Did you ever think something like this existed? Well, in Costa Rica you can literally walk on a giant whale's tail on the beach of Marino Ballena National Park.
If you are planning your next vacation with lots of fun and adventure, the Marino Ballena National Park can be an ideal place with a large number of activities to do. The park is one of the best places to visit and enjoy with family and friends.
The whales of Marino Ballena National Park
As the title suggests, the Park is the best place for whale watching in Costa Rica.
The Marino Ballena National Park offers two seasons of humpback whales, which come from both the north and the south and both pass through the area. It is the area with the longest sighting season due to this phenomenon.
If you are interested in the Sighting Tour you can watch the Humpback Whale Watching Season 2021
The famous whale tail of Costa Rica
The whale's tail is a natural formation that is part of the Marino Ballena National Park. The park contains 110 hectares of land and about 5,373 hectares of ocean, protecting coral reefs, beaches, and mangroves. The park is also a stop for whales.
The interesting whale's tail is the result of a natural formation due to two currents that meet and deposit sediment and sand on the rock, achieving a figure so particular and so related to the same park. The whale's tail is visible at low tides, as well as coral reefs and mangroves. This place offers much to enjoy and fall in love with its natural beauty.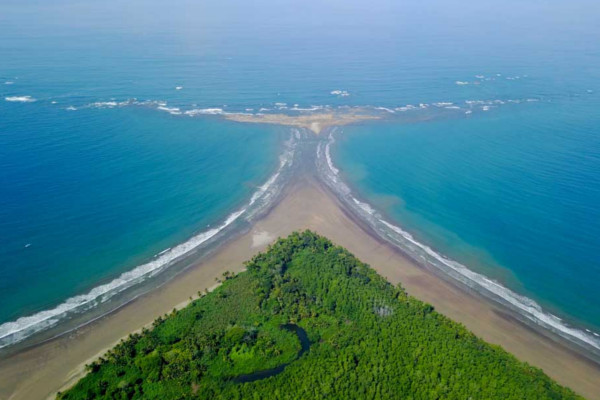 If you are planning to visit the south of Costa Rica, then you must not miss this incredible place. Aside from humpback whale watching, the Marino Ballena National Park allows for many activities. You can enjoy from a quiet day of rest on the beach to activities such as Snorkeling or Scuba Diving.
The calm waves offer the perfect environment for the little ones to enjoy the water. During the year, it is also possible to see some turtles such as Olive Ridley and Hawksbill come to the beach to lay their eggs. If you are lucky you will see some!
Can you believe it ! once you are there you will want to spend your vacation focusing on the park and everything around it. With beautiful beaches, green rainforest, and vast amounts of wildlife, this place is for you!
When to visit Marino Ballena National Park
Throughout the year the Marino Ballena National Park is open to the public. However, during November and mid-December it is low season for tourists.
The dry season from late December to April guarantees sunny and warm weather. If you are planning to come later, it is a good idea to do it in August to enjoy the humpback whale watching season in Uvita.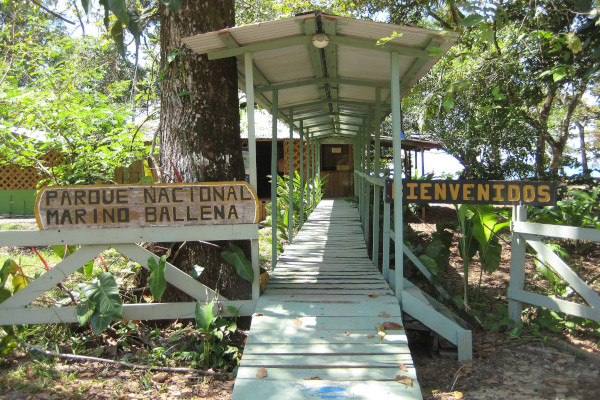 Also read: Marino Ballena Snorkeling Tour
Where to hire a whale watching tour?
Many companies offer whale watching tours, however, it is advisable to hire a company that is located near the Ballena Marine Park and that meets all the safety standards for a trip like these.
In Costa Rica Dive and Surf we have been operating whale watching tours for many years, we have all the necessary equipment and we are also located a few meters from the Park.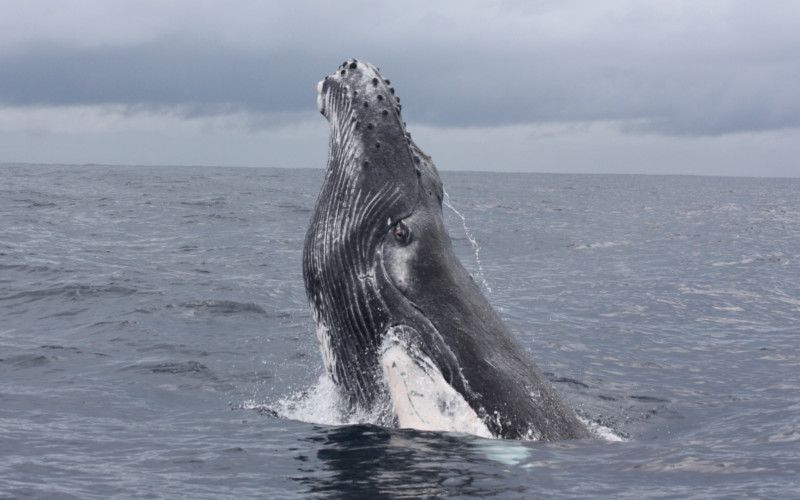 If you are interested in this experience, you can find out more details on our page on the Whale Watching Tour in Costa Rica.
What other activities can be done in the Park?
Relaxing, walking on the beach, visiting the whale's tail or simply swimming in tropical waters are the most common activities that visitors to this beautiful place do.
But if you are looking for a little more adrenaline, you can hire a Snorkel Tour or Scuba Diving Tour in the Marino Ballena National Park. Although not all year round is the best time to dive, there are many interesting things to see.
This may interest you: 3 Reasons why Caño Island is a great Costa Rica diving destination
Another activity that you can do, ideal for locals and foreigners, is a tour in the park in the company of a local guide.
You can go hiking in the Marino Ballena National Park, and explore the surroundings.
There is a large number of species of animals and insects that you can appreciate, such as macaws, insects, howler monkeys, raccoons, white-faced monkeys, among others.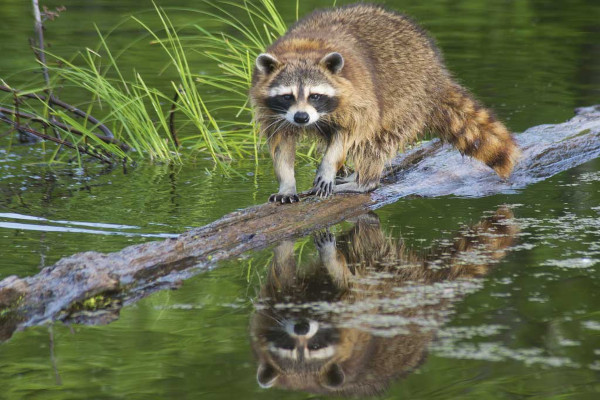 Frequently asked questions about Marino Ballena National Park
Are you coming to the Marine Park? Send us a message !
Send us a message and we can guide you as to when it is best to come. You can book one of our sighting or scuba diving tours and enjoy these great water sports in the park.