Whale Watching Tour
An unforgettable experience in life
Tour Information
Dates: From July 15th to October 15th
Tours schedules: 8 am and 1 pm
Morning tours meet at 9am at our Uvita dive shop and return around 12 pm, and afternoon tours meet at 1pm at our Uvita dive shop and return around 4 pm.
Tour include:
All children must be accompanied by an adult. An adult can accompany a maximum of two children.
We have special prices for groups and families
Tour Description
Whale watching is a once in a lifetime experience! We are very fortunate to be located in an area where we can experience the visit of these beautiful animals twice a year.
During the months of August to November we are visited by the humpback whales of the South Pacific that travel thousands of miles from Antarctica to mate and give birth in the warm waters of our coasts.
Join one of our Tours and don't miss the opportunity to observe these incredible animals.
Our tour begins at our offices located 200 meters before the entrance to the Marino Ballena National Park.
Before the Tour
After welcoming you, you will proceed to check in with one of our hosts while enjoying our fresh coffee, natural juice and snacks.
We will start the Tour with an introductory video and a general explanation of the whale watching tour.
Then, we will walk to the Marino Ballena National Park. A beautiful path will take us to the park beach. There we will embark to start the whale watching tour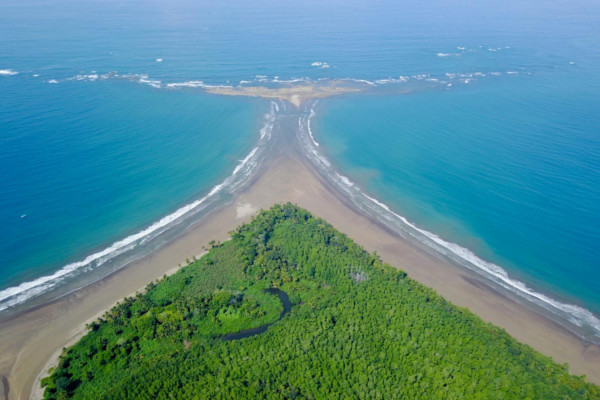 The route of the Whale Watching Tour
During the whale watching tour we will visit the most representative places of the Protected Area. We will sail towards the formation of the Whale's Tail, Ballena stone, Tres Hermanas stone, Caverns, Arco Beach.
During the tour we will locate humpback whales and dolphins.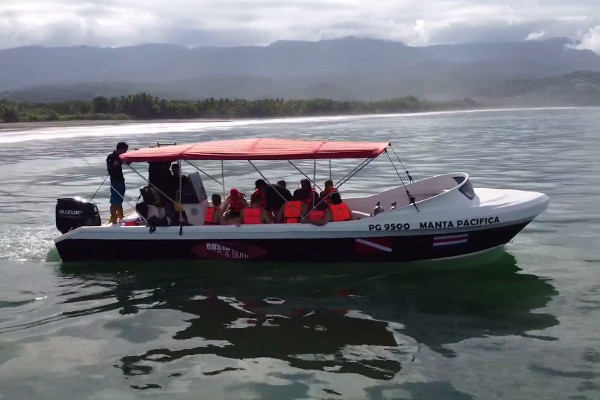 If conditions allow it, we will have the opportunity to do a snorkeling session at one of the points visited. You will have 20 minutes to cool off and observe different species of tropical fish. Sometimes it is also possible to observe rays, turtles and harmless reef sharks.
Some aspects to take into account during the Tour
There are regulations for the sighting of cetaceans so the time of the encounters and the proximity distance are moderate in order not to bother the animals.
During each meeting, the guide will fully explain all the characteristics of the noble giants, their behavior and distribution, as well as curious facts.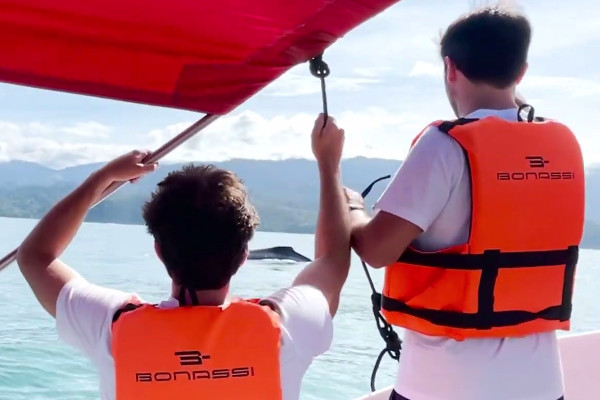 It is very likely to observe them a little more active by placing the fins and tail out of the water or showing their spectacular breaches.
Once the tour is finished, we will disembark at the same starting point where you will have the opportunity to enjoy the beautiful beach or if you prefer, return to our office where we have showers and toilets available.
What to bring to the whale watching tour?
For the whale watching tour we recommend you bring:
Sunscreen (preferably Organic and waterproof),
Sunglasses.
Cap.
Clothes that can get wet.
Sandals or water shoes.
Camera.
Layer of rain.
In the case of suffering from dizziness on boat trips, it is recommended to come prepared with the corresponding medication (This way they will not ruin your experience by feeling bad during the trip).
Frequently Asked Questions about whales in Costa Rica
Where can you see whales in Costa Rica?
Humpback whales can be seen at various points along the Pacific coast. However, the site with the highest number of recorded sightings is the Marino Ballena National Park, located in Uvita, South Pacific.
In this place the humpback whales come to mate and have their young.
In the Park, you can also observe other cetaceans such as dolphins and false killer whales.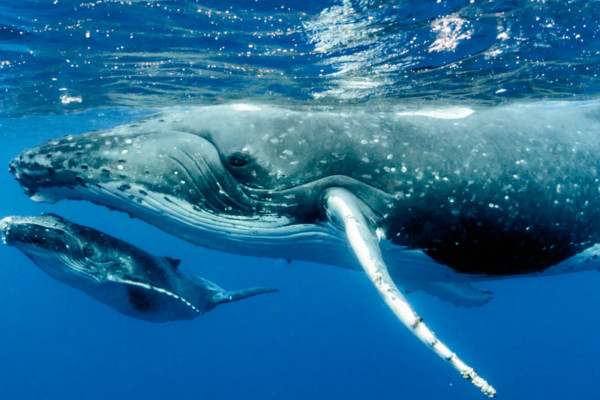 What whales come to Costa Rica?
Humpback whales are the most common to observe. However, it is possible to observe other species of whales such as false killer whales, pilot whales and even whale sharks.
What is the best time to see whales in Costa Rica?
The best time to see humpback whales in Costa Rica is between July and October. At this time the Pacific coast receives the cetaceans that come from Antarctica.
How long do humpback whales live?
Humpback whales live for approximately 50 years. However, some specimens have been found that have managed to reach 100 years.
What do humpback whales eat?
They mainly feed on krill and small fish.
Krill is a small crustacean that lives mainly in Antarctica. It resembles shrimp and is the food of many species. Krill is characterized by its high protein value.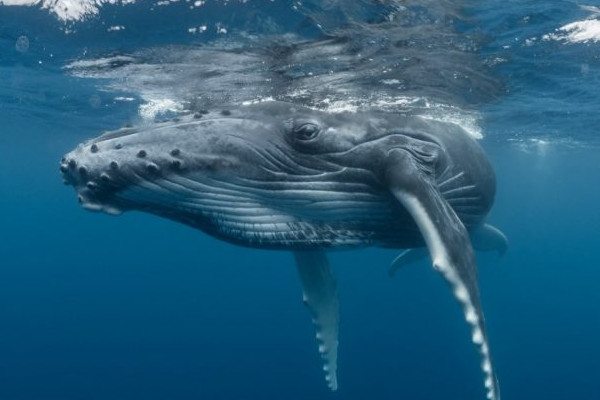 How many species of cetaceans are there in Costa Rica?
There are approximately 29 species of cetaceans, including whales and dolphins. However, advanced studies have only been developed for 3 of them.
Can I swim with the humpback whales?
Humpback whales are beautiful animals. Although they generally show some empathy with humans, it is important to remember that they weigh between 15 and 30 tons and a small movement could cause a serious injury.
Swimming with humpback whales is not allowed in Costa Rica. During the tours we keep the recommended distance, which allows us to enjoy your show without putting the Tour participants at risk.
Is it worth participating in a whale watching tour?
Of course yes. Humpback whale watching is a once in a lifetime experience. Watching these beautiful and giant sea animals swimming and jumping out of the water is something you should not miss.
Want to joint the Tour ? Reserve Now or Contact us for more information