Caño Island Scuba Diving Tour
The best diving destination
in Costa Rica
Caño Island Scuba Diving Tour
The best diving destination
in Costa Rica
Costa Rica Dive and Surf's Caño Island Scuba Diving Tour is your ticket to spectacular dive sites widely praised as some of the best scuba diving in Costa Rica.
The Caño Island Biological Reserve is a veritable wonderland of marine life, replete with vibrant coral and stunning aquatic creatures.
Scuba Diving Tour Information
$190.00
($215.00 Including 13% Taxes)
About the Caño Island Scuba Diving Tour
Leaving bright and early, much of the trip will be spent in transit in full view of the majestic panorama of the Costa Ballena. This is a unique area of Costa Rica where Pacific Ocean waves lap against the shores of the coastal mountain range. Various sea creatures such as dolphins and whales are regularly seen along the way.
Once we arrive at the island, two dives will be performed at different locations. Locations are chosen depending on conditions at the island and the guidance of our knowledgeable Captain and Divemaster.
The quantity and sheer diversity of the Costa Rica Marine Life you will encounter on an Isla del Caño Scuba Diving Tour is so truly astounding. You might want to reserve your spot right then for the next day's tour!
We always operate with small groups, keeping your Caño Island Scuba Tour friendly, intimate and safe. If you're looking for the best Costa Rica scuba diving available, Isla del Caño is where you will find it!
Find out more about our Caño Island Scuba Diving Tour for PADI certified divers or check out our Caño Island Discover Scuba Diving Tour page if you've never been diving before!
Caño Island diving information
Just 32 miles offshore of Uvita Beach, Isla del Caño Biological Reserve holds one of the most diverse coral and reef fish population of the entire Pacific Coast of Costa Rica providing a safe environment to sharks and other megafauna species, such as whales, dolphins and turtles.
| | |
| --- | --- |
| DISTANCE FROM SHORE | 53 km or 34 miles; Average 80 minutes from the coast |
| VISIBILITY | From 20 to 60 feet, or 6 to 18 meters |
| MAX DEPTH | From 30 to 100 feet, or 10 to 30 meters |
| TEMPERATURE | From 70ºF to 86ºF, or 20ºC to 30ºC |
| CURRENTS | Presence of moderate currents and small waves. Strong currents and surge possible at Bajo del Diablo. |
| BOTTOM TYPE | Rock formations and sand bottoms. |
| COMMON SPECIES | White tip reef sharks, jacks, Southern sting rays, snappers, puffer fishes, angel fish, butterfly fish, moray eels, octopuses, sea turtles, lobsters |
The colorful and majestic living-reef system surrounding the Caño Island is replete with marine organisms, including multiple types of Shellfish, Sponges, Mollusks, Arthropods, Fish, Marine Reptiles and Sea Mammals.
Common, Bottlenose and Spotted Dolphins are regularly seen, as well as White Tip and Reef Sharks. Eagle Rays, Giant Manta Rays and Moray Eels are also regular sights on many of our dives.
If you're really lucky you might see a Whale Shark or a Humpback Whale. These animals, while rare, have been spotted during some of our Caño Island Scuba Diving Tours during whale-watching season.
The Mini Cocos Island
The island was founded in 1978 as part of the Costa Rican National Park System. "La Reserva Biológica Isla del Caño", protects 800 acres of land on the island itself. It also protects over 14,000 surrounding marine acres.
The Caño Island Biological Reserve was one of the very first reserves created for the enormous Costa Rican National Parks. These Parks protect a stunning 25 percent of all the land in Costa Rica. Also protect 10 vast stretches of the adjacent Pacific Ocean and Caribbean Sea.
Caño Island is often referred to as "Mini Cocos Island" due to similarities in their ecosystems, unspoiled state of preservation, well-deserved reputation for water visibility and the diversity of its underwater fauna.
There are strict government policies on the number of daily visitors to the island as well as the number of boats which are allowed to anchor with scuba divers and snorkelers. making reservations as far in advance as possible is strongly recommended.
You can find more information here.
$182.00
($205.00 Including 13% Taxes)
Related Tours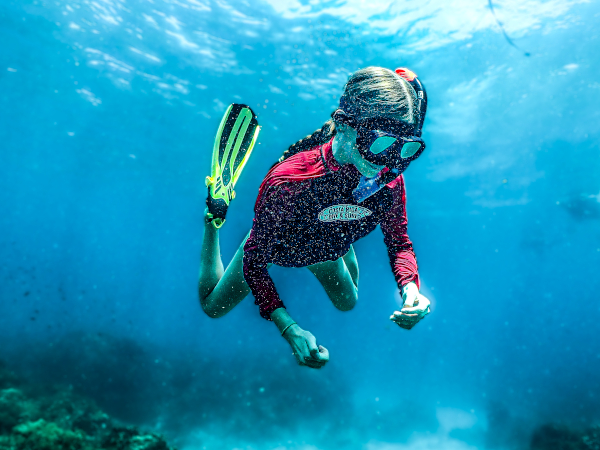 Caño Island Snorkeling Tour
Let us show you why Caño Island offers one of the best snorkeling experience of Costa Rica. Leaded by costarrican certified Guides our tour is an educational adventure.
Corcovado National Park Tour
Enjoy the most biologically diverse place on the planet: Highly trained guides will take the time to explain the myriad details of everything you see. Only 1 hour and 30 minutes by boat from Uvita.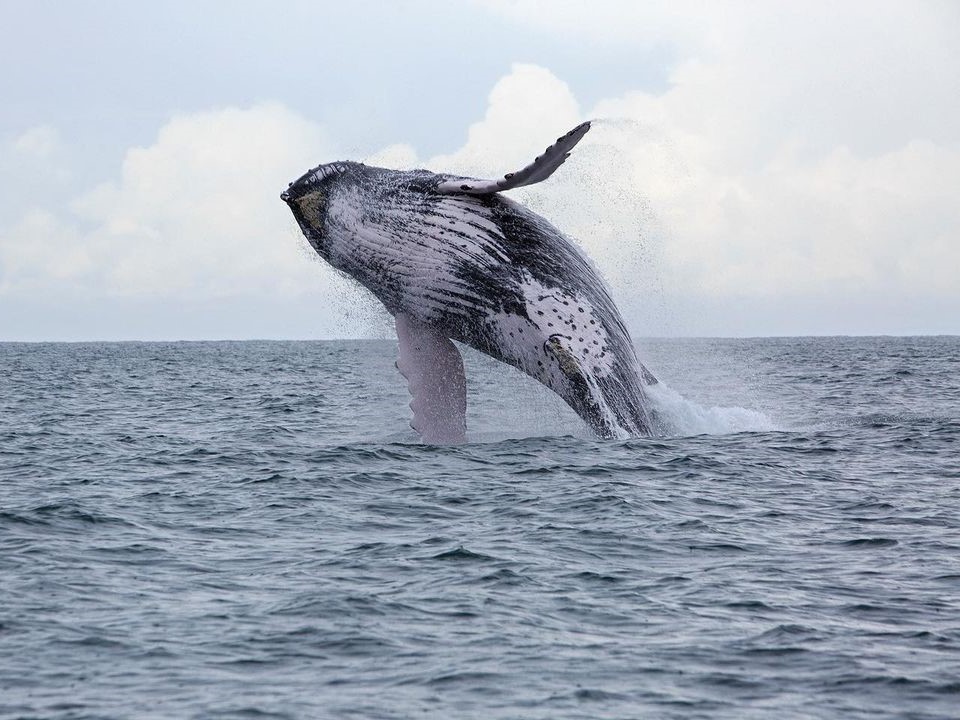 Whale Watching Tour
Whale watching is a once in a lifetime experience! Join one of our Tours and don't miss the opportunity to observe these incredible animals.