If you are interested in snorkeling in Costa Rica, it is very important that you know what the best places are and where they are located.
Not all beaches are good for snorkeling.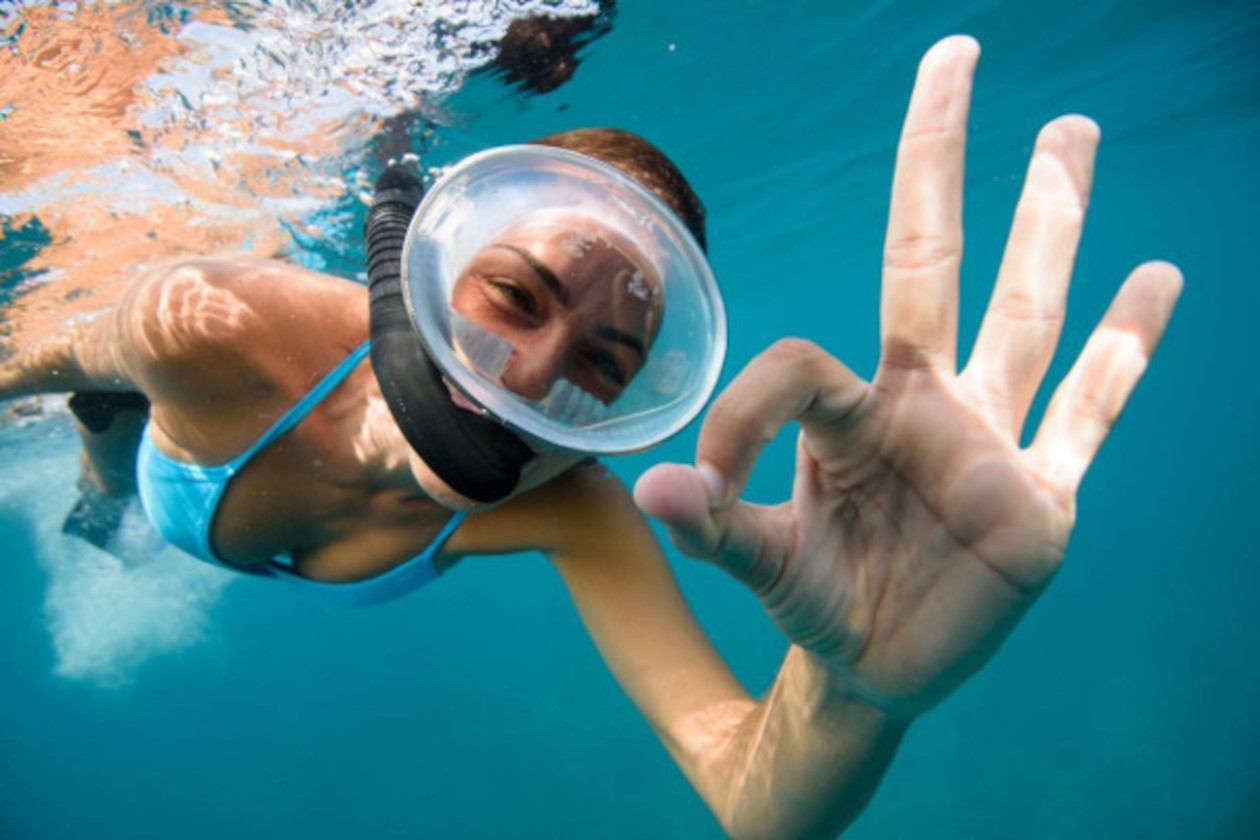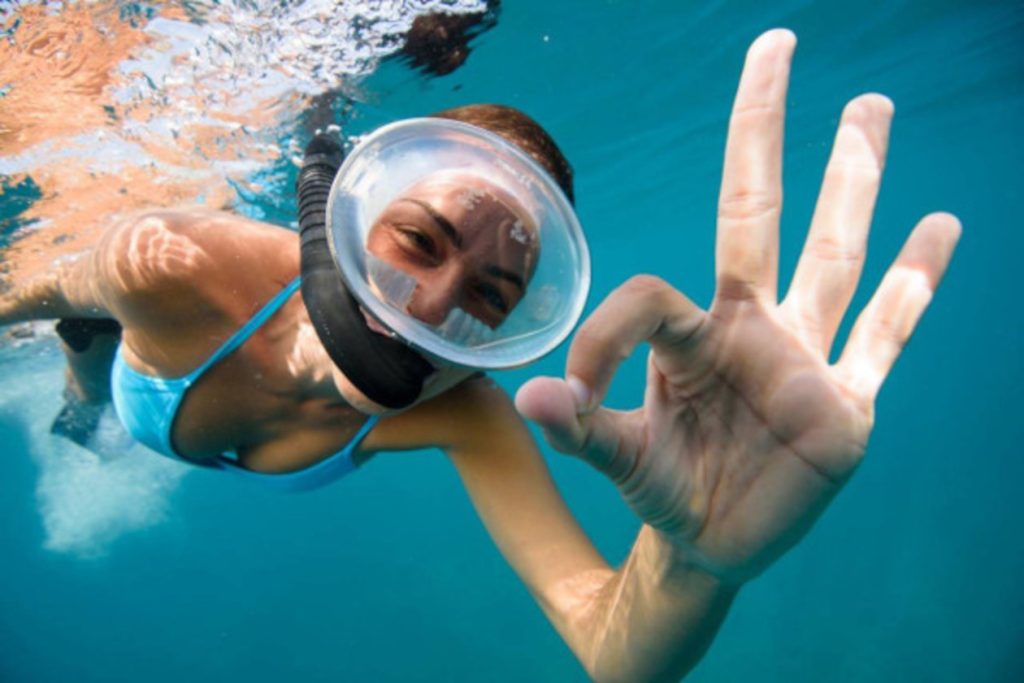 If you are looking for snorkeling, Costa Rica is a wonderful destination. However not all places are suitable for this practice. We want to show you what are the bests.
In this article we want to share with you a complete guide to snorkeling in Costa Rica, including places, conditions and best prices.
Costa Rica Snorkeling Destinations
This is our list of some of the best destinations for snorkeling in Costa Rica: Caño Island, Catalina Islands, Chora Island, Octal Beach, San Juanillo Beach, Tortuga Islands, Jacó Beach, Manuel Antonio Beach and Uvita.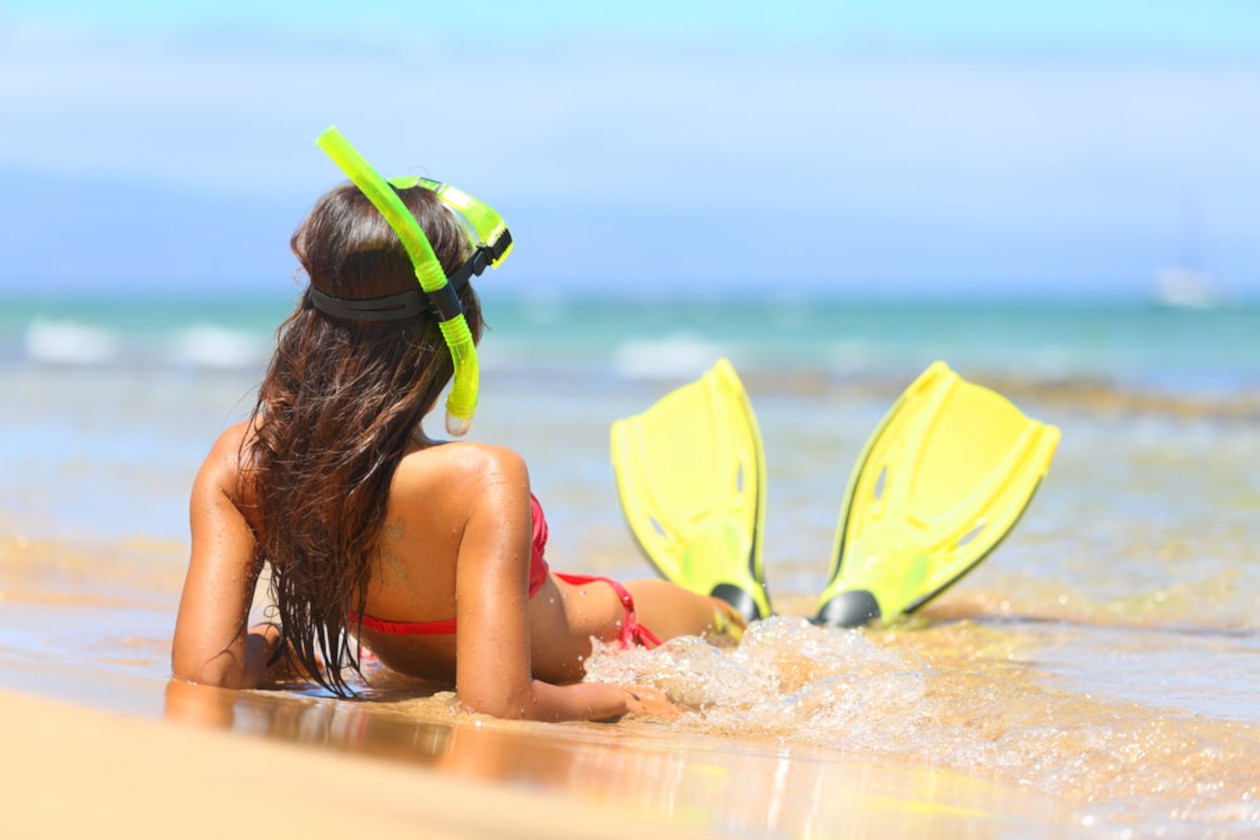 Don´t forget to visit these places first. You don't want to plan your vacations with the expectation of a great snorkeling experience, to discover that once in the water you cannot see more than a meter away.
Beaches and coasts are not the best places for Snorkeling. This is due to the waves, the precipitation and the sediment that the rivers dragged towards the sea.
You will be able to live the best snorkeling experience in Catalina Islands and Caño Island, and several other great places that we bring to you in this article. Let's find out!
The Caribbean vs the Pacific coast
In Costa Rica there are places that are easier to access for snorkeling, and others that are more difficult.
The most difficult places to access are mostly on the Caribbean side.
The Caribbean side offers beautiful beaches but a bit more secluded, and access to them is also more difficult.
The Pacific side has many islands which are perfect for diving and snorkeling.
Beaches on the Pacific side are the most recommended for surfers, due to the quality of their waves.
The great experience of snorkeling in Costa Rica
One of the good things about Snorkel is that it does not require much preparation. Having a mask, some fins and a snorkel tube are enough to jump into the water and enjoy the marine life.
However, in Costa Rica is not that simple. This is mainly because the best snorkeling sites in Costa Rica are accessible only by boat or kayak.
This means that you necessarily will need to rent a Tour or a boat to get to those places where it is worth snorkeling and enjoy marine life.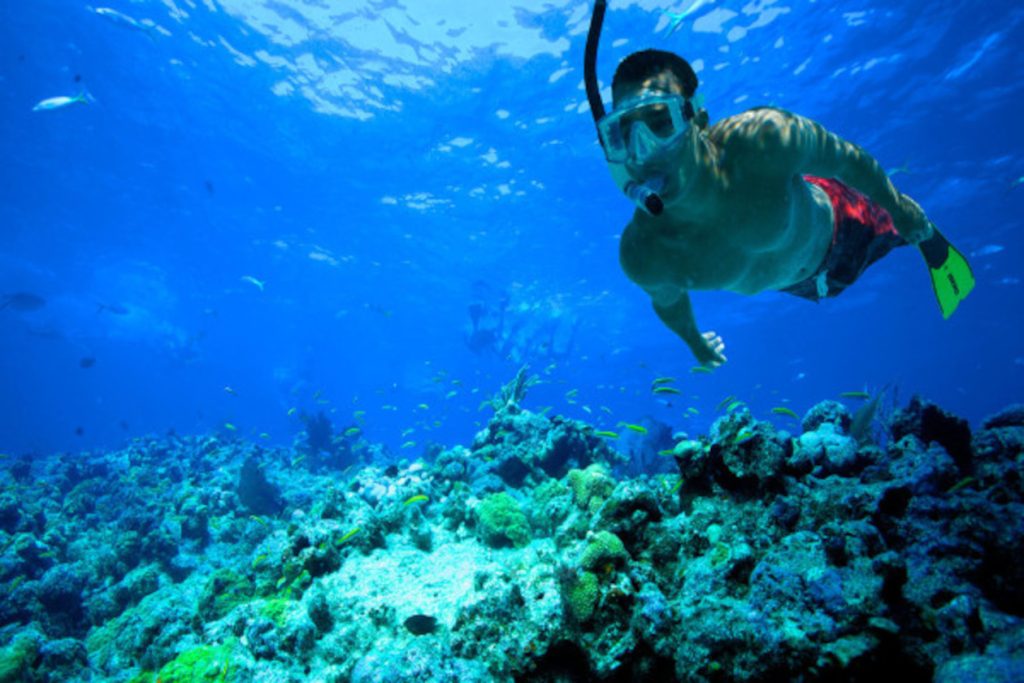 The amount of life that can be seen during a snorkeling tour in those places is impressive. This is mainly because the waters are rich in nutrients, have convergent currents and acceptable visibility during most of the year.
Best places for Snorkeling in Costa Rica
Costa Rica is well known for being an incredible destination with many beachfront resorts. The secrets hidden in the waters around them are just impressive.
The country's coasts contain many rock formations, coral reefs, some shipwrecks, and are home to abundant marine life.
However, you need to know that not all places are good for snorkeling. Here is a list of the best places and some, which although popular, may not be the best option available.
Snorkeling in Guanacaste
Guanacaste is one of the most beautiful provinces in Costa Rica, located in the northwest of the country. Its Tropical dry forest is a perfect complement for its white sand beaches.
If you are looking for a good snorkeling experience in Guanacaste, you should explore the Catalina Islands or Isla Chora.
If you are a foreigner, it's better to contact a local tour operator. They will be able to guide you to the most beautiful snorkeling spots, since a boat is required in order to get there.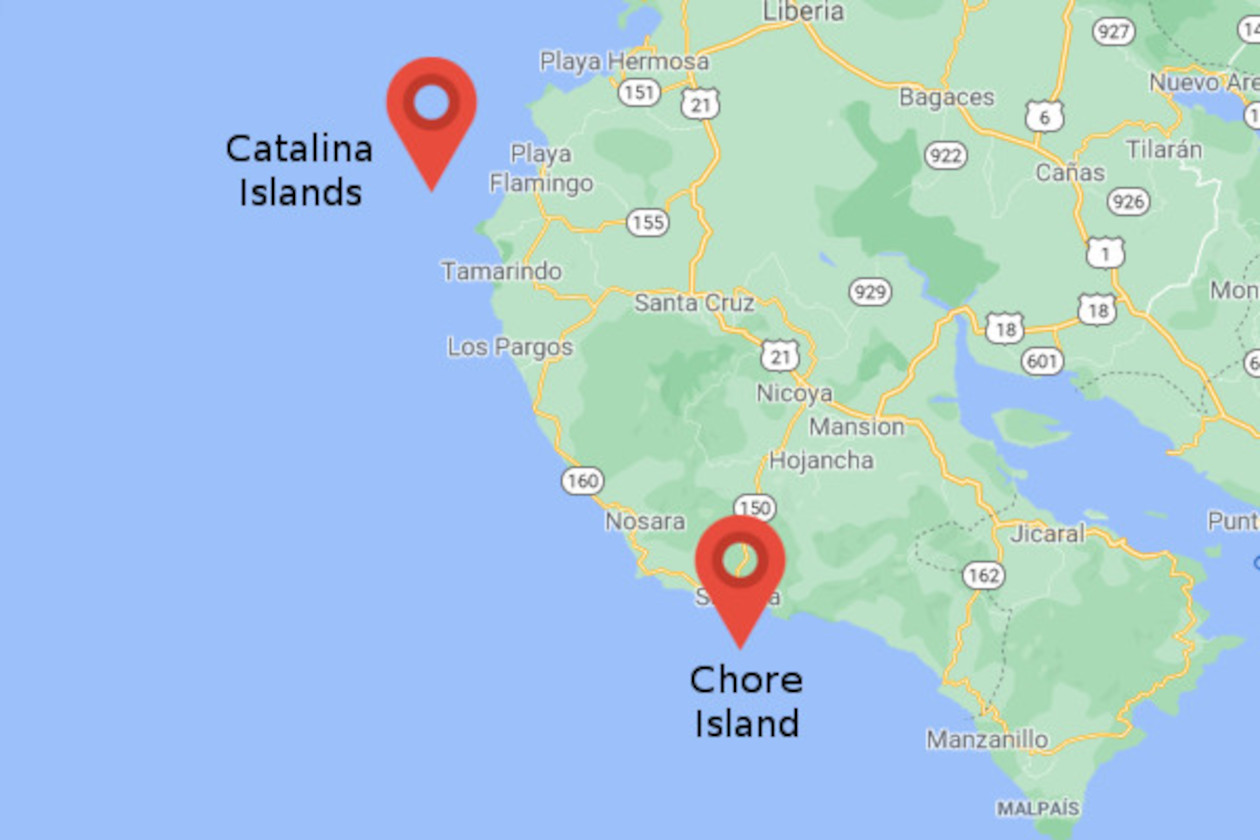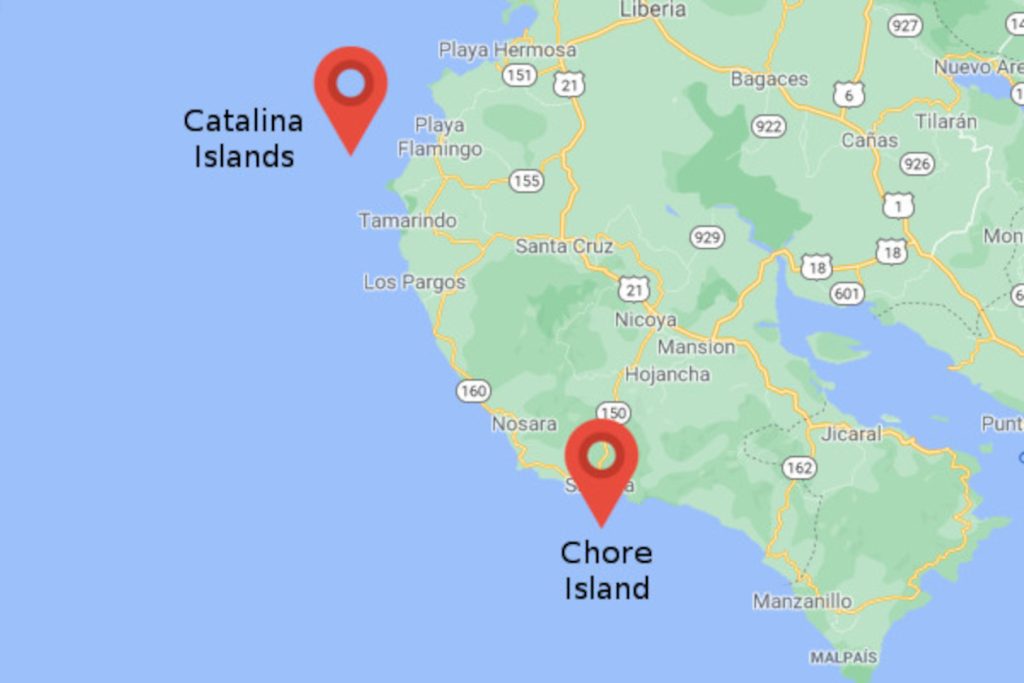 Snorkeling in Isla Chora
Chora Island is located around one kilometer from Samara Beach.
The best time to visit the island is during the dry season, between December and March. This is because the heavy rains sometimes reduce the visibility inside the water.
The experience of snorkeling in Isla Chora is better during low tide. This is because the distance of the bottom is shorter, and the visibility is much better.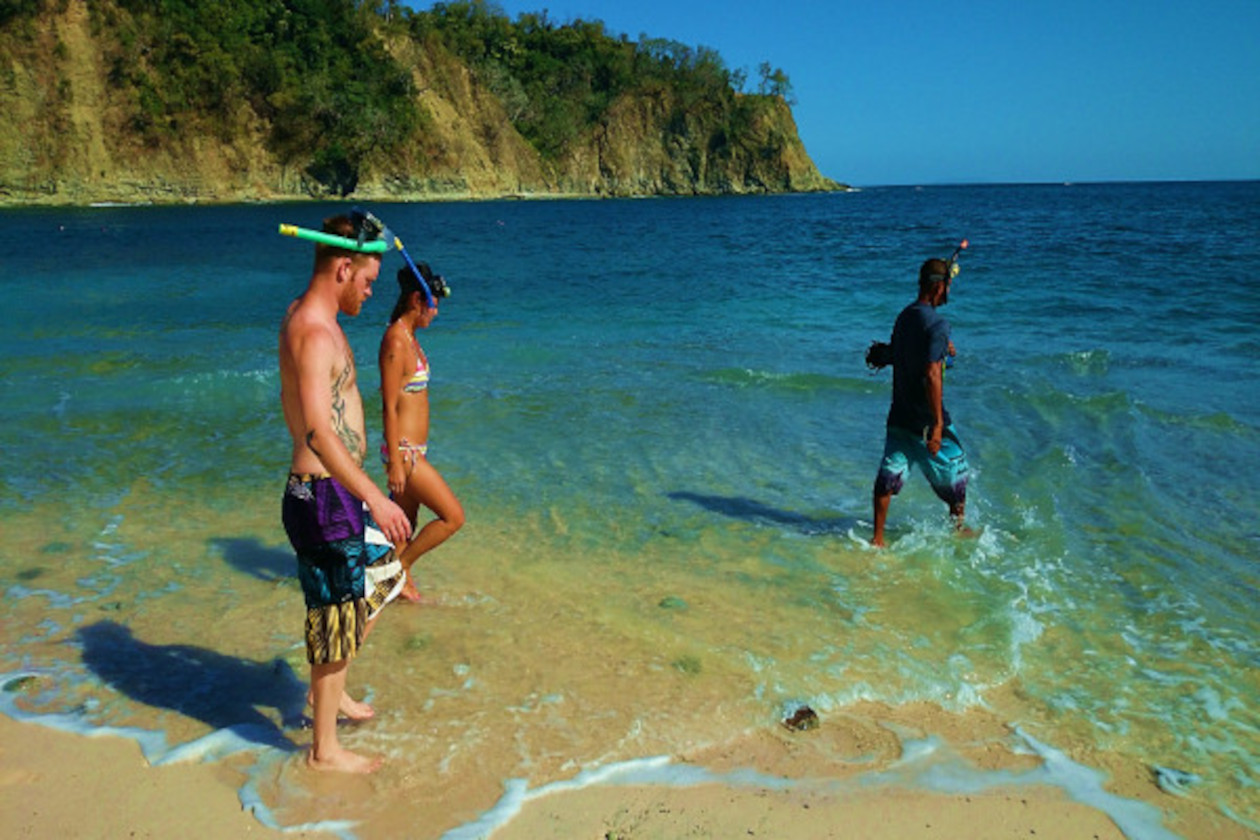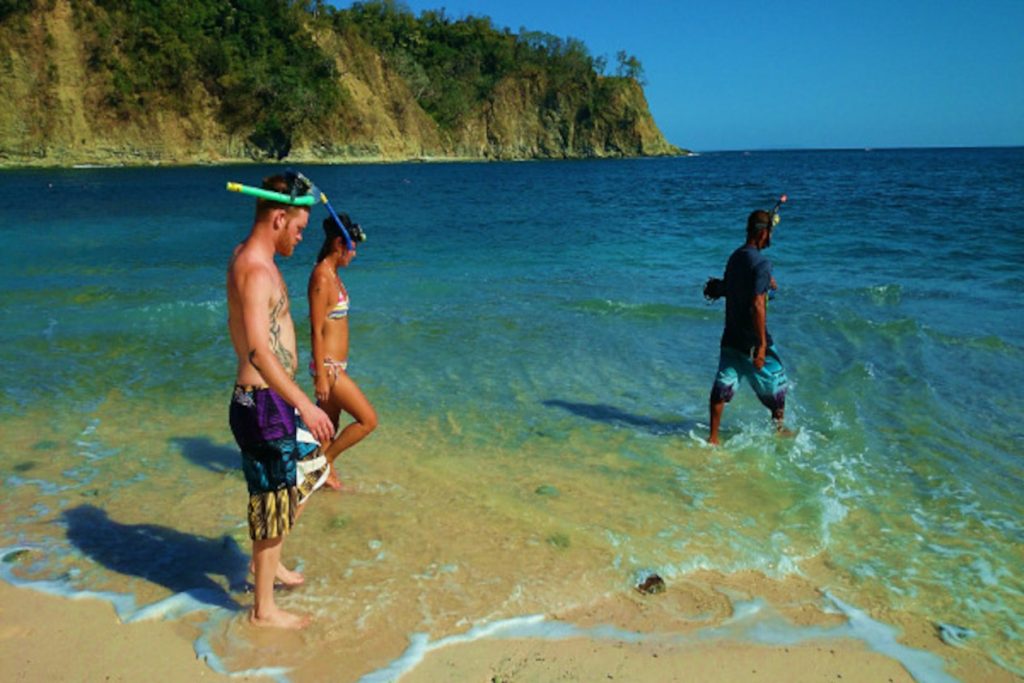 Some operators like CRSTours organize Tours to the island. However, there are a few options of renting a boat or kayak to get there on your own.
If you are a foreigner, we recommend you ask for some help and hire a local tour operator to take you there. This is safe and recommended.
Once in the island, you will be able to enjoy a small and beautiful white sand beach and also an area where the waves are a bit bigger. This is especially good for those travelers who prefer a little more adrenaline.
Snorkeling in Catalina Islands
The Catalina Islands are located about 10 km from Flamingo Beach, in Guanacaste. They are known for their abundant marine life and are especially visited for diving.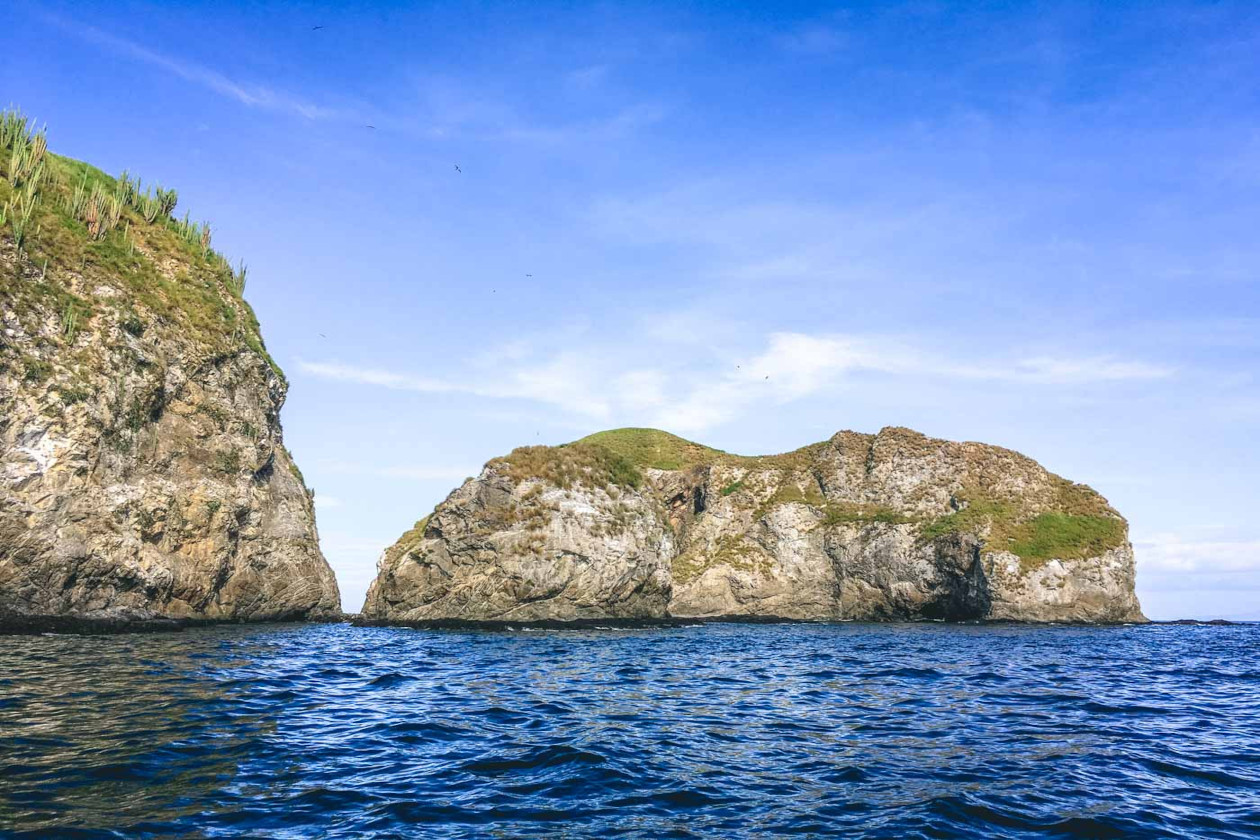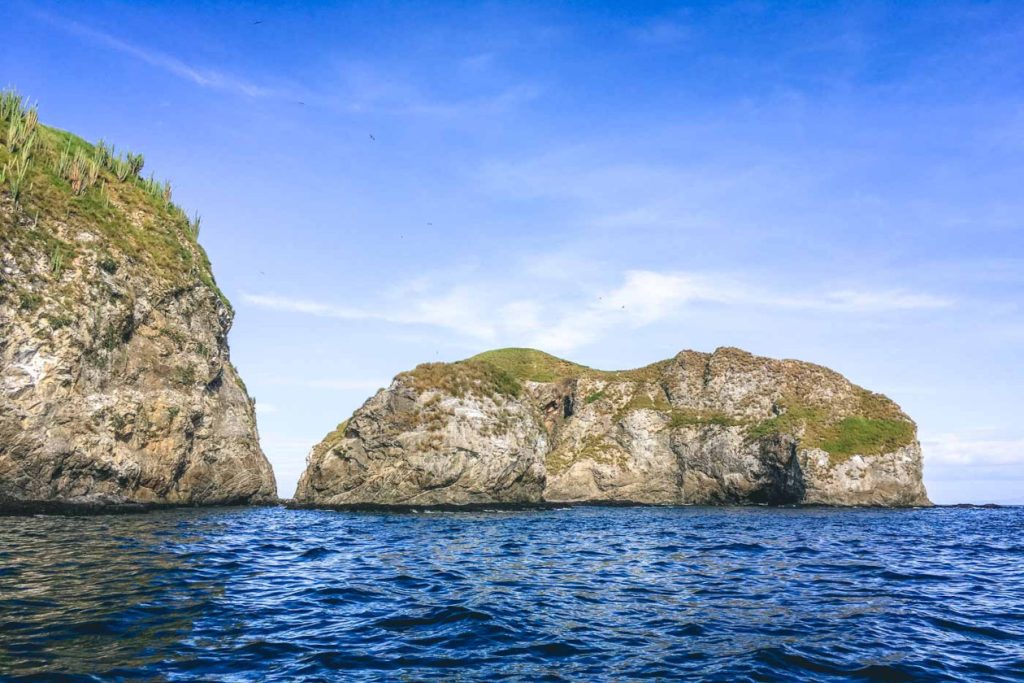 Some animals such as the bull shark and the manta ray are usually seen in these areas.
Although is not very common in the area, some people have seen humpback whales, which mainly arrive during the months of January, December, August and July. It's more common to find whiles in the Central Pacific area, near to Costa Ballena.
However, we recommend you keep your distance from these animals. Even that they are usually friendly, their huge size could easily cause you a serious injury.
To get to the Catalina Islands, it is better to hire a snorkeling or diving tour. There are several companies in the area that operate tours from Tamarindo and Flamingo beaches to the islands area. They can even pick you up at the hotel.
Snorkeling and other tours in Costa Rica Tamarindo
Sunset cruise and snorkel in Tamarindo
Duration: 4,5 hours
Approximate price: 95 U$S per person
Tamarindo: sunset cruise on catamaran dream cheaser
Approximate price: From 89 U$S per person
Atv adventure tour
Approximate price: From 100 U$S per person
Catamarán sailing and snorkeling tour
Approximate price: From 135 U$S per person
Why are the beaches not the best snorkeling destination in Costa Rica?
The beaches in Costa Rica are beautiful and widely known internationally. Every year more than 2 million tourists come to Costa Rica to enjoy their vacations for this reason.
However, beaches are not the main attraction for snorkeling in Costa Rica, mainly for two reasons.
The first reason is that the waves in Costa Rica are very good and very consistent. Therefore, Costa Rica is considered one of the best destinations for Surfing.
The consistency of the waves produces a lot of sedimentation that limits visibility on the coastline.
The second reason has to do with the rivers. Costa Rica has a system of big rivers with large mouths in the ocean. Some rivers such as the Terraba, the Barú, and the Tempisque carry a lot of sediment during the rainy season, which reduces visibility on the coasts.
These two reasons are enough to make the snorkeling in Costa Rica not recommended, specifically in the beaches and coasts, at least for those who are looking for a very good underwater experience.
However, many tourists often ask about the possibilities of snorkeling in some of the beaches in Costa Rica.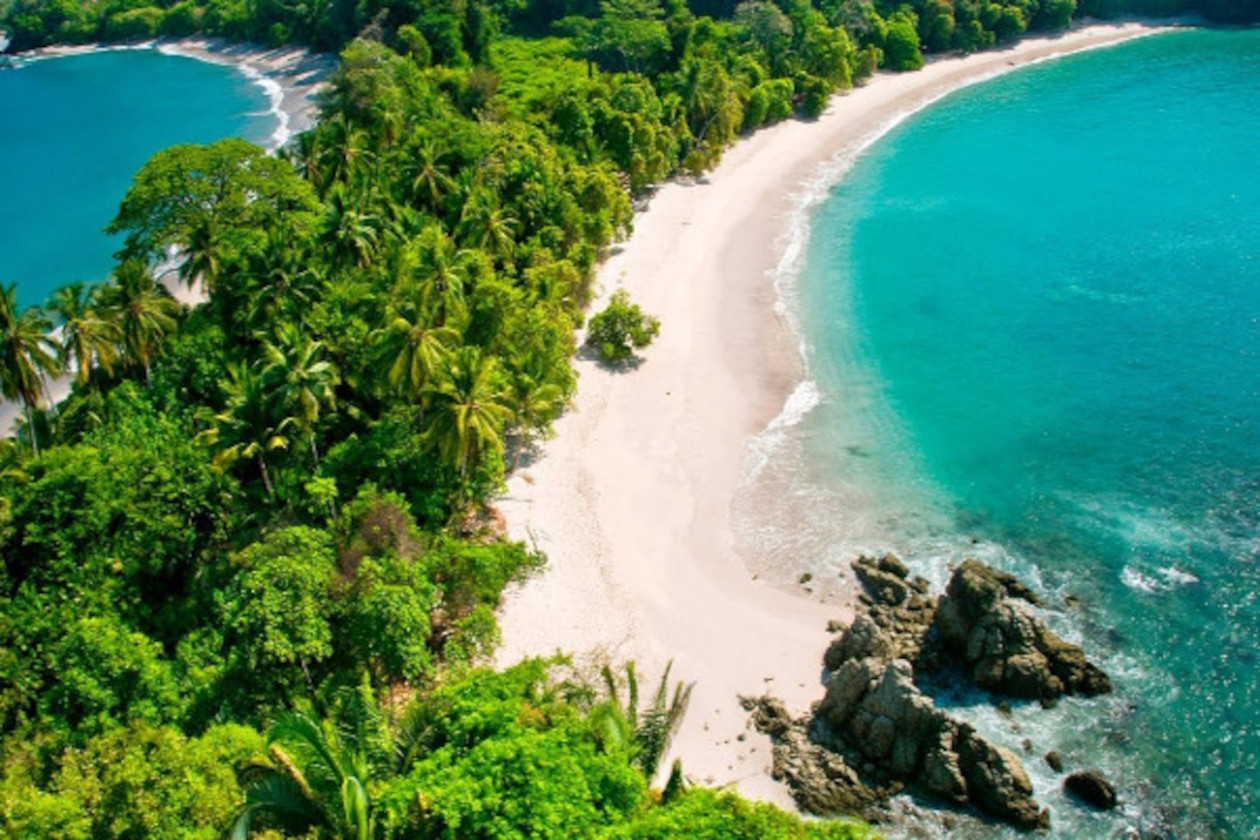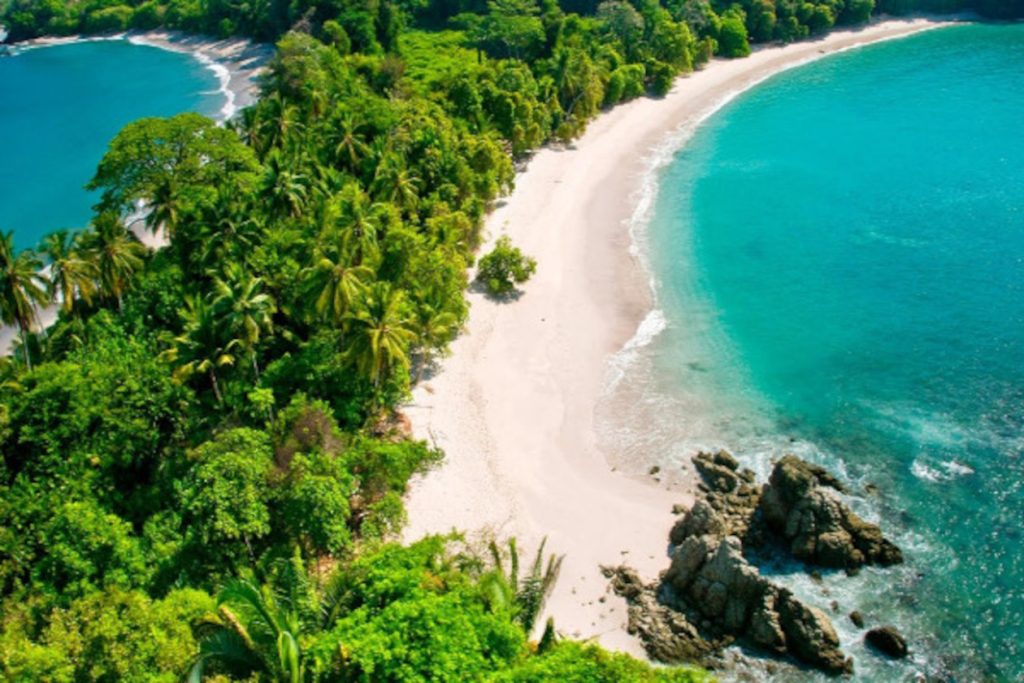 Best beaches for snorkeling in costa rica.
Here we mention some of the beaches, although we do not recommend them as the best snorkeling experience.
In general, they are beautiful beaches. If you are lucky enough, they will allow you to see a little of the beautiful marine life in the area.
Beaches for snorkeling in Guanacaste Costa Rica
Many travelers looking for good snorkeling sites in Costa Rica prefer to stay on land and enjoy the beauty from the beach.
However, if you don't want to venture on a boat or kayak snorkeling tour to one of the islands mentioned, you may be missing out on a good snorkeling experience.
Snorkeling in Ocotal beach
This beach is located at 40km from Liberia and is near Playas del Coco. It is an ideal place to swim and enjoy the tranquility of the sea, because the tiny waves.
The beach is beautiful, surrounded by tropical dry forest and rock formations.
Snorkeling at Ocotal beach is not very good experience, since although the water is calm the visibility is not the best.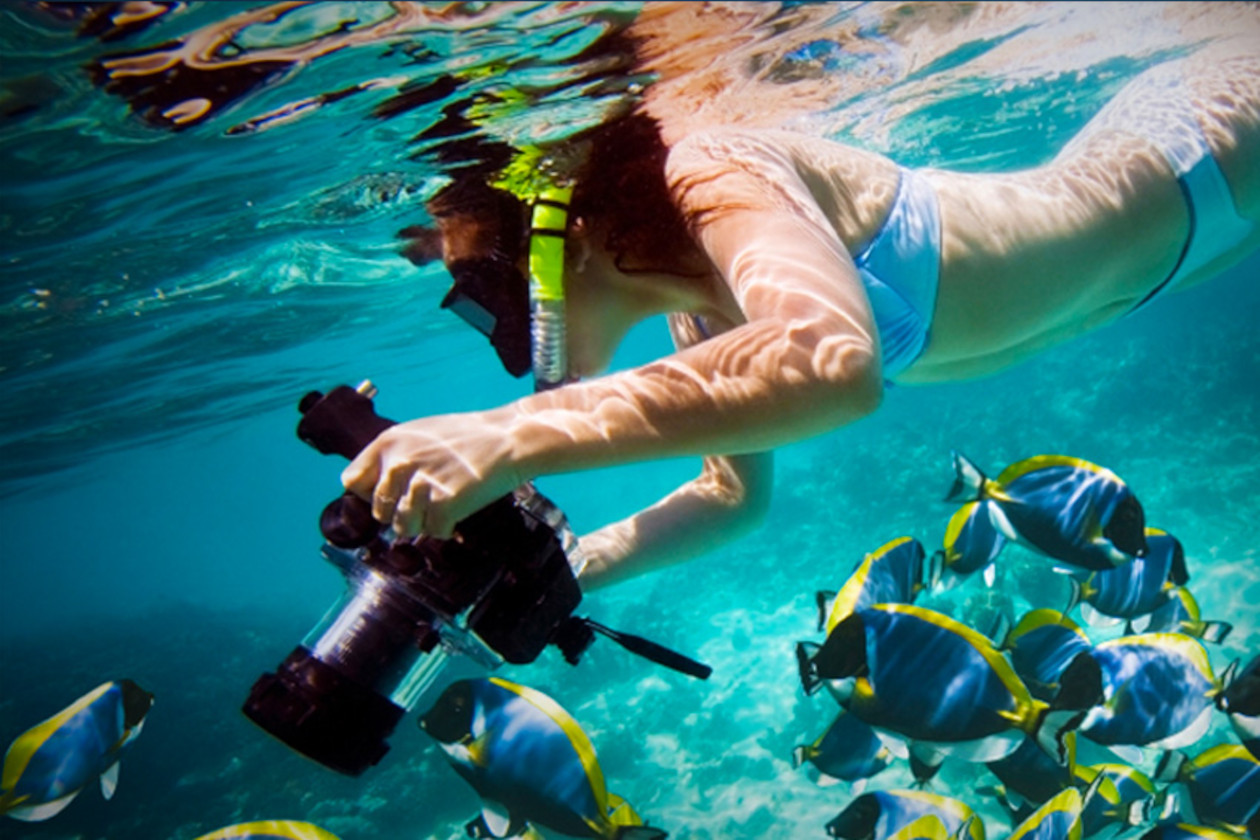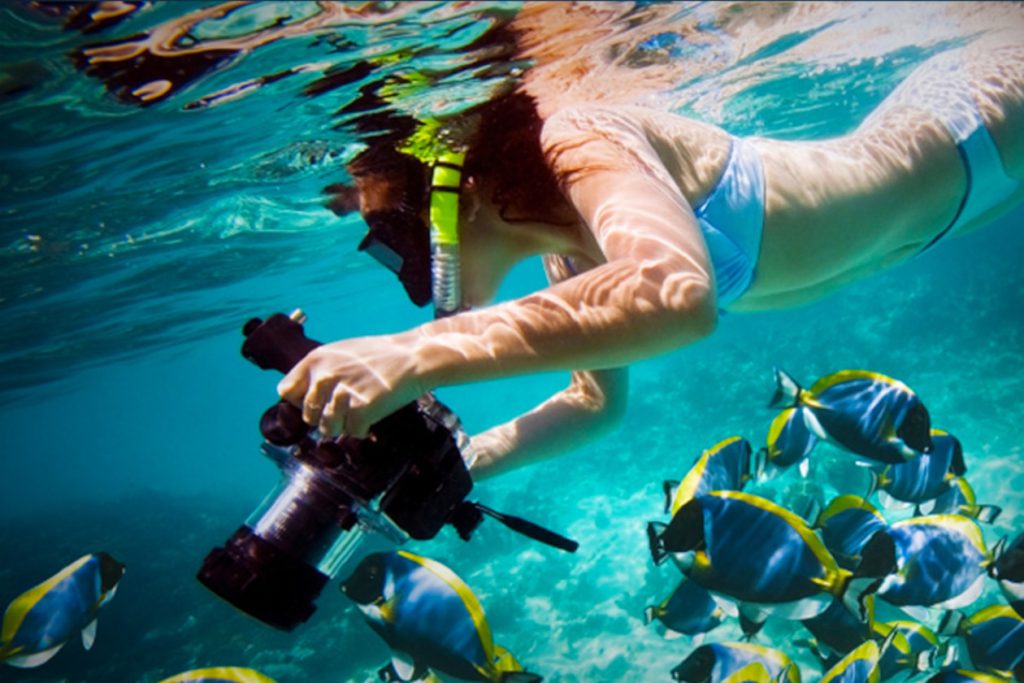 Snorkeling in San Juanillo beach
San Juanillo beach is located near the towns of Marbella and Ostional. About 18 kilometers from Guines beach.
Snorkeling in San Juanillo beach is not the best, for the reasons we mentioned.
During the dry season when the water is less cloudy, you may see colorful fishes and if you are lucky enough, some starfish and urchins.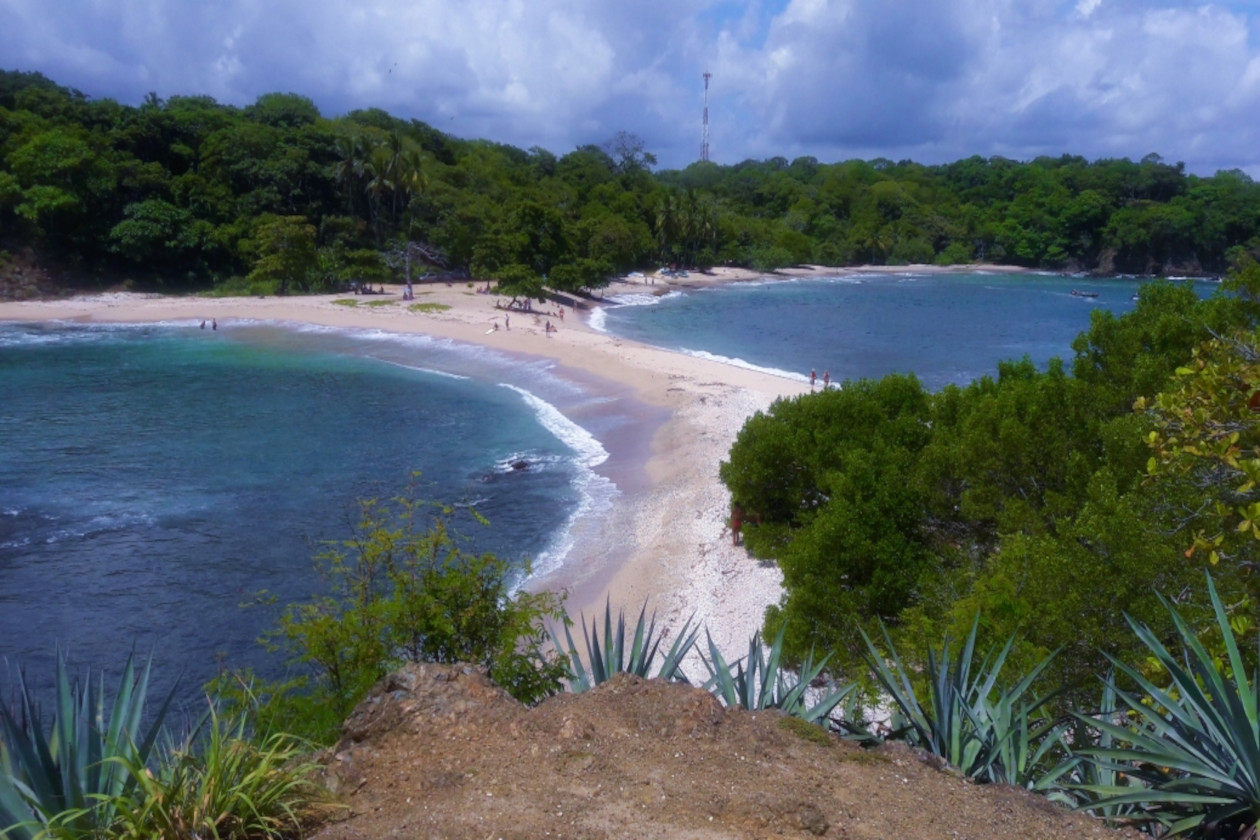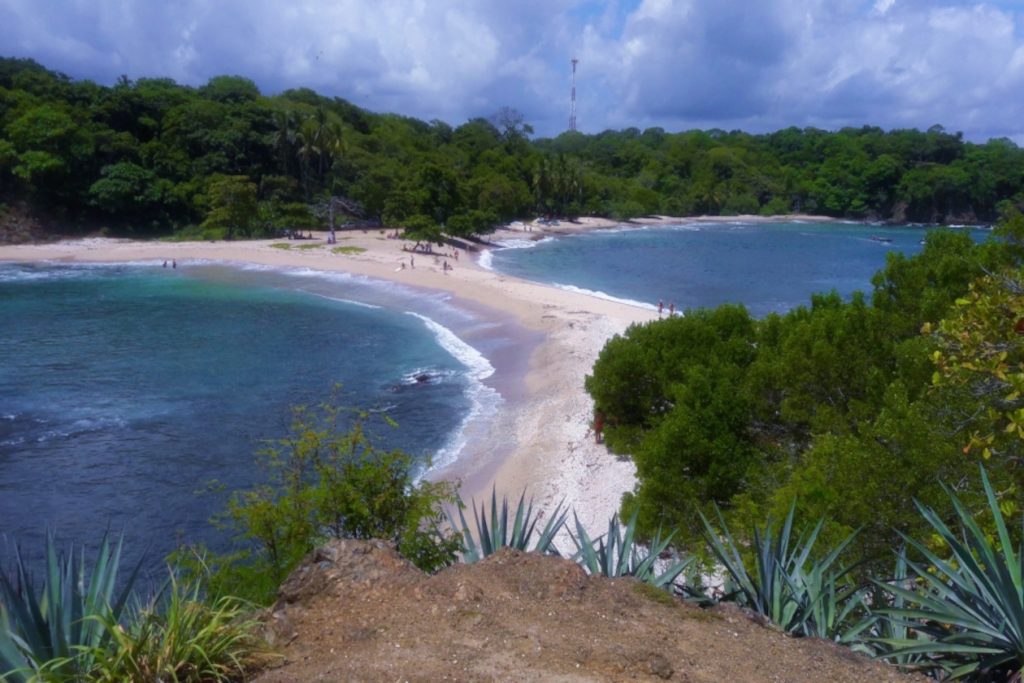 Snorkeling in Conchal beach
Conchal beach is a very famous one. The sand is made up of millions of tiny white shells. A unique natural phenomenon worth seeing.
The swell of Playa Conchal can be quite strong, so it is always good to be cautious when entering the water. It is an ideal beach to spend the morning with friends and family.
If you go for snorkeling, in the months where the water has better visibility, it is possible to find colorful fishes. However, we do not consider that Snorkeling in Playa Conchal is the best option.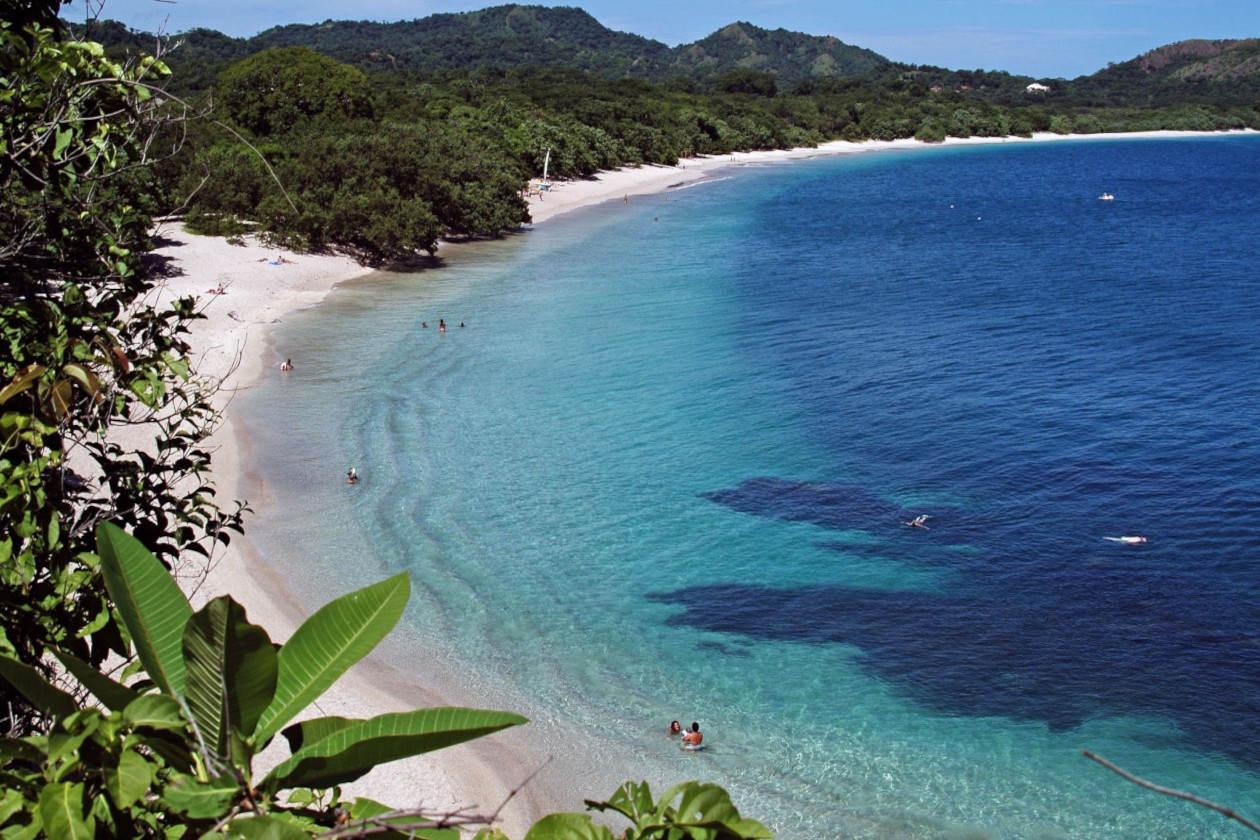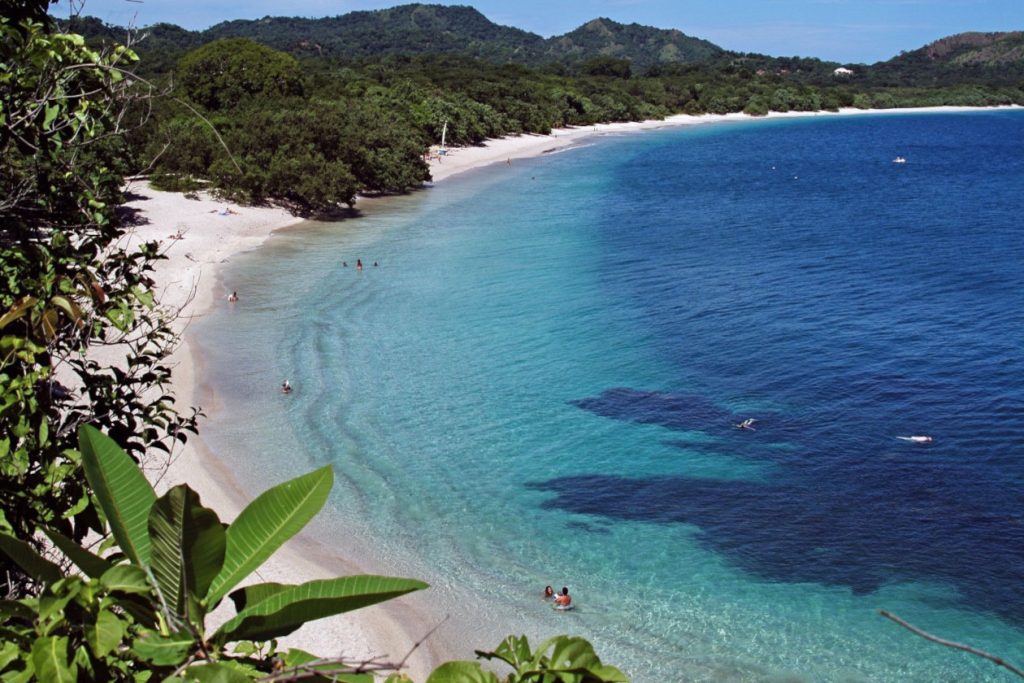 Snorkeling in Puntarenas
Puntarenas is the largest province on the Pacific side. It extends from the Nicoya peninsula, in the north, to Punta Burica, in the South.
The province of Puntarenas is known by its beautiful beaches, National Parks and Protected Areas, such as the Corcovado National Park.
The best snorkeling in Puntarenas is reduced to basically two points: Tortuga Islands and Caño Island. This is because, like Guanacaste the islands offer the best opportunity to visualize marine life during a snorkeling tour.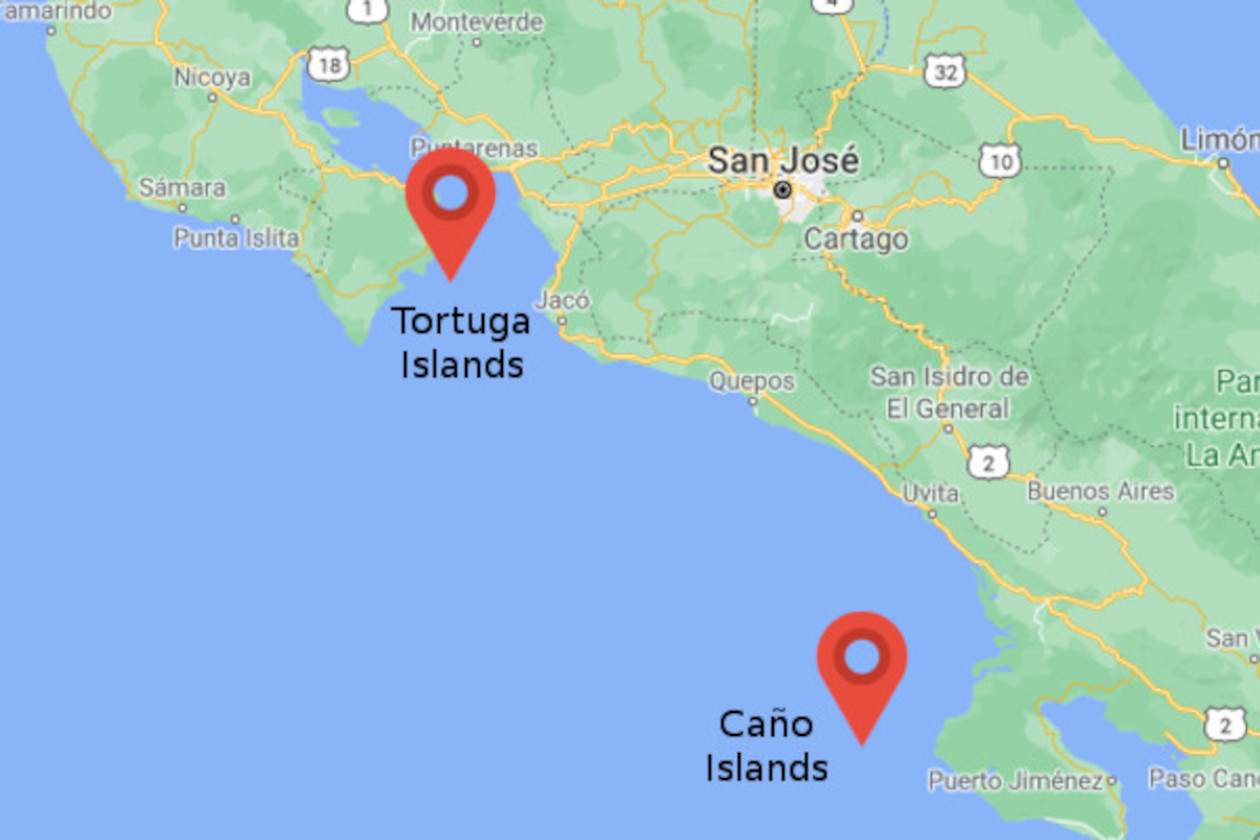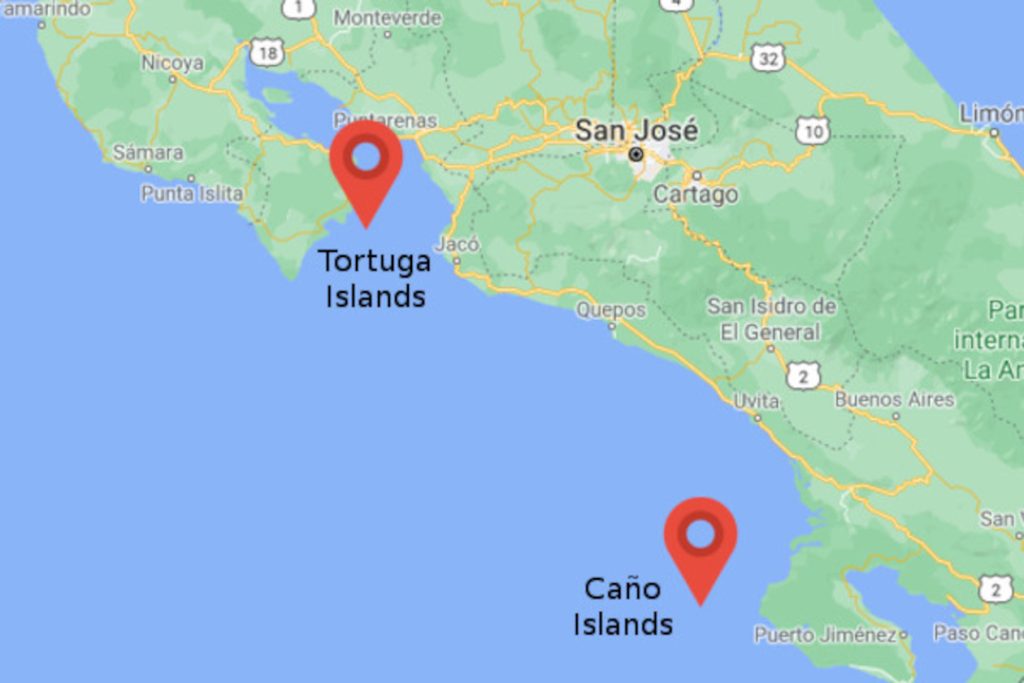 Snorkeling in Tortuga Island (Isla Tortuga) Costa Rica
The Tortuga Islands are famous for their natural beauty. The white sand beach and clear waters are a great attraction for tourists.
Snorkeling in Tortuga Islands takes place in "Los morteros". These are rock formations in shallow water.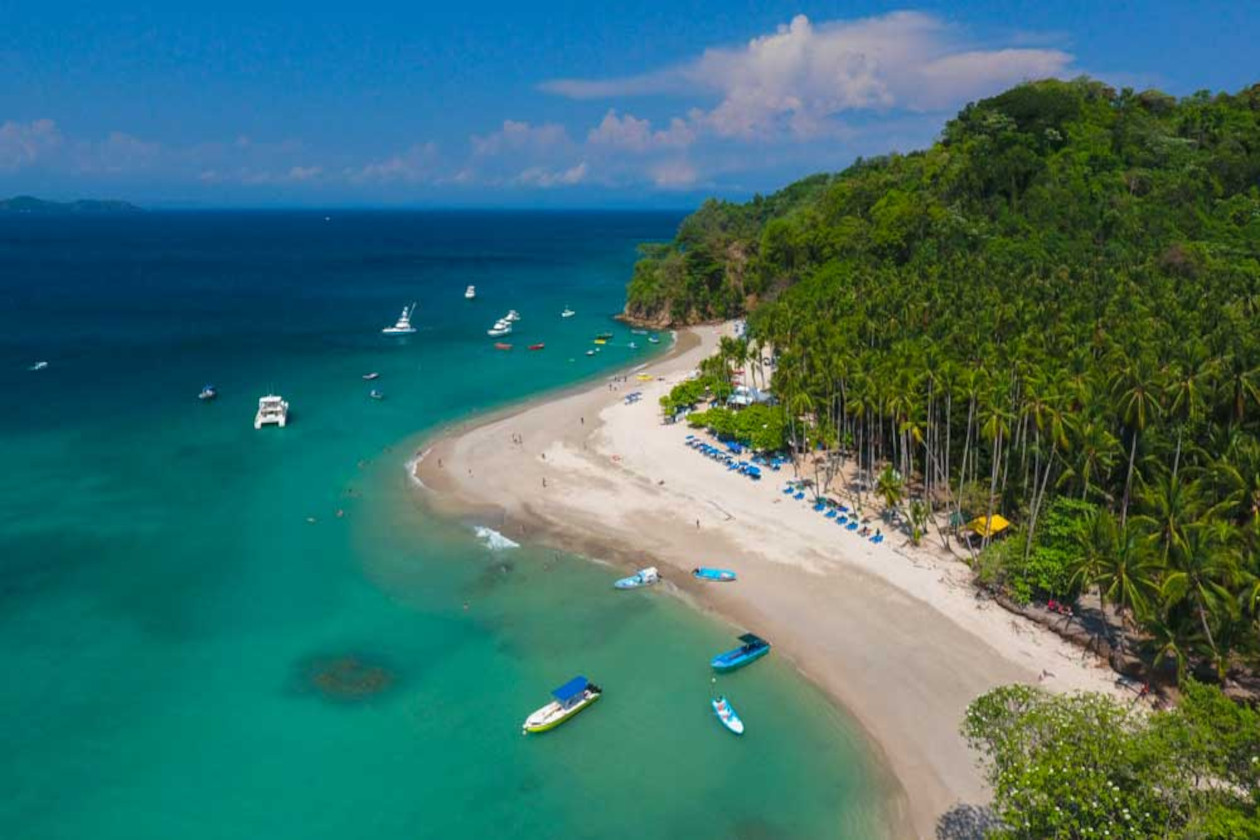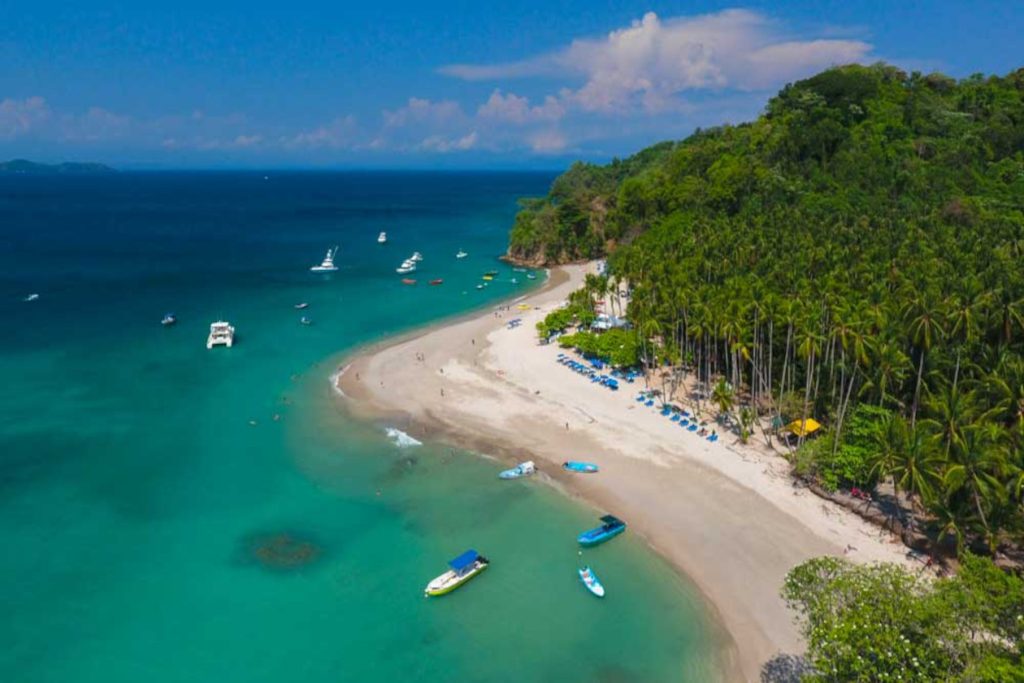 "Los Morteros" are ideal especially for those who have not practiced snorkeling before, due to its shallow depth and visibility.
On this snorkeling site you will find a large number of colorful fishes and some corals. Rock formations are more common than corals on the Pacific side, but they are still full of life.
Along with the most common species of fish, you will also find some such as angelfish, starfish, maidens, and eels. The amount of marine life is diverse.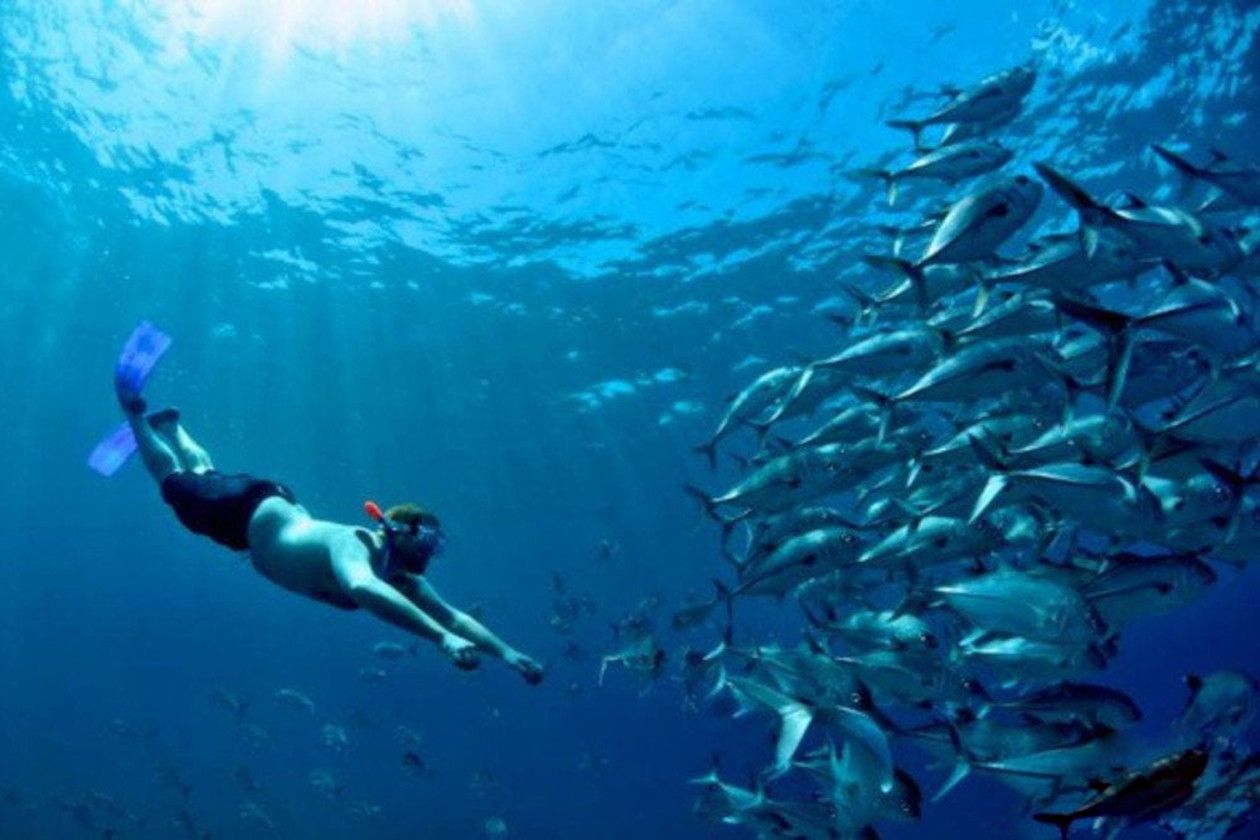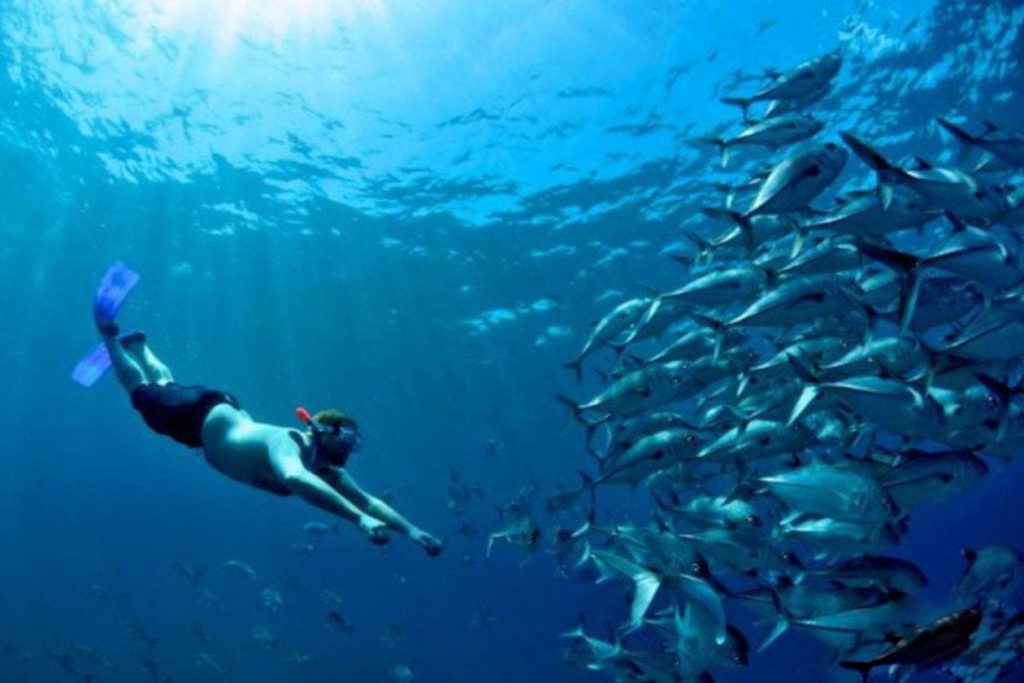 In order to visit Tortuga Island you could hire a Tour from Puntarenas. Some companies operate from the "Marina los sueños" in Herradura beach. The Tours to Tortuga Islands depart from the dock.
This is a good starting point if you are coming from San José.
You can also visit the island directly from Montezuma. This trip is cheaper because it is closer to the island, but it is ideal only when you are staying near the area.
Some companies in Monctezuma have boats and kayaks for rent.
Snorkeling in Jacó
Jacó beach attracts thousands of tourists from around the world due its white sand, excellent surfing, and nightlife.
From five stars resorts to cheap hostels, Jacó beach open an opportunity to all kind of tourists to enjoy a beautiful vacation time.
Jacó is also a good starting point to explore the surrounding jungle. Many tour operators offer hiking, canopy, and many outdoor activities.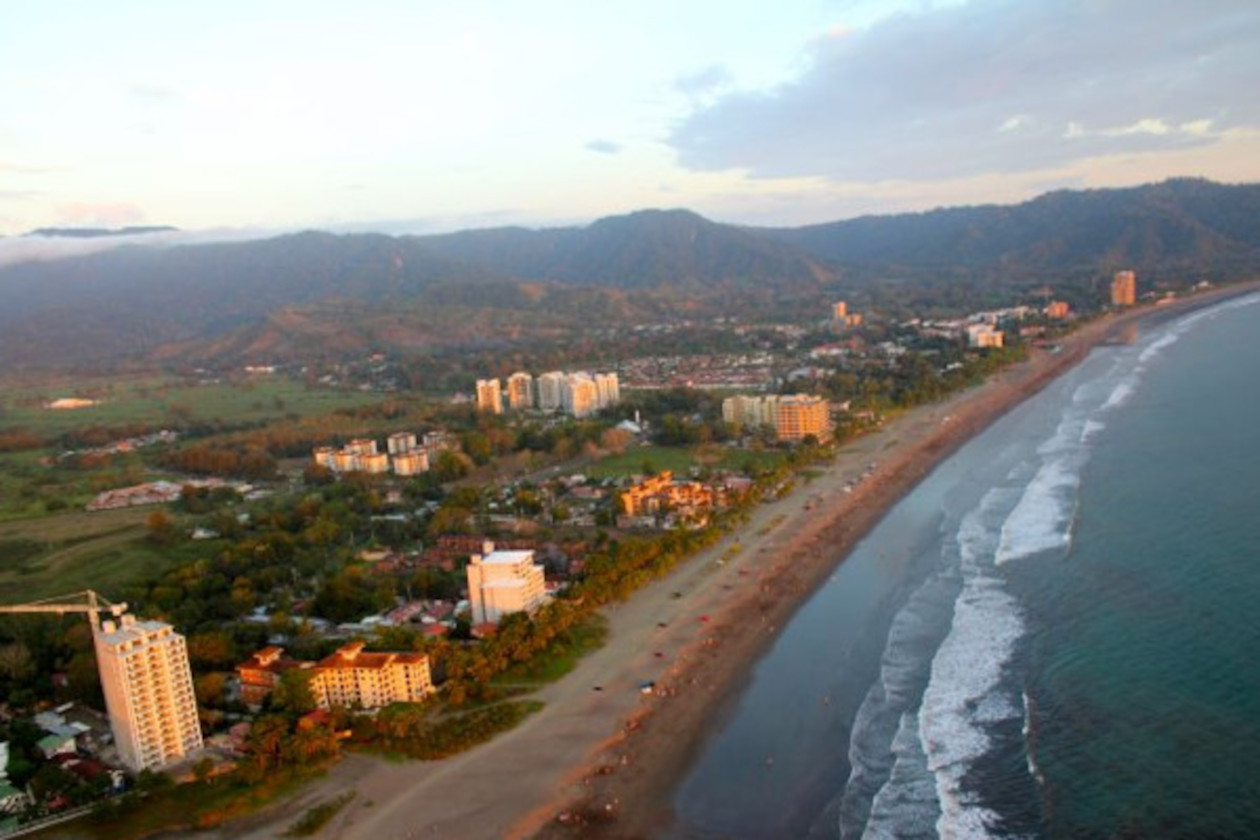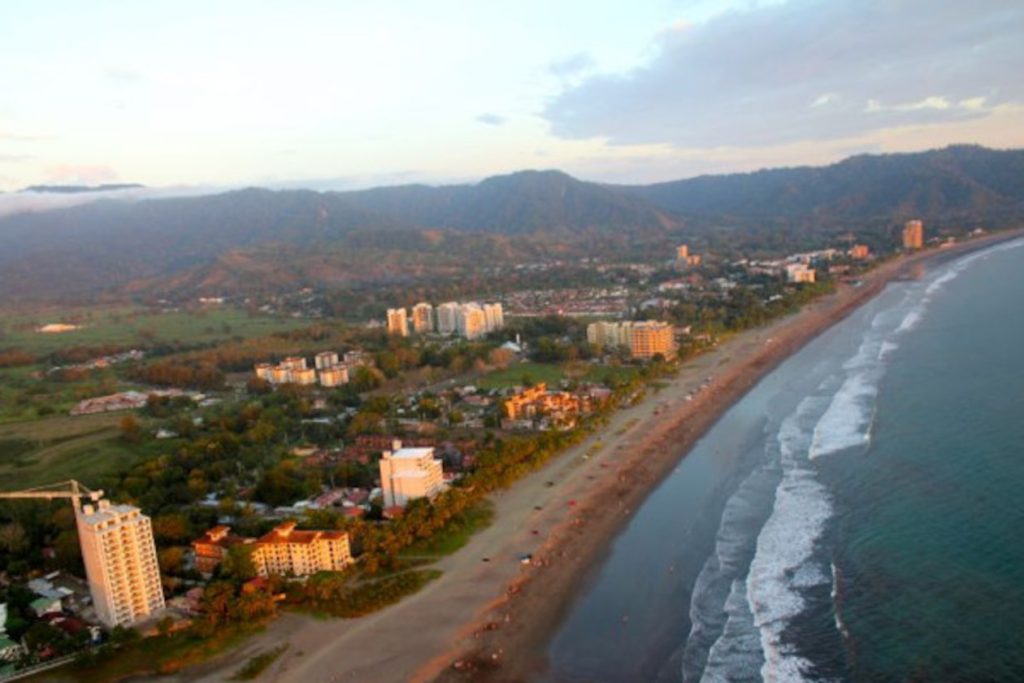 However, the truth is that Jacó, being a very good place for vacation, it is not the best snorkeling spot in Costa Rica.
Most of the people who practiced snorkeling in Jaco mention that the conditions are not optimal and there is not much to see underwater.
Snorkeling in Manuel Antonio, Quepos
Manuel Antonio is a beautiful National Park with two wonderful beaches that are in opposite direction, one almost in front of the other.
Manuel Antonio National Park is perhaps the only place where you can snorkel in the area, specifically in a shallow area.
There are some local operators that offer Snorkeling in Manuel Antonio and they will take you to the right place.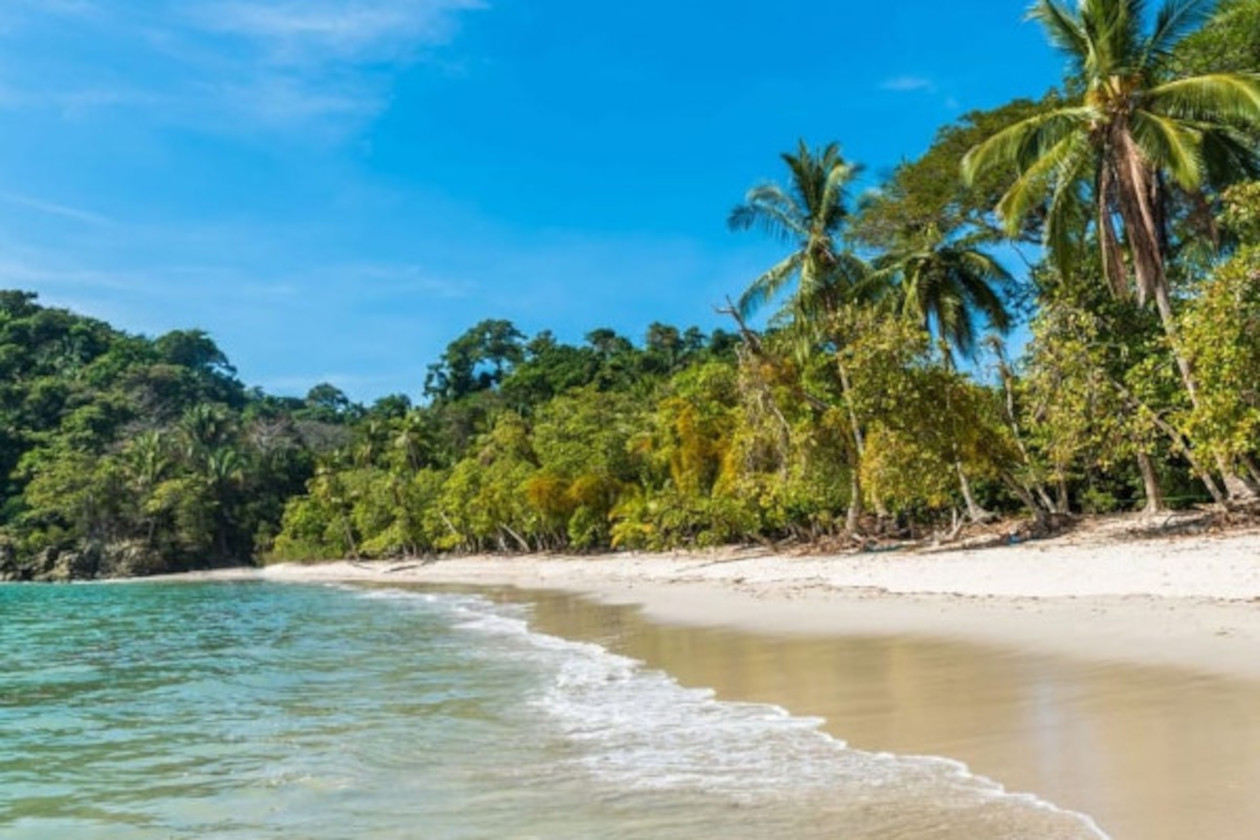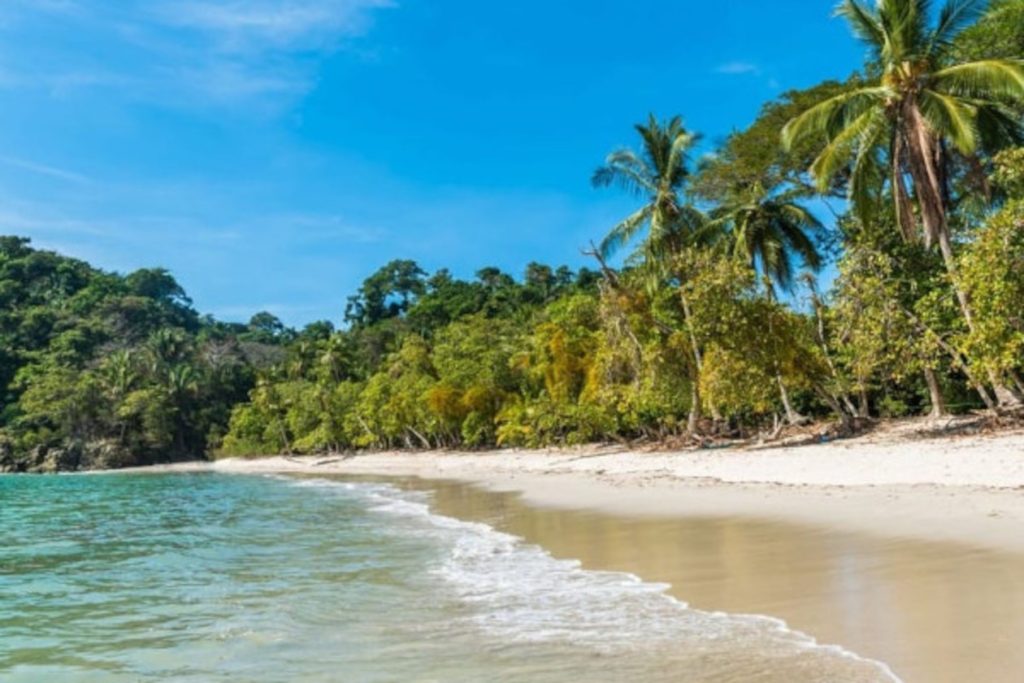 During a snorkeling tour in Manuel Antonio it is possible to appreciate tropical fish. One of the best-known species is the neon parrotfish, which in addition to their beauty contribute enormously to the health of the reef.
Other species that you can find while snorkeling in Manuel Antonio are wrasse fish, puffer fish, damsels, sergeants and other species.
It's important to remember that Manuel Antonio, even that is a beautiful beach, is also part of the coast. For this reason, a good snorkeling in Manuel Antonio is always subject to the conditions and visibility of the water, for the reasons that we explained before.
Snorkeling in Uvita
Uvita is like magical place. It is actually the only place in the world where two different beaches come together perfectly to form a "Whale Tail".
Every year hundreds of humpback whales come to this place to feed and have their young.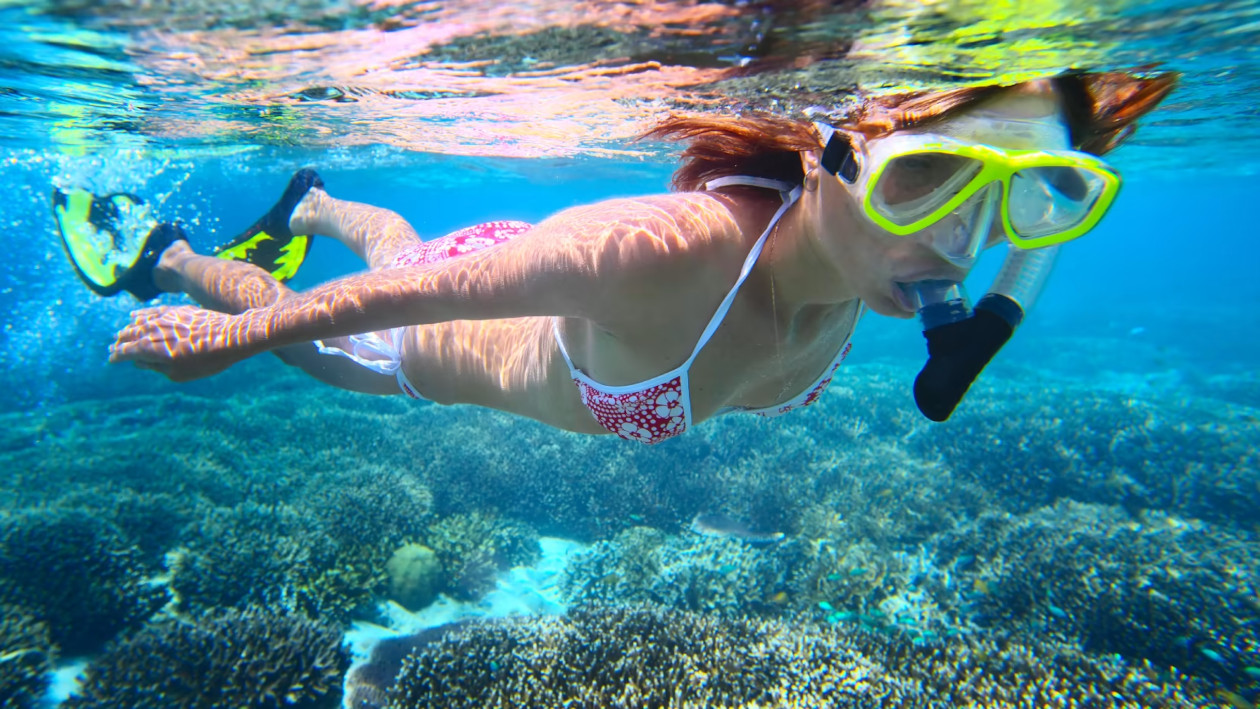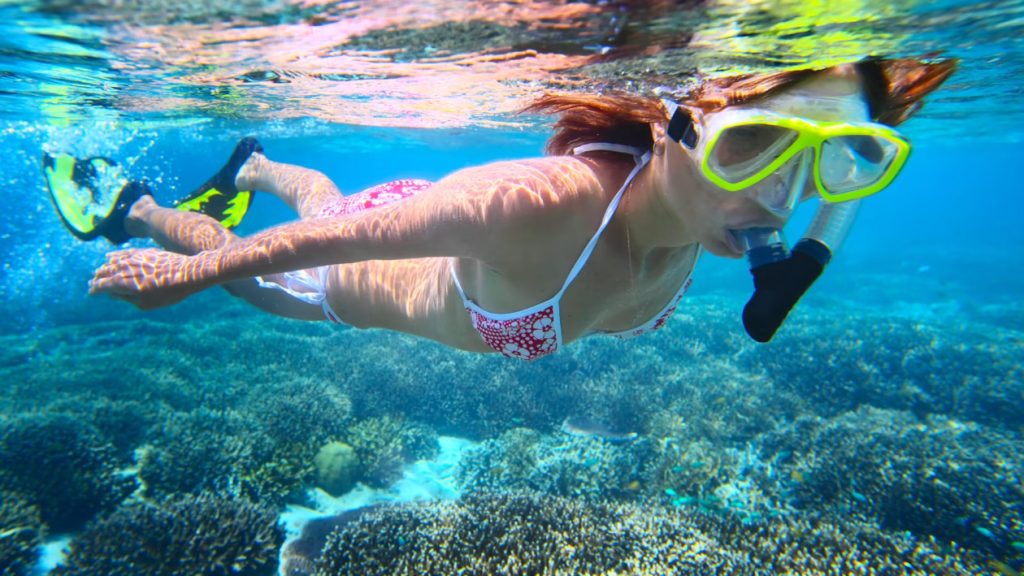 If you are plannning to visit Uvita, in the South Pacific of Costa Rica, the months from August to October are excellent for whale watching.
The National Park protect the largest reefs in Central America. This reef is highly important for the marine ecosystem.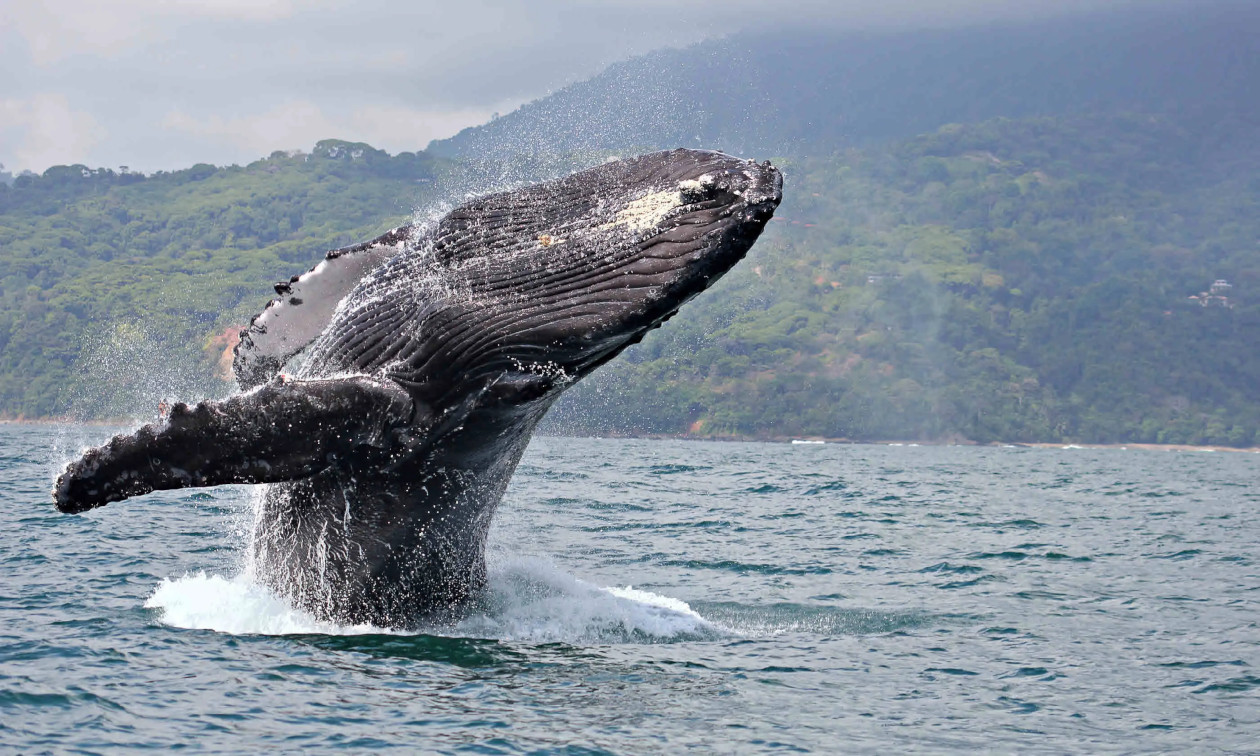 However, if you want to go for snorkeling in Uvita, you may be warned that the visibility may not be the best.
The snorkeling in Uvita is possible during the dry season, when the rivers carry less sedimentation and the we get little rain.
Since we operate since more than 12 years, it is recommended to ask us before you come for a snorkeling Tour. We will assist you at Costa Rica Dive and Surf, and recommend you when and where are the best places.
Snorkeling in Dominicalito Beach
Dominicalito is a beautiful gray sand beach where the waves are not very aggressive. It is located in the South Zone of Costa Rica.
The waters in this place are easily accessible and calm. It is one of the few places in Costa Rica where the mountains descend to the ocean.
The Costa Rica Dive and Surf tour offers you a combination of snorkeling and stand-up paddle boarding (canoe-type rowing but standing) so that you can fully enjoy your visit to Dominicalito Beach.
This combination of activities such as snorkeling and stand-up paddle boarding (SUP) is gaining more and more acceptance among tourists, so we recommend that you do not miss the opportunity to enjoy this wonderful combo.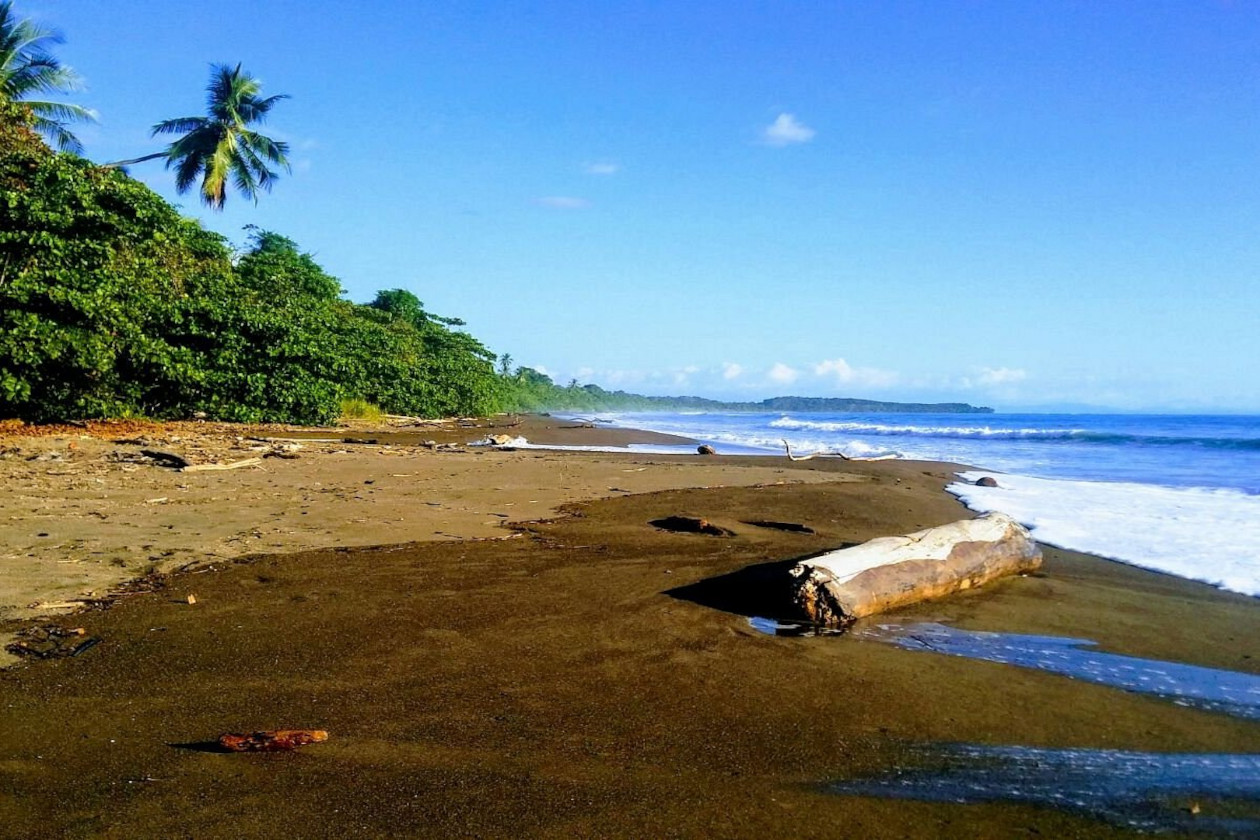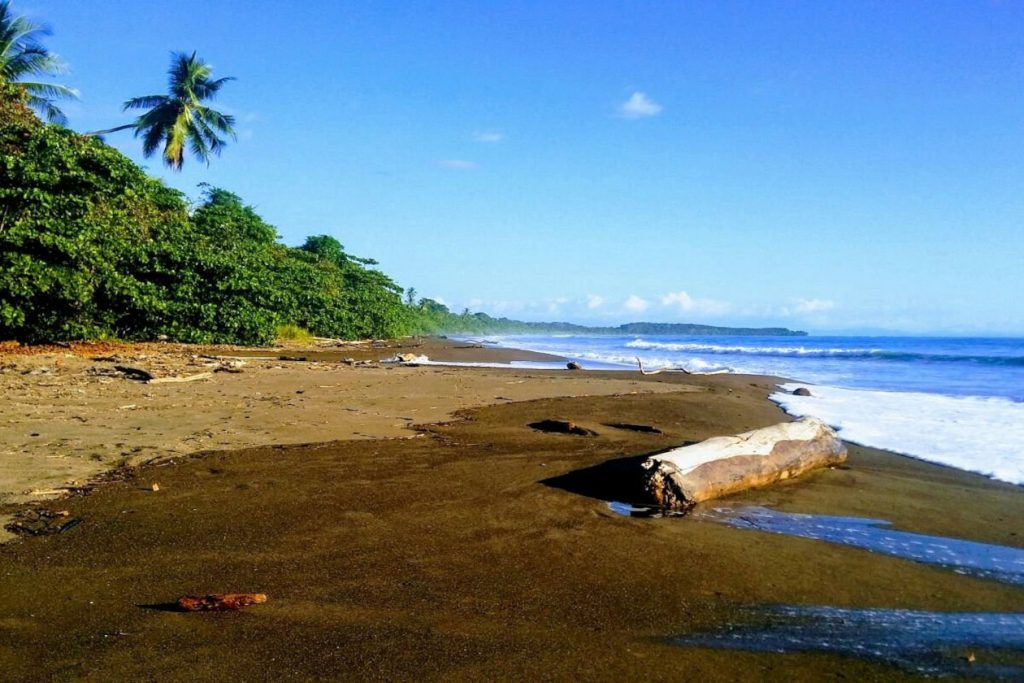 Snorkeling in Puerto Viejo (Costa Caribe)
Puerto Viejo is a town located by the sea, in the district of Cahuita, at the Canton of Talamanca, Province of Limón.
It is a popular tourist destination in the Costa Rican Caribbean.
Puerto Viejo is located near the Panamá border, in southeastern Costa Rica.
There are many restaurant areas, bars and shops next to the beach.
From Puerto Viejo you can go to other comunitities as Playa Chiquita, Playa Cocles, Manzanillo and PLaya Punta Uva.
These are some operators with whom you can consult to go snorkeling in Puerto Viejo:
Gecko Trail-Day Tours
Private Day Tour with Local
Puerto Viejo Wild Life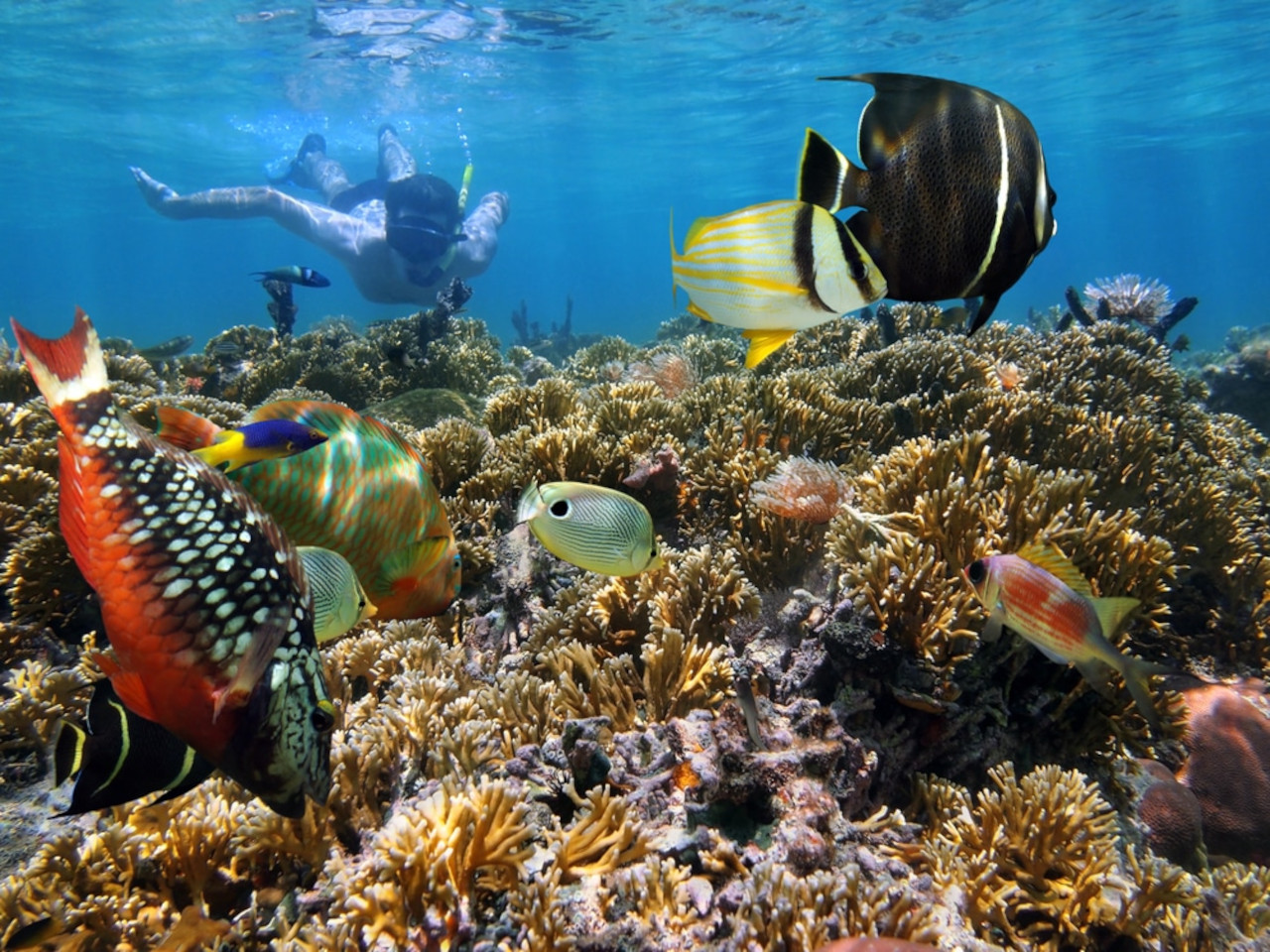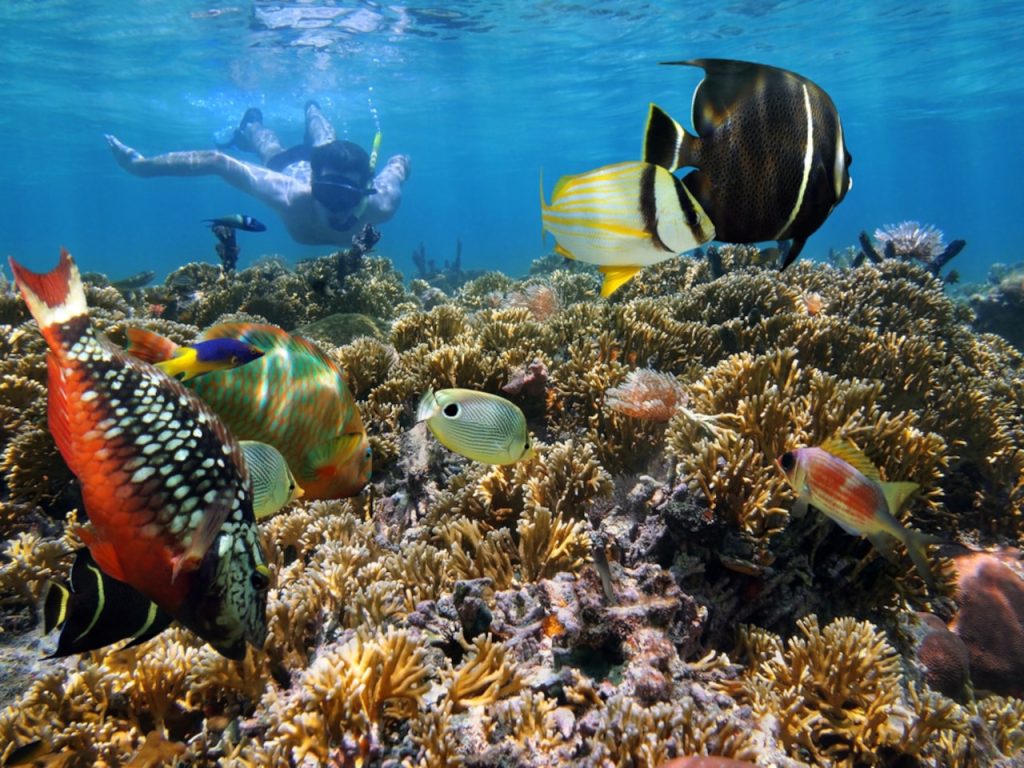 Snorkeling in Cahuita National Park
The coral reef of Parque Nocional Cahuita is an extraordinary place located on the east coast of Costa Rica.
Cahuita is located a short distance from Puerto Limón.
In the Cahuita National Park there is a coral reef that has around a hundred different species of fish, and more than thirty types of corals.
The coastal route has more than ten kilometers. In this same area there is also Playa Blanca, as well as Puerto Vargas.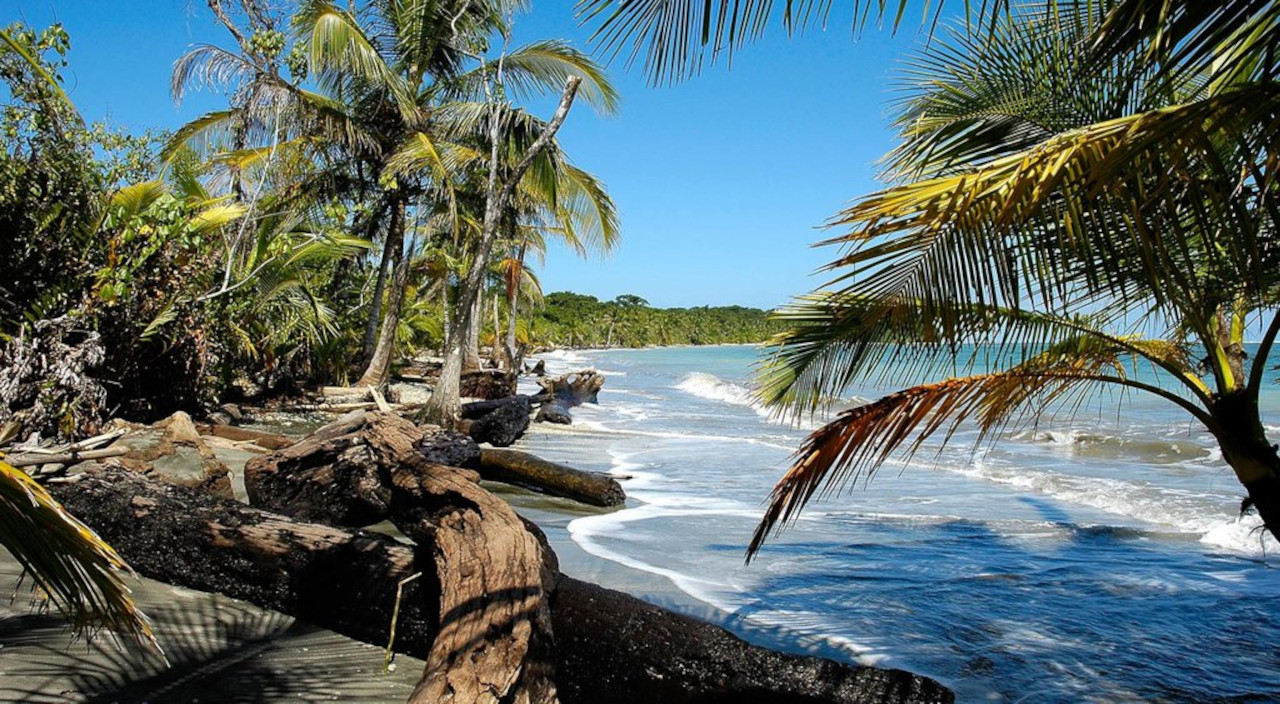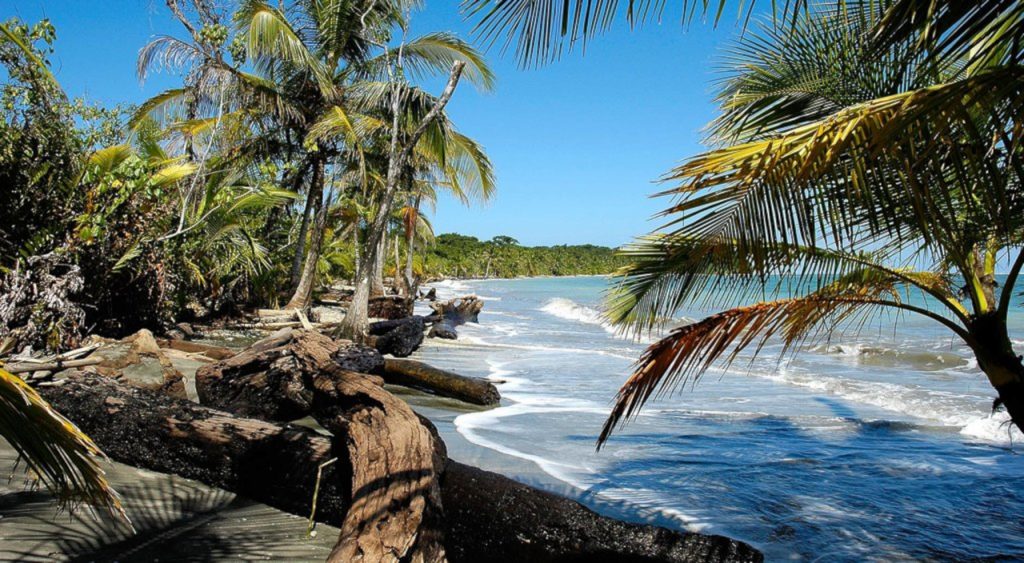 What is the best place for snorkeling in Costa Rica?
Costa Rica is enriched with many beautiful places to visit and learn about the wonderful biodiversity.
For us, one of the most beautiful places in Costa Rica for snorkeling and diving is Caño Island, located at 40km from Uvita.
Since Caño Island is away of the coast, it is not directly affected by the consistent waves and by the sedimentation of the rivers.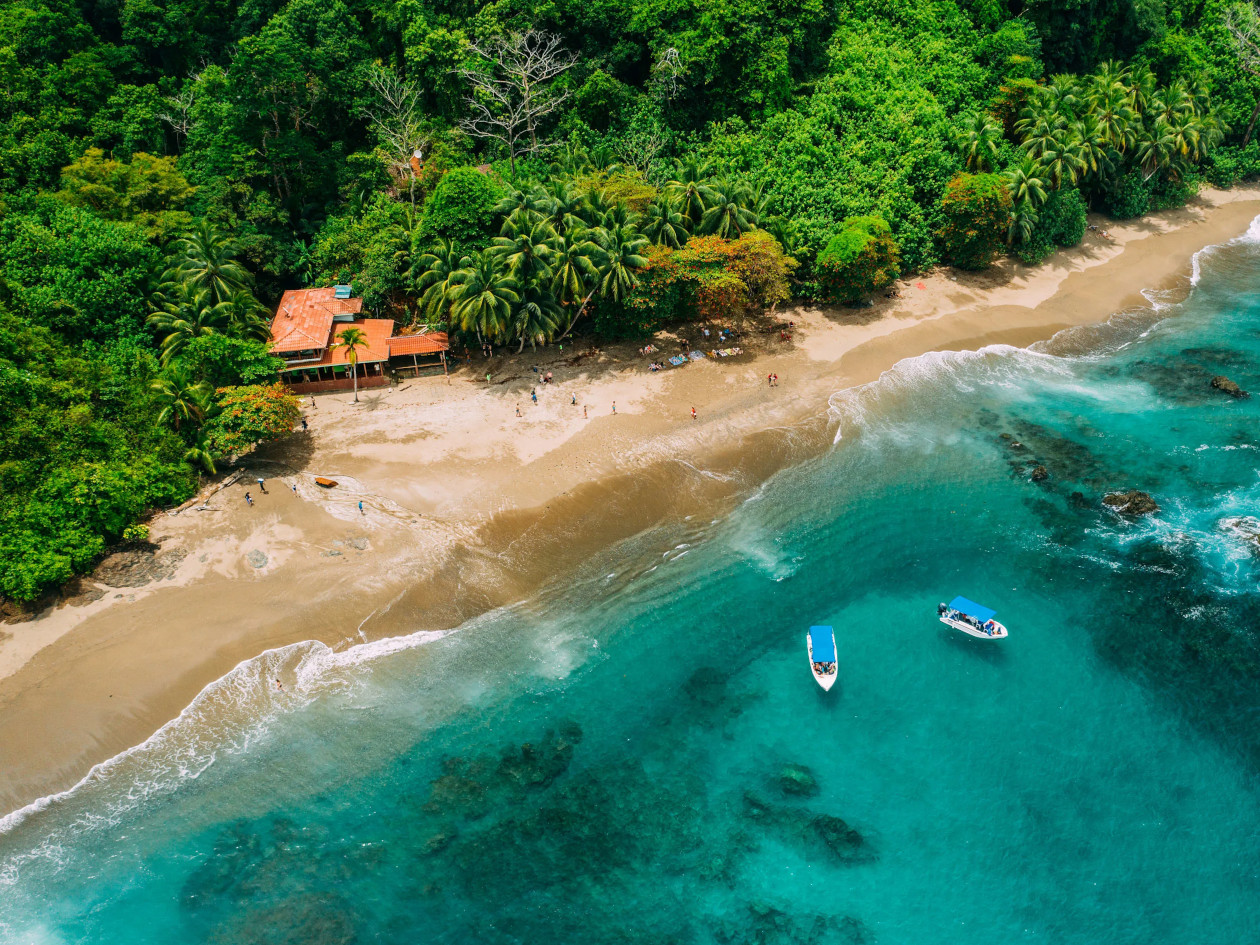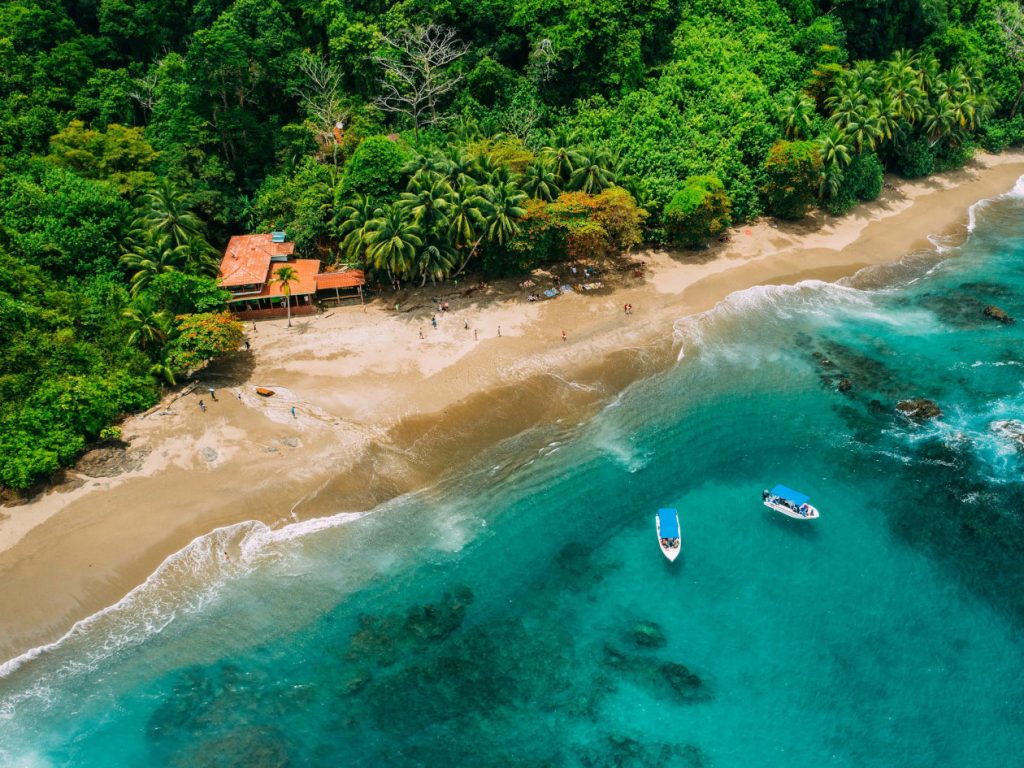 The island is considered one of the best snorkeling spots in Costa Rica and one of the best scuba diving in Central America.
Its waters are home of an astonishing diversity of marine life and the visibility is quite good throughout the year.
Caño Island is considered the "Cocos Island" in miniature, due to the great diversity of species and the importance of the ecosystem it protects.
Snorkeling in Caño island
During a snorkeling tour in Caño Island it is possible to find many surprises.
The adventure begins with the boat trip. For 40 minutes the traveler will be able to enjoy the beautiful view of the South Pacific coastline. There is no other place in the country where the mountains and the sea are so close.
Check out this beautiful video about snorkeling in Caño Island. The video was recorded and edited by one of our happy customers !
During the humpback whale season, it is common to find some whales jumping and dolphins accompanying their games.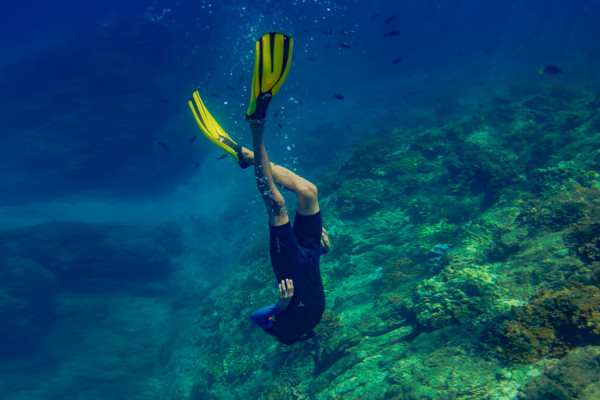 In the water, the marine life is impressive. Sea turtles, white tip sharks, manta rays, moray eels, barracudas, tuna, snapper are some of the common animals in the area.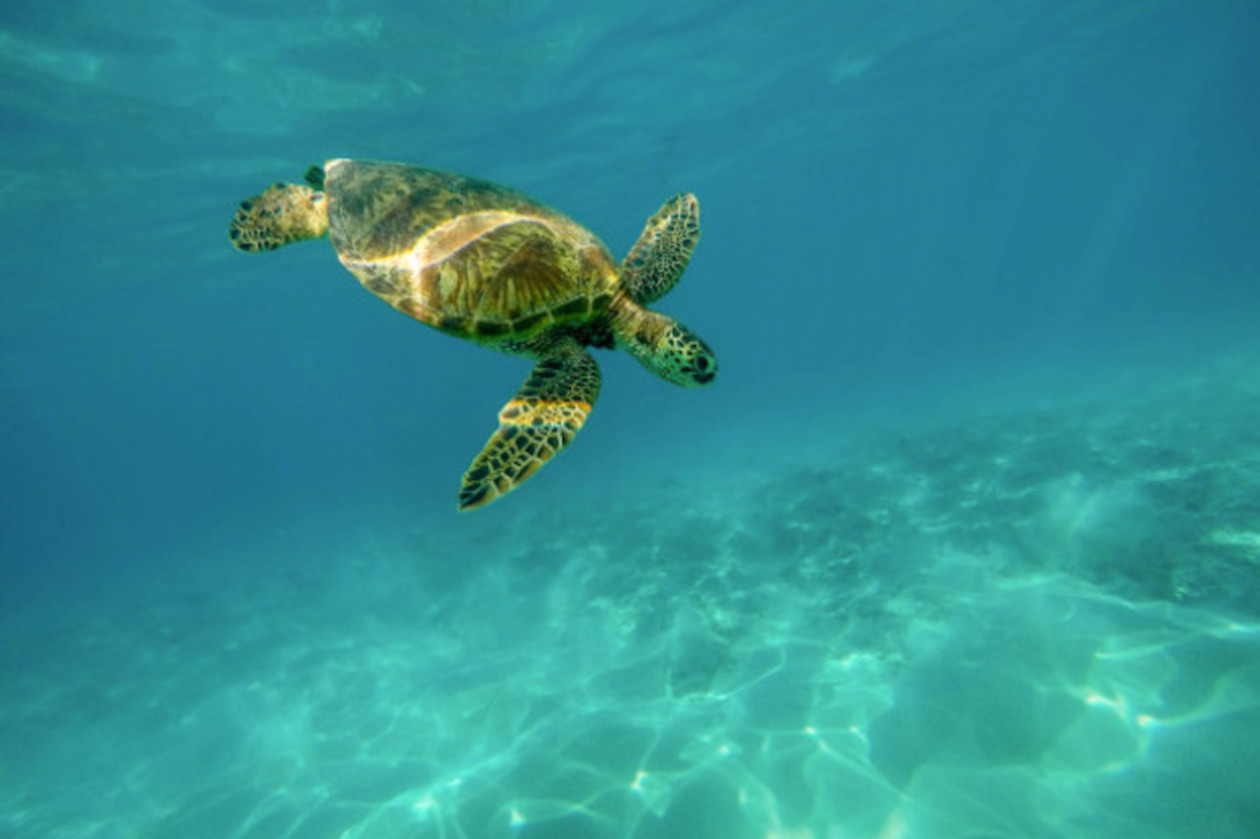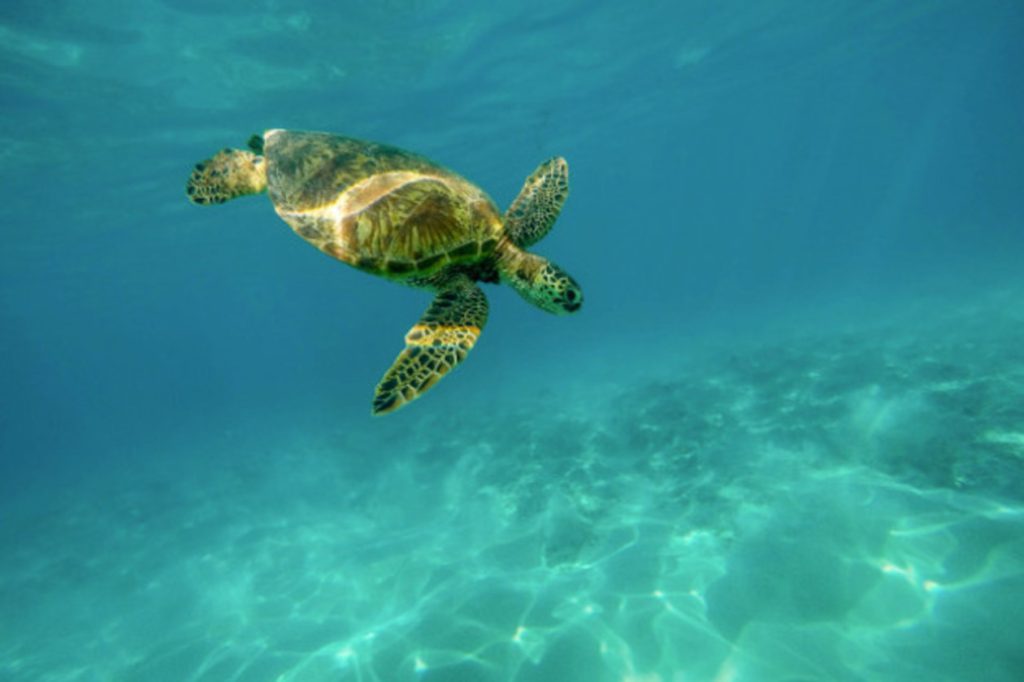 How to get to Caño Island?
The best way to get to Caño Island is by hiring a Tour from Uvita. The island is located about 40km from the coastline and can be reached in about 40 minutes by high-speed boats.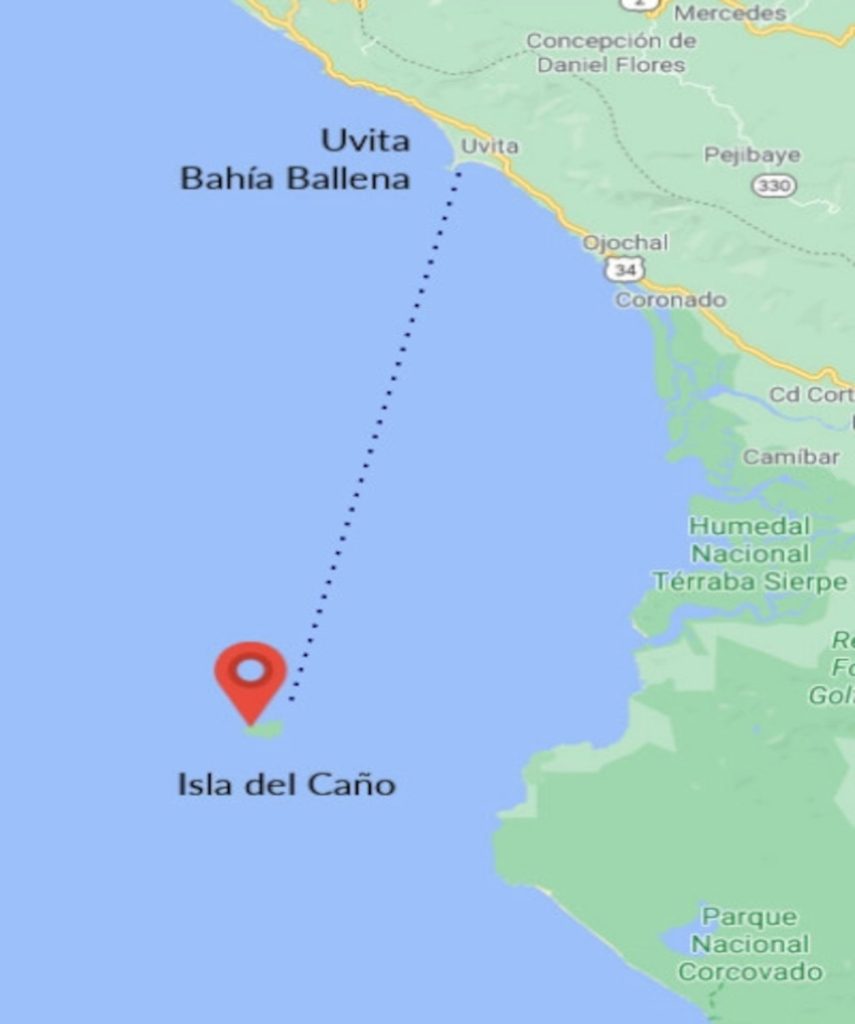 It is also possible to get to the island from Sierpe, but for people who come from San José, Guanacaste or the north of the country it requires spending more hours driving.
Comparative table about snorkeling in Costa Rica
| Snorkeling Spot | Rating |
| --- | --- |
| Caño Island | 5/5 |
| Catalina Islands | 5/5 |
| Chora Island | 4/5 |
| Ocotal Beach | 2/5 |
| San Juanillo Beach | 2/5 |
| Conchal Beach | 2/5 |
| Tortuga Islands | 4/5 |
| Jacó Beach | 1/5 |
| Manuel Antonio Beach | 3/5 |
| Uvita | 3/5 |
Conclusions about snorkeling in Costa Rica
Costa Rica is a beautiful country, visited by millions of people every year to appreciate the biodiversity and relax on its incredible beaches.
However, Snorkeling in Costa Rica is not the main attraction and there are not many places suitable to enjoy it.
The beaches and coasts are not the best place for Snorkeling in Costa Rica. This is due to the swell, precipitation and sediment carried by the rivers.
You will be able to experience the best snorkeling in Catalina Islands and Caño Island.
Both places offer a great experience, but we would like to recommend Caño Island as one of the best options.
If you decide to come to the South Pacific, send us a message. We will be happy to advise you about the best places. And maybe we could take you to a fantastic snorkeling tour to Caño Island.