Scuba diving is fantastic entertainment and is gaining quality among sports enthusiasts recognitions to the accessorial perk of viewing scenic underwater life. Careful designing can facilitate make sure that your scuba trip is as fun as possible. Take into account diving to a lower place the waves into a spirited world of shipwrecks, coral reefs, and marine life. Whether or not or not you are already certified, here are some basic tips to help you plan your next scuba diving trip.
Choosing the right place for a Scuba Diving trip
Not each lovely island has nice diving, and not each nice dive destination is appropriate for beginners. It is not wise back-roll into the waters of the Galapagos Islands for dive.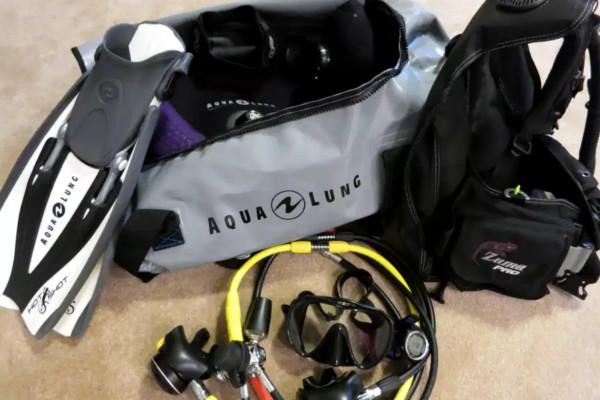 Make sure you have a general plan of the expertise that most accurately fits your dive preferences, does one-love tub conditions, or is cold water not an associate degree issue.
Take the time to review many common dive destinations. Try to see what they need to supply before blindly shopping for that ticket.
First thing's first
Although we may think that it is something obvious it is important to mention it. In order to plan a diving trip, the first thing to do is know how to dive.
If you don't have a certification, don't be discouraged. Your first scuba diving trip can include getting one and starting an adventure visiting different sites according to your beginner level.
Learn to Scuba Dive! While scuba diving may be a recreational activity, it has inherent risks. You could get a PADI Open Water certification in around 3 days and even better, you could study all the theory in advance with a PADI online course.
Once you pass their course, you will be able to currently safely and lawfully dive. Bear in mind that no diver may be certified if they did not complete the diving category and required dive under a certified instructor's observation.
Entering into the open water to learn Scuba diving on your own and without a professional's supervision is not allowed and is extremely dangerous.
How to plan your scuba diving trip
1. Choose the place
As we said before, it is important that you first choose the place you want to visit during your scuba diving trip. Take into account the number of dive sites available and the difficulty levels of each of them.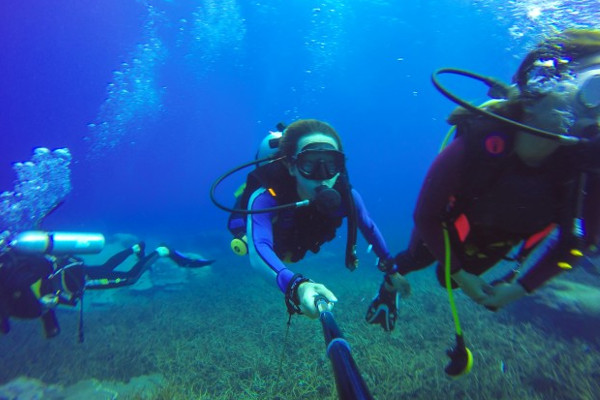 If you have an Open Water certification remember that the maximum depth to which you can descend is 18 meters. This will help you decide the location.

2. Decide the dive spots you will visit.
Unless you have many vacation days, it may be difficult for you to visit all the available points. For this we always recommend contacting a local diving center and asking the experts in the area.

Remember that it is not a good idea to dive alone, much less in an unknown place. The local dive centers will help you have the best experience with the greatest safety.
3. Set the Main Points of your Itinerary.
If the dive sites are in different geographic locations, you may need to arrange transportation and accommodation in advance.
It is important to take into account the location of the dive centers. Hotels near a PADI dive center are a great option. Some of them already include their own dive center.
All productive dives follow set itineraries particularly if there is over one dive spot to go to. Include all the required details, as well as expected times of arrival and departures, food arrangements, and transportation arrangements.
4. Prepare your Scuba Apparatus.
Some dive outlets can wish to buy their scuba gear for future use whereas others like better to simply rent them out. no matter what you decide on, do get a Buoyancy Compensator, Diving Mask, Fins, and a Wetsuit if you plan to travel scuba.
Gear rentals might need to be created earlier to make sure that you will have the equipment ready when you get there.
5. Keep a Record of your scuba diving trip.
The simplest way of keeping good memories about your scuba diving trip would be through pictures. So do not forget to bring along a waterproof or Underwater Camera.
There is a big difference between telling your friends and relatives about the dive and truly showing them photos of it. Ideally with you besides a colorful fish or coral.
Planning your scuba diving trip to Costa Rica
Both higher than and below the water, Costa Rica, translated as 'rich coast' in Spanish. This is thought for its lush tropical forests and bumper wildlife.
The region's tropical climate and type of habitats encourage a number of the richest variety within the world, as well as many rare and vulnerable species.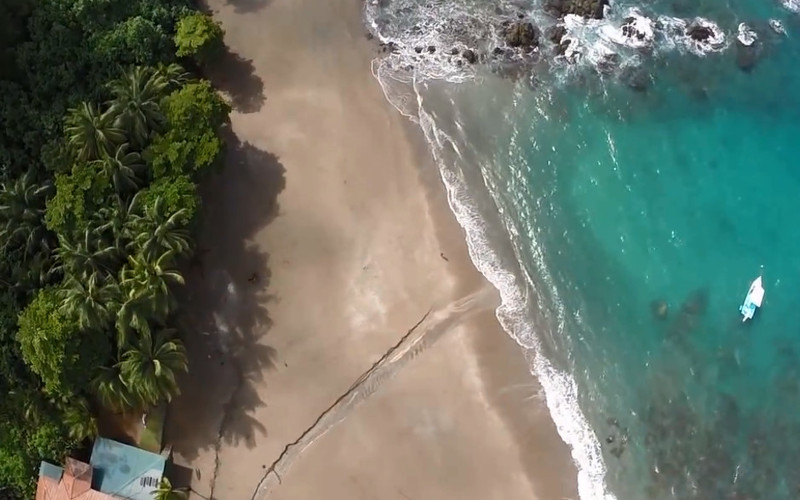 Costa Rica is a nice eco-tourism destination and therefore the country's west coast is home to many standard resort areas. Several of the inshore Pacific dive sites may be reached by day-trip boats from cities akin to Uvita, Tamarindo, Playa Potrero, Jaco, and Puntarenas.
Cocos Island is a live aboard-only destination, with most boats offering 10-night trips departing year-around from Puntarenas. Shorter journeys to Cocos are not attainable because of the crossing takes concerning forty hours betting on the weather.
See also: 3 Reasons why Caño Island is a great Costa Rica diving destination
However, Costa Rica has a miniature version of Cocos Island, full of marine life and biodiversity. Caño Island is located just 45 minutes from Bahía Ballena, in Uvita.
What animals can you see on a scuba diving Trip to Costa Rica?
Pelagic life abounds in Costa Rica's waters, throughout the rainy season, organism blooms occur within the Pacific, attracting large colleges of manta rays, turtles, eagle rays, and whale sharks.
January and March bring whale season, throughout that you will be able to hear the haunting songs of humpback and pilot whales. June represents another humpback season as Costa Rica lies on the whales' migratory path.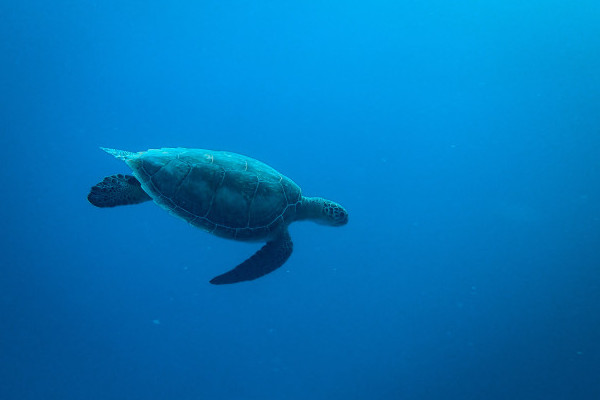 See also: 5 sea animals at Caño Island that you will love to see.
Fantastic arrays of sharks, including hammerheads, bull sharks, and nurse sharks, additionally arrive from might to Gregorian calendar month to feast on offshore bait balls.
Throughout the year, colourful fish and vulnerable ocean turtles cruise on Costa Rica's healthy coral reefs that are brimful with spirited hard and soft corals.
On the geographic region, spirited Caribbean reefs hide protected sites that are nevertheless to be explored. A calming difference to the west coast's big ocean diving, Costa Rica's Caribbean sites supply an overplus of tropical marine life and are good for beginners and snorkelers.
Other activities you can do in Costa Rica
Seemingly aboriginal, the jungles of Costa Rica are home to any or all sorts of flora and fauna. Exploring the inside of this supernatural country is a unique opportunity.
See also: Corcovado National Park, the greatest biodiversity in the world.
What is more, the colonial cities of Heredia, Alajuela, and Cartago are overflowing with life, and folks visit from everywhere the globe to photograph the pastel lined streets.
The country's volcanoes promise quiet hot spring experiences, and adventure-seekers may relish froth rafting or water sport at over fifty locales.
When is the best time to dive in Costa Rica
When planning your scuba diving trip to Costa Rica it is important to know when is the best time of year to dive.
The diving season in Costa Rica is split from May to November, during the rainy season, and therefore the time of year from December to April. A handful hour of precipitation on a daily basis is that the norm. However the water tends to be hotter and have higher visibility.
The coast experiences little precipitation throughout that time of year (December to April). However, this is often peak tourist time thus resorts and activities are going to be busier and dearer than in the rainy months.
August to December is the best time to go to the Southern Caribbean Coast once seas are calmer and there is very little wind.
When to go to also depends on what you wish to examine. The rainy season is the best time to encounter sharks at Cocos Island and round the Bat Islands, but cooler oceanic currents throughout the time of year bring several of the other massive body of water species shut into shore.
The Bottom Line
Scuba diving in Costa Rica is a thrilling trip that one can have as the best part of life.
Before going to the trip, one needs to plan it first. Remember to choose carefully the diving places you want to visit taking into account the distance and the characteristics. We recommend the south pacific due the diversity of marine life, diving spots and alternative activities.
Remember to boost up the immune system to stay healthy after facing the water as well.
All the necessary equipment and mental freshness are very essential to plan and enjoy the scuba trip in Costa Rica.
If you want more information about the diving places in Costa Rica, please send us a message. We will be happy to advice you where to go during your scuba diving trip.