The time comes to plan the next vacation in Costa Rica. For diving enthusiasts, it is non-negotiable that the itinerary includes some unforgettable underwater experiences and the question arises: Should I look for Scuba Diving Resorts ? or Is it better to build my own adventure that includes several great dive destinations?
The answer is simple: It depends on your priorities. If what you want is to enjoy a quiet vacation time in an all-inclusive hotel and additionally have a good diving experience, then the resort may be a good option.
Cost is often a determining factor in where we can dive on a dive vacation. By the matter of fact, it doesn't really matter how much money you have.
Shark diving, wreck diving, coral reef diving and more can be done at the higher or lower end of the price scale.
No matter how much money you have to spend on your diving vacation, the world's ocean treasures is waiting for you.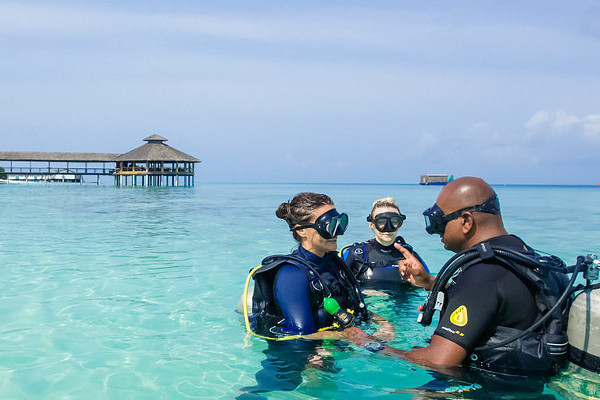 What are scuba diving resorts?
Scuba diving resorts specialize in giving an entire dive vacation. Expertise snug rooms, and on-site dive search and boats made-to-order for skin-diving. Such resorts generally offer package deals that embody the accommodations and a collection range of dives a day.
But if your priority is diving and you want to know more destinations and enjoy the best diving spots in Costa Rica, planning your own trip is much more recommended and, in the end, may be cheaper.
Reckoning on the scale of the resort, there may have various choices of different diving locations to decide on. Reckoning on the location, the resorts offer a variety of activities on the far side of the diving.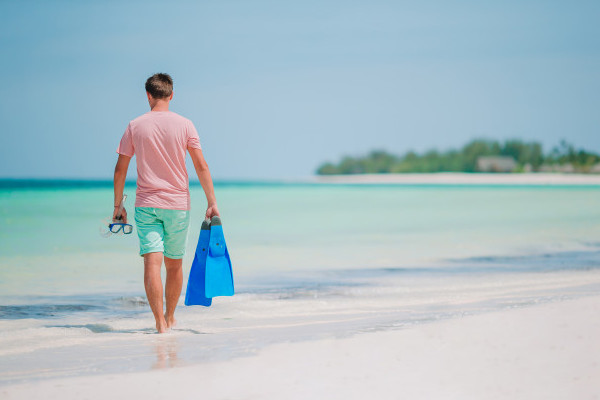 Learning to scuba dive is a tremendous expertise. However, not everyone seems to be able to jump certain the total open-water scuba certification course.
The scuba diving resorts may be a safe and wonderful introduction to scuba that needs no previous diving expertise. The half-day course is incredibly well-liked as a result of it lets you expertise the underwater world while not having to speculate a great deal of time.
The open-water certifications need teaching space, associate communication, and take 4-5 days to complete.
What is a PADI scuba diving resort ?
When you think of a resort, your mind may travel to a paradisiacal beach with white sand and turquoise waters where you will spend the week among fish and corals.
However, it is important to clarify that PADI has a slightly different concept about resorts.
This is important to mention because when you find a PADI dive resort you are not necessarily referring to a five star hotel with restaurants, bars and nightlife.
You can find the PADI resort definition directly in padi.com website.
PADI Dive Resorts are dive operators who cater to vacationing scuba divers and snorkelers with activities like scuba and snorkel instruction, Discover Scuba Diving experiences, guided scuba diving tours, snorkeling excursions and scuba equipment rentals. Other services may include dive equipment sales as well as various watersports activities in addition to scuba diving. Resort dive operators are typically located in resort areas and may be directly affiliated with hotels and resorts offering accommodations to the traveling diver.
In short, the PADI dive resort is a specialized PADI dive center that offers a greater diversity of activities for the diver on vacation. PADI dive resorts are typically located in tourist destinations and vacation areas.
A beach hotel can include a PADI dive resort and thus offer an entire diving experience for its guests.
So we recommend that, before making the reservation, investigate in detail what are the diving activities that the Hotel (resort) offers you and the associated costs.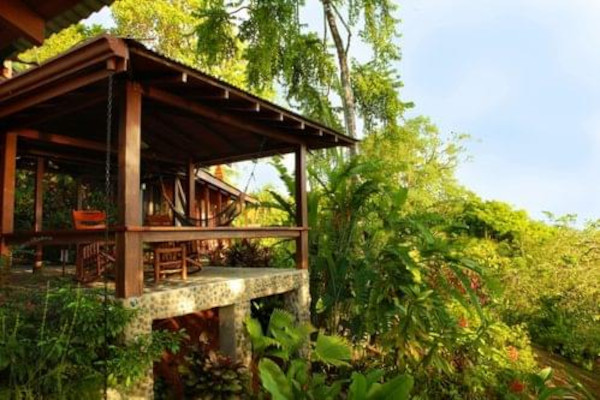 Do I need a resort to enjoy the best of Scuba Diving in Costa Rica?
The short answer is No. You don't.
Many wide-ranging resorts either represent diving as a part of the fee that will generally be higher attributable to the resort's offerings.
It includes food, beverages, and alternative services or diving for an extra value that is coming upon through the resort.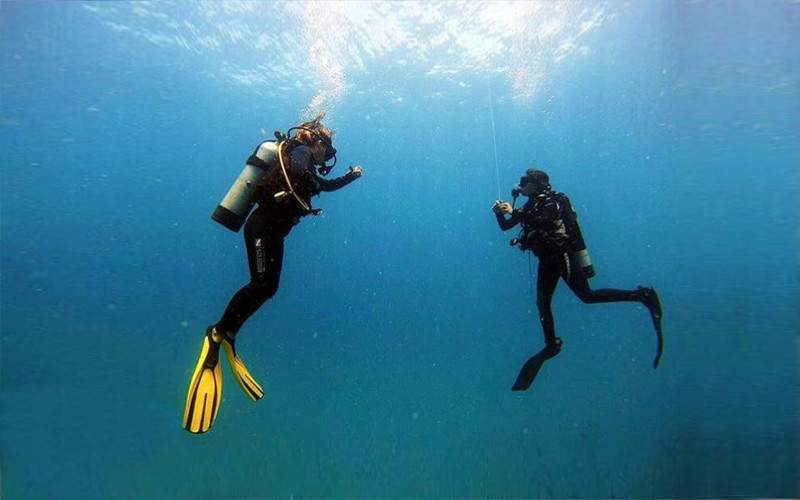 You may like: 3 Reasons why Caño Island is a great Costa Rica diving destination
If you fancy the broad life, check to see if diving and kit rental is enclosed with the worth. However, if you hope to pay your whole day either underwater or putting in place for consequent dive on the boat, the resort may not be the best option for you.
Another good reason to avoid the resort and plan your own trip is that in Costa Rica the best diving spots are found along the Pacific coast. If you stay in a resort, you will only be able to explore a few! You will miss the opportunity to experience the underwater diversity of Costa Rica.
In fact, the concept of Scuba Diving Resort is not very popular towards the South Pacific, where there are beautiful places for diving like Isla del Caño.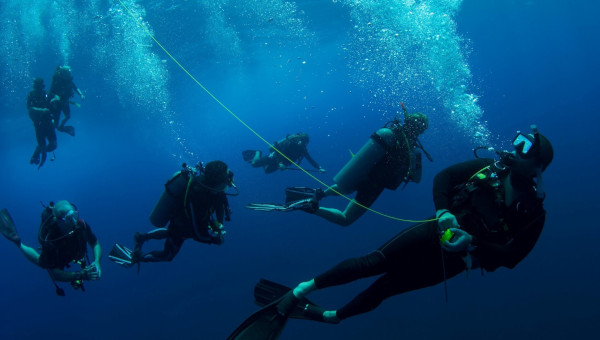 What if I want to build my own diving trip ?
If you prefer to build your own trip instead of looking for scuba diving resorts, there are a lot of options in Costa Rica. Costa Rica means "Rich Coast," associate an apt name for this beautiful country encircled by oceans.
There is a lot to explore in Costa Rica. This suggest that concentrating your vacation in one place might not be the best option. The Pacific coast offers a great variety of accommodations and the possibility of enjoying a vacation in contact with nature.
Planning your own dive trip will give you the flexibility to make changes on the fly, and experience new places.
Check this out: How to plan a scuba diving trip to Costa Rica ?
What I can see in the South Pacific ?
On the Pacific side, offshore islands outlined by their underwater pinnacles offer up the engaging shark and ray encounters.
Many of the destinations boast heavy currents, creating them additional appropriate for advanced divers.
The South Pacific coastline is additionally proverbial for oceanic life. From humpback whales to manta rays, this coast is appropriate to any or all diving levels. You will find some calm areas and a few proverbial to have a touch of current.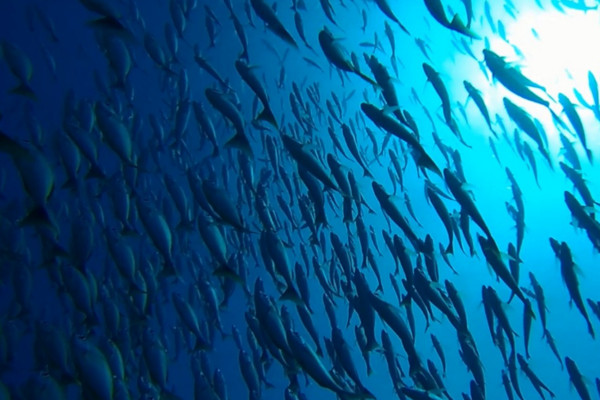 One of the best diving destinations with full natural beauty is Cano Island. The underwater landscape is created from boulders and pinnacles. You will fancy massive colleges of fish swimming by on almost every dive.
May interest you: 5 sea animals at Caño Island that you will love to see.
Expect to find an oversized range of reef fish species on the pinnacles and reef that surround the island. You will probaly see larger creatures like manta rays, unattached moray eels, and sharks.
Mammals, like false orcas, dolphins, humpback, and pilot whales are occasionally seen in the area during the whales season.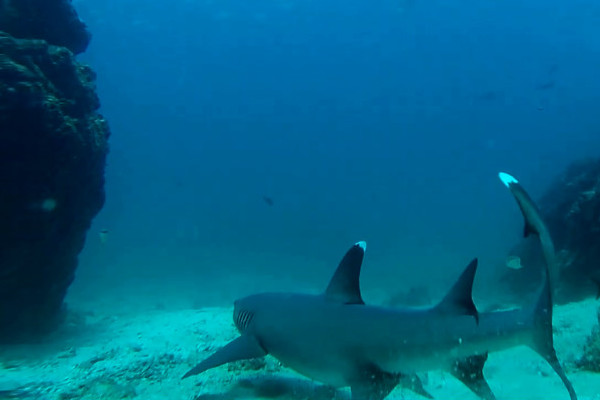 Bajo Paraiso (Paradise) its a volcanic rock formation near to Caño Island wherever blue and gold snappers congregate in their thousands, watched by circling spiny-finned fish looking for their next meal.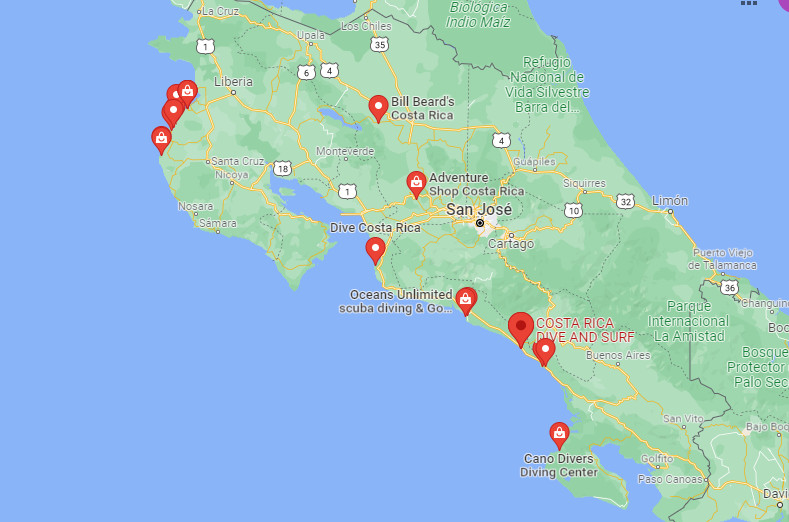 Final Thoughts about scuba diving resorts
Scuba diving in Costa Rica is an underwater pastime that can simply open your eyes and minds to the unseen part of the Earth that so many human beings do not get to experience.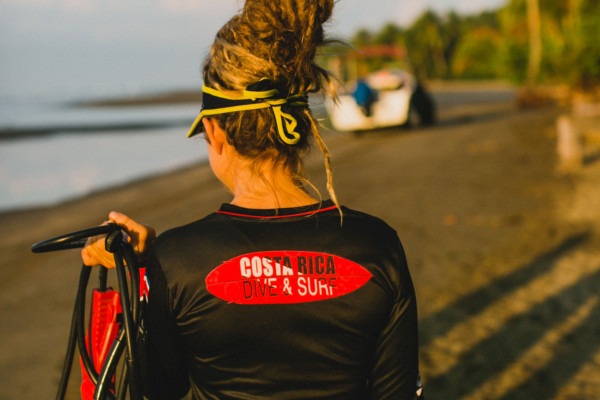 Resort or not resort? It depends on you.
If you come from the South Pacific or if you want more information about the diving tours to Caño Island, send us a message. We will be very happy to help you!
Costa Rica offers great experiences along its Pacific coast. Don't limit yourself to one place. Explore Costa Rica and enjoy the adventure of building your own dive trip and make new friends.