When talking about Costa Rica diving destinations, Caño Island is a wonderful one. This biological reserve is located outside the south central pacific coast of Costa Rica. It has clear water as it is offshore and famous for many harmless reef sharks. It is a very good place for divers and snorkelers only matched by Catalina Islands. A visit here is a perfect one into a classic Costa Rican paradise. There are many exciting reasons to come and dive at Caño island, one of the best Costa Rica diving destination. We share three:
#1 It is not so far from the city center
Since the island is not located very far from the coastline, it is possible to take the tour in one single day. If you are staying in San Jose, the trip to the town of Uvita will take approximately 3 hours by car, using the highway 27. This beautiful Costa Rica diving destination is located around 40 miles off the coast. We have a high speed and very secure boat that is able to reach the Island in around 45 minutes. You can check the details of our diving tour to the Caño Island to know the departure times.
#2 Lots of biodiversity in one single place.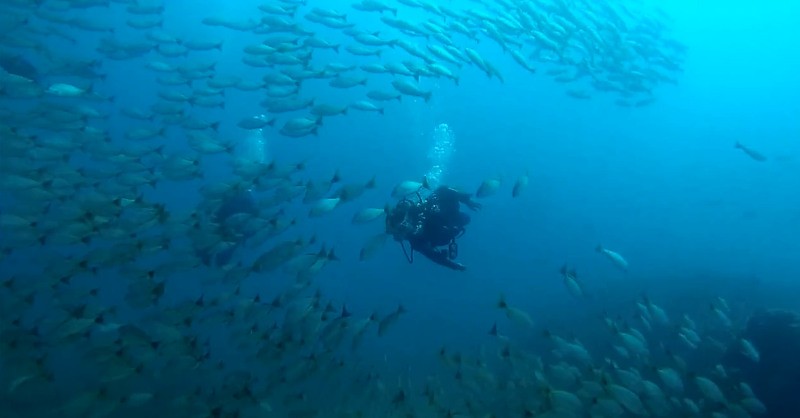 Caño island is located between 2 ocean currents that flow in different directions. Between the closest coastline and the island the current flows north, and beyond the island the current flows south. As a consecuence, many migrating species use Caño Island as a stop place before continuing their journeys, so the chance to see a lot of beautiful creatures is huge.
5 sea animals at Caño Island that you will love to see
The island receives many marine species of whales, dolphin, sharks, whale sharks, Manta Rays and enormous groups of different fish of all shapes and sizes. White-tip Reef Sharks seemed to be around every turn, with some resting on the ocean floor while others move along the reef-tops. If you are lucky enough you could also see some humpback whales swimming around. So, at Caño Island you could eperience the best diving in Costa Rica.
#3 The island itself.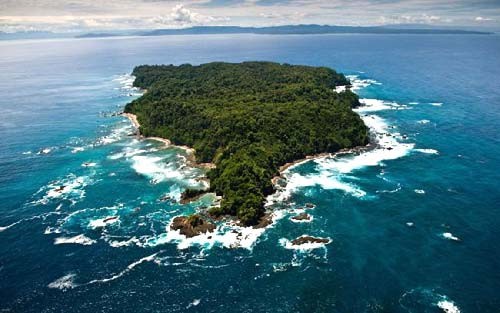 Have you ever dreamed of visiting a desert island like the ones in the movies? Well, Caño Island is just like that. It is an intact natural place, where the dense tropical vegetation is limited only by the crystal waters of the ocean. So, there is no human presence there, except for a small park rangers office and some visitors.
A short walk along the beach will connect you with the nature of a place like no other.
How to get to this Costa Rica diving destination ?
If you are interested in visiting the Caño Island please send us a message. Our diving tours are available and can be booked online. For a life experience and an unforgettable adventure, join a tour with Costa Rica dive and surf and visit this unique Costa Rica diving destination.