Surfboard Rentals in Costa Rica
The perfect board for you
Surfboard Rentals in Costa Rica
The perfect board for you
Looking for surfboard rentals? Here at Costa Rica Dive and Surf, Surfing is a passion of ours. We like to travel too, and we know what it's like lugging a board bag around and getting charged exorbitant baggage fees by airlines.
That's why we offer one of the largest supply of surfboards for rent here in Costa Ballena, both in our Dominical and Uvita shops.
Surfboard rentals pricing
$10.00
All Taxes and Fees included
$15.00
All Taxes and Fees included
About our surfboards for rent
Whether you're a beginner or a long time surfer, you'll find we have a great board just for you, in the style and size you probably ride at home.
We don't let our boards get old and dinged up.
We closely monitor their condition and their rental history so that we know we are renting our customers a quality product at a fair price.
Feel free to inquire about older rental boards we may have for sale. We are constantly retiring older boards and replacing them with new ones.
With 15 years of rental experience, we've gotten to know just what sizes people are looking for in a rental board and what kind of quality they expect.
What kind of boards we have?
Purchased less than a year ago, we offer over 40 NSP surfboards for rent. Most of them from 6'4″ to 10'2″ with multiple boards of our most requested sizes.
We chose NSP boards because they run their company just like we run ours, with an emphasis on Nature, Science and Passion.
This 3 things are integral to our personal and business life's current and continued success.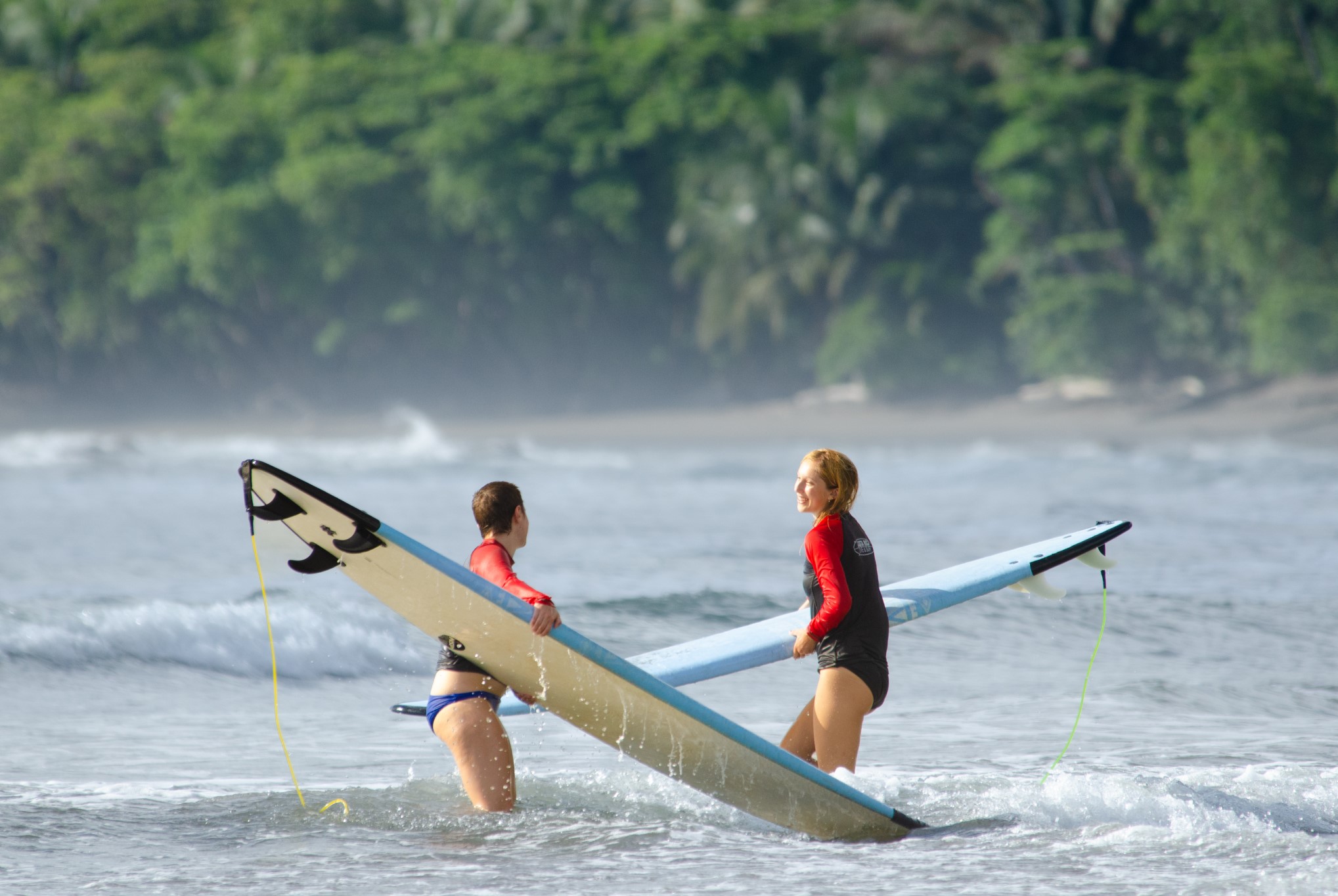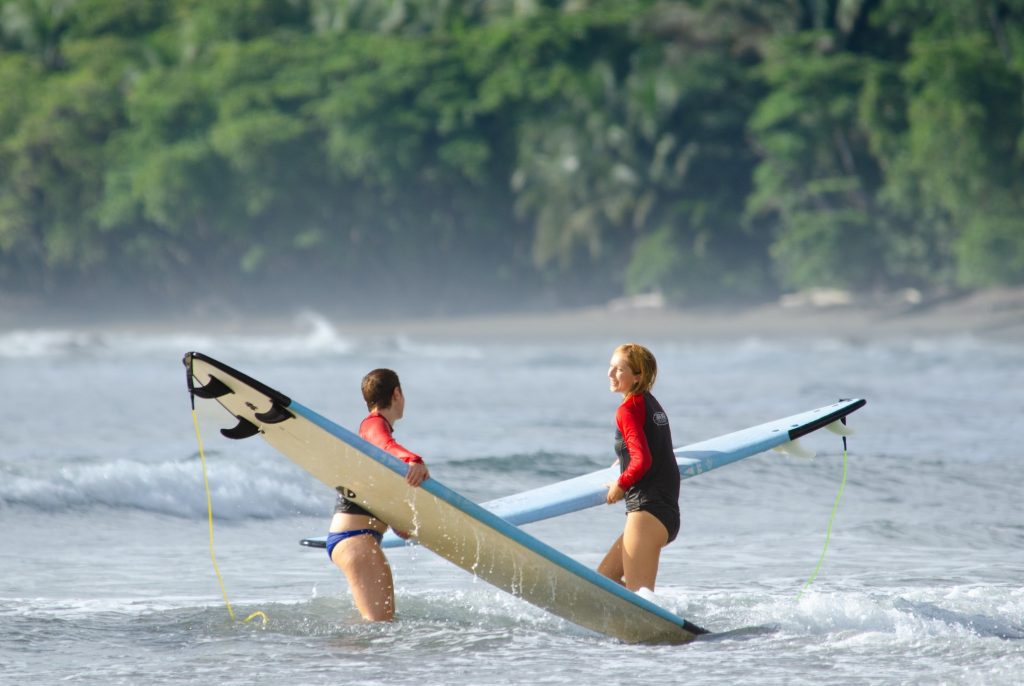 We enjoy surfing
No matter who you are we've got the right surfboard for you. Designed with the latest technology by guys who have been shaping almost their entire lives.
The majority of Costa Rica Dive and Surf's crew are local surfers. All them have an intimate lifelong knowledge of the local breaks.
This allow us not only to get you the right board for your needs, but to direct you to places to surf which are best suited for your capabilities as a surfer.
Both Uvita and Dominical in addition to their main beach breaks have many nearby surf spots, each with their own particular perks and quirks.
Consult with our shop managers and let them know your skill level. We'll get you set up perfectly with gear and the proper place to use it!
We also offer many other types of surf equipment for rent such as leashes so even if you don't rent a board but you lose or break a leash, we can help you not have to bear the cost of new equipment when you are trying to enjoy your vacation.