How many of you have watched at least once in your life the undersea world of Jacque Cousteau? Have you wonder how cool that might be to experience that for yourself? However, no matter how fantastic it seems, there are people who would never dare to try it by knowing the risks of practicing scuba diving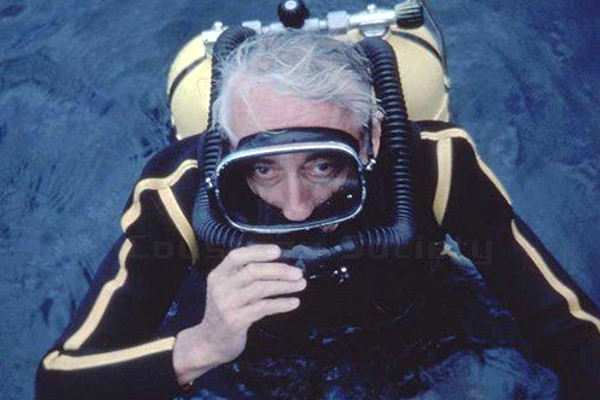 While back on those days when the program was on TV scuba diving was not all that popular. However, in the passing years since 1976 when the show went off the air, the number of people who discovered how amazing it feels to be underwater and meet face to face with some of the most beautiful creatures on earth has increased incredibly. Thanks to an organization called PADI (Professional Association of Diving Instructors) anyone looking to get started in scuba diving, can become certified to dive.
But not too fast! Before you decide to go forward with scuba diving, and even before you make your first contact with that underwater world, we would like to warn you about three important risks of practicing scuba diving that you may don't know. Please read carefully, because we will not consider ourselves responsible if you fall in any of them.
The 3 Risks of practicing scuba diving that you may don't know
#1 The risk of becoming addicted to learning about scuba diving
After making the decision to get your dive license you will need to search out a local PADI certified diving instructor. The instructor will go over all of the important information in order for you to be able to pass the initial certification. Once you get dive certification under your belt, it is only the beginning.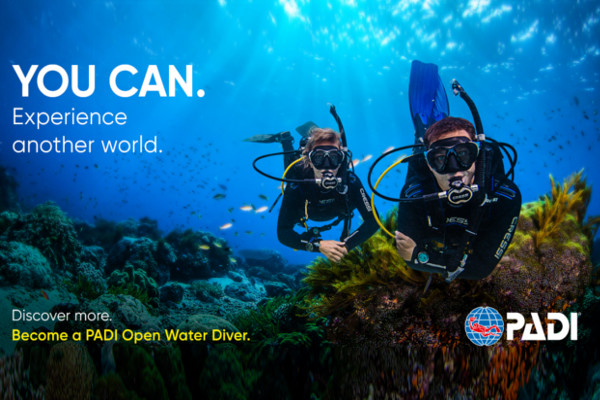 Read: PADI Open Water Diver Course
PADI Advanced Open Water Diver Course
There are so many different directions that you are able to go once you have got your first dive certification. PADI has a very large catalog of courses that they offer and teach those people who are looking to expand their horizons when it comes to diving. If you are interested in working with others and teach them about diving, there are a number of ways you can go about it. Taking a master diver course, you would be able to lead others as they learn to scuba dive. You can also go into rescue diving or a divemaster. The point is, if you loved the first certification you will love the rest of the courses.
#2 The risk of significantly improving your health while having fun
While there are a few things that can go wrong when you are diving, all of them are covered in your training and you would know exactly what to do if something unexpected happen. However, the benefits that are associated with scuba diving are pretty much resolved. We have identified a good number of health benefits that are associated with scuba diving.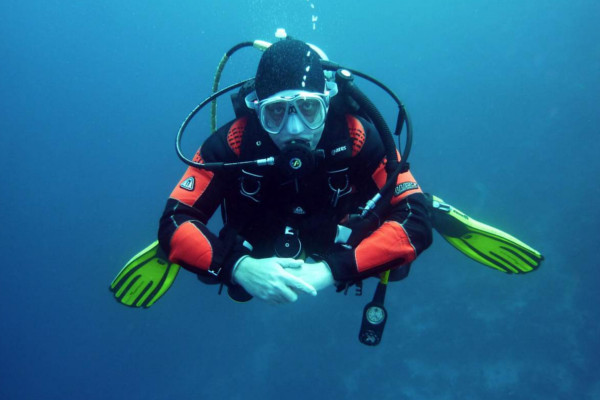 Read also: Top 5 Benefits of Scuba Diving
May interest you: Why I should become a diver?
Improved overall body flexibility and strength
Controlled breathing
Can help to reduce hypertension
Improve your overall fitness level
Being in the water has some healing properties
Get up close and personal with some of the most unique creatures
Unexpected contact with the beneficial healing powers
Since you should never dive alone, networking becomes a big part of learning
Helps to relieve the excessive stress built up in your body
#3 The risk of seeing things that billions of people in the world will never see
The undersea world is one of the most fascinating places that most people will only see from in pictures, movies, and videos. One of the primary reasons why scuba diving is such a big draw for the people who already are part of the diving community is because there is a sense of freeness to being under the water. Another thing is that wildlife will come up to you without you even knowing about it.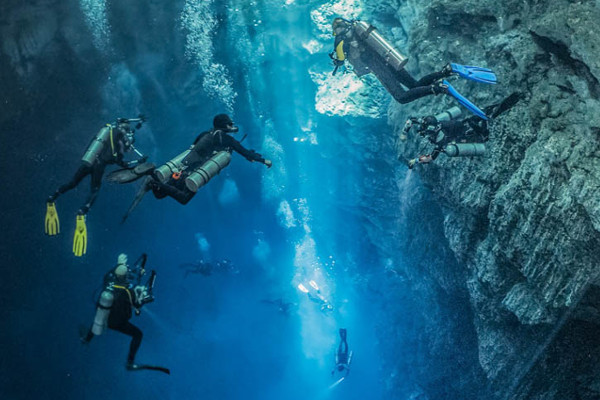 Along with all the unbelievable creatures swimming around, the undersea terrain is like no other places on earth. The most amazing must be the millions of square miles of living corals and reefs that can be found all over the world. You would be joining a relatively small community of people who have decided to learn how to scuba dive.
Remember: 6 million divers in the world. It represents 0.01% of the global population
Take the risks of practicing scuba diving !
We hope that we enlightened you about some interesting ways to think about scuba diving. We also hope that looking at it from several different angles may pique your interest in seeing what diving is all about. Just beware of the risks that we listed above.
Want to start? We would love to help you! Send us a message !