Diving certification is a very important document, as it validates that a person is adequately trained to practice diving safely under certain conditions.
Determining which is the best diving certification depends on two main factors: The focus of the organization and the interests of the diver.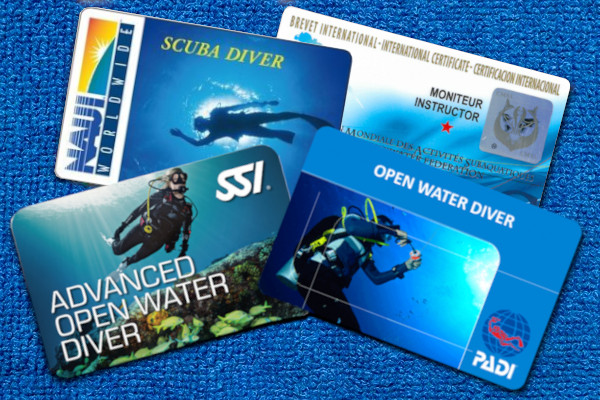 For example, if you only want to enjoy recreational diving in your country during your vacation, possibly a basic certification will be enough. However, if you are a traveler and want to explore deepest places or ship wrecks, you may need a more advanced certification.
What to see in this article?
In this article we share with you what are the types of diving certifications, who issues them(PADI, SSI, CMAS, NAUI, others ) and what you can do with them.
We will also give you some valuable tips so that you can choose the most suitable certification for you.
Importance of diving certifications
The main goal of diving certifications is to maximize safety during the practice of this activity.
The certifications establish the maximum depth conditions to which the diver can submerge as well as the equipment that he is qualified to use.
Certifications certify the diver's skill level to react appropriately in different circumstances and environments.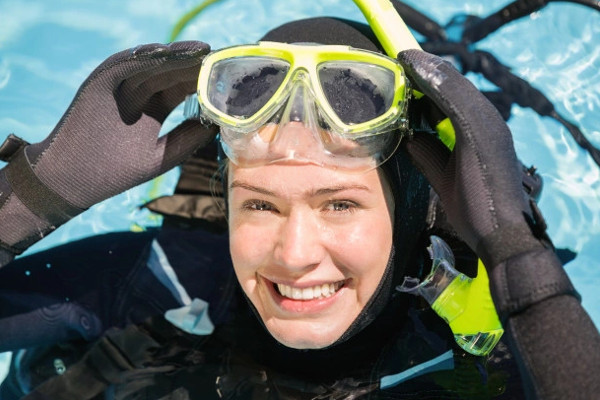 Diving organizations and certificates
Diving certifications are issued by Diving Organizations.
There are many organizations that have appropriate certification programs in place to ensure that a person can safely enjoy diving.
Some of them are the Professional Association of Diving Instructors (PADI), the World Confederation of Underwater Activities (CMAS), the International Diving School (SSI).
You can learn more about certification organizations in our article Top 7 diving organizations and certification programs in 2021.
All diving certifiers have very similar standards and are able to teach diving students the fundamental principles of this practice.
Scuba Certifications Comparative Table
Each organization has a structure of courses and certifications to teach diving to those who want to learn. Although there are differences, most certifications have equivalences between organizations.
This is positive. Since if you obtained an Open Water license with CMAS and later want to get the Advanced Open Water certification in PADI, you can apply without problem.
Below is a crossover table with basic diving certifications. This comparative chart shows the main Scuba Organizations and their certificaction programs.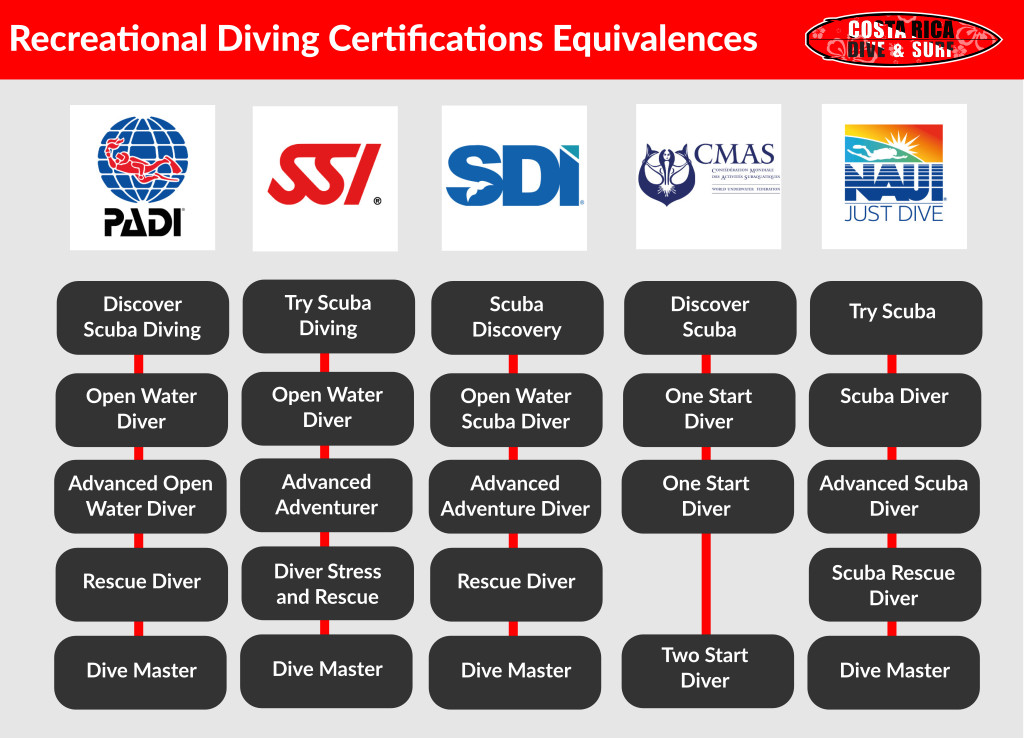 Types of scuba dive certifications
When we talk about diving certifications, we can find three main levels:
Recreational Diving Certifications
Professional Diving Certifications and
Technical Diving Certifications.
This is without considering Freediving, that also has several courses and certificates.
There are several types of scuba diving certifications. Most of the content and activities of each certification is different. However, most certifications have a similar structure.
All of them require a number of hours of classroom or virtual training and a certain amount of supervised activities in the water, which are carried out partly in the pool, where there is a more controlled environment, and partly in the sea.
These activities allow you to evaluate the knowledge and skills necessary to dive.
PADI has several levels or dive certifications. Each one of them allows the diver to carry out certain activities within the scope of diving and establishes important limitations in terms of depth.
The most common types of scuba dive certifications are:
Discover Scuba Diving
This diving course is actually not a certification, but an introduction to diving.
The cool part is that most people who start out with a Discover Scuba Diving (DSD) course end up taking the next certification. Many of them actually become experienced divers after some years.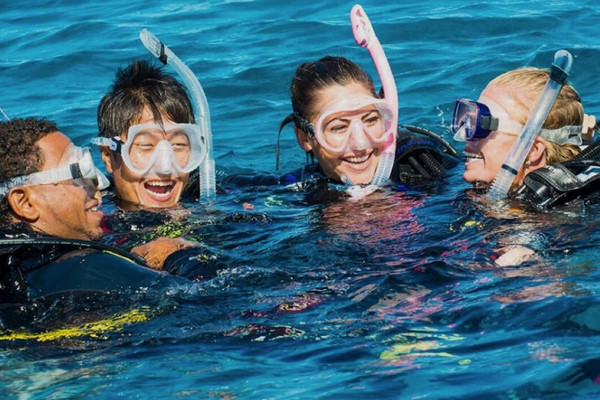 Things you can do with a discover scuba diving course:
Basically Dive to a depth of 40 feet or 12 meters supervised by a professional diver
It is important to mention that this course does not allow you to dive alone.
You can try discover scuba diving in Costa Rica. Caño Island is one of the best places to start this introductory course.
Open Water Scuba dive Certificate
This scuba course is the first PADI certification available and the door to a world of diving adventure.
During the scuba diving lessons you will learn everything you need to explore the underwater world using SCUBA autonomous equipment.
This diving license will allow you to dive deeper than a DSD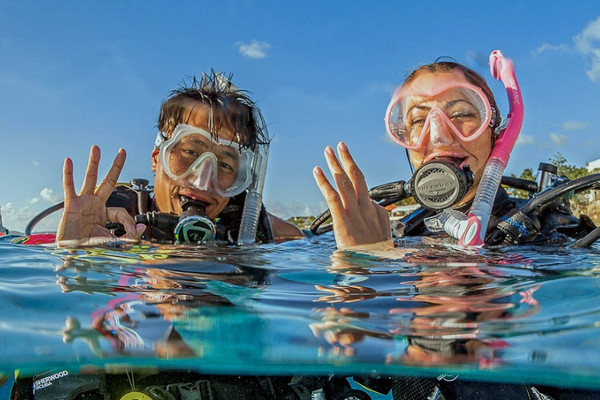 Things you can do with an Open Water Certification:
Descend up to 60 feet or 18 meters in open waters (oceans or lakes) with the assistance of an Instructor or Dive Master
Rent professional diving equipment
Take underwater photography and video lessons.
Apply for the next diving certification level.
The Open Water Diving course is divided into three parts:
The theoretical part: Which you can carry out at the dive center or you can take online through e-learning
Confined water dives: You will practice different exercises learned during the theoretical part, under the supervision of an instructor
Open Water Dives: Where you will have the opportunity to experience a complete dive in the Sea, with the supervision of an instructor or Dive Master.
Without a doubt, the Open Water course is just the beginning. It is the door to many other possibilities.
Advanced Open Water Scuba dive Certificate
The second of the scuba diving levels and the next step in the diving certifications is the Open Waters Advanced certificate.
This diving certification is issued to the applicant who passes the advanced open water diving course.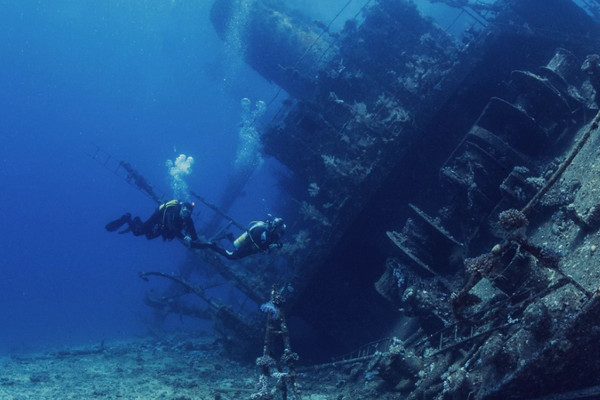 This course introduces new concepts and more valuable information to expand your knowledge. Additionally, you will develop more skills.
This scuba certification helps you build confidence and expand your diving skills through different dives.
Another benefit of the Open Water Certification is that it allows you to descend deeper, which will allow you to explore other areas of the ocean.
The course requires two mandatory dives. One for depth and another for Underwater Navigation. The other three required dives can be chosen from a list of options.
Some things you can do with an Advanced Open Water Certification:
Descend up to 100 feet or 30 meters in open waters.
Explore underwater wrecks
Practice night diving
Take underwater photography and video lessons.
Rescue Scuba dive Certification
Although it is perhaps one of the most demanding courses, it is also one of the most rewarding.
The Rescue Diver or Rescue Diver course will help you prevent and manage problems in the water and develop more confidence with your skills, in order to help others.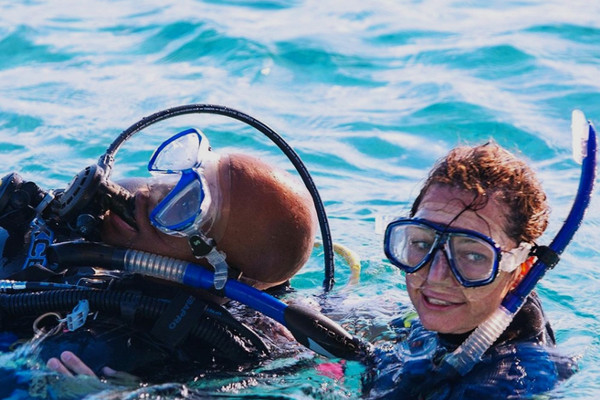 You will learn how to deal with different diving emergencies and use a variety of techniques to solve them.
Through theoretical and practical training, you will learn what to look for and how to respond to different situations. You will be able to put into practice what you have learned in different drills.
One of the requirements to participate in this course is to have Emergency First Response Primary and Secondary Care (CPR and First Aid) training within the last 24 months.
Things you can do with a Rescue Diver Certificate:
Help others during a dive.
Manage emergencies and dive equipment
Recognize and manage dive buddy stress.
Rescue divers in distress or unresponsive.
Dive Master certification
The divemaster certificate allows you to develop your leadership and take care of different diving activities.
You will develop the necessary skills to organize, direct and manage a variety of activities with a broad sense of responsibility.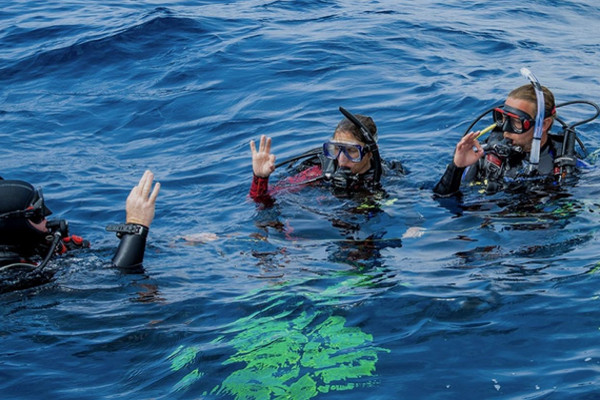 Divers can obtain this certification after obtaining the rescue diving certifications.
If you want to apply for this certificate, then you will need to have at least 50 logged dives.
Also, as a requirement, you will need at least five PADI specialty certifications.
Things you can do with a Dive Master Certification:
Organize and direct dives.
Make a map of a dive site.
Organize a search and recovery project.
Assist and guide Discover Scuba Diving programs.
The Dive Master course includes a series of specialized seminars and practices to develop the necessary skills.
In Costa Rica, you can take the PADI Dive Master course at authorized dive centers.
PADI Instructor certificate
Would you like to join a global community of professionals dedicated to scuba diving training?
If your passion is diving and you like interacting with people, you might consider becoming a PADI instructor. In this case the PADI Instructor Certificate is the one you need.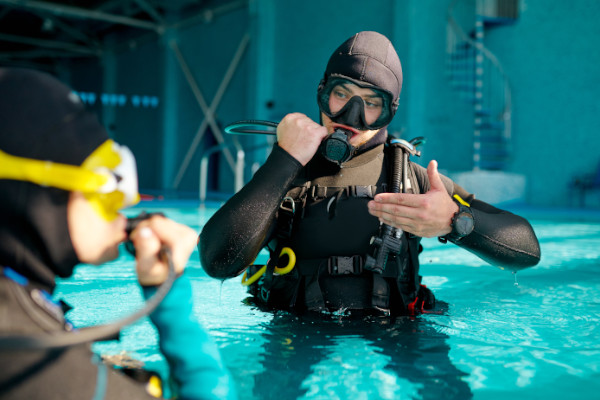 This course will enable you to teach others and introduce them to this wonderful activity. You will be able to share your love for the underwater world and train new diving skills in people.
Obtaining the PADI Dive Instructor certification takes a lot of effort and commitment, but the results are very rewarding.
You can transform other people's lives while enriching yours, by sharing about such an exciting activity.
To take this course, you must have a bunch of requirements completed, as well as a number of immersions.
Wreck Diving Certification
Wreck diving is a type of scuba certification used to explore the wreckage of ships, aircraft and man-made structures.
There are mainly three types of wreck diving: non-penetration, limited penetration and full penetration.
Things you can do with a wreck diving certification:
Explore and navigate around a shipwreck.
Map a wreck for various purposes
Perform a topographic survey
Use penetration lines.
Enter a shipwreck following all safety guidelines.
Technical diving certification
Most divers will opt for the recreational and professional levels of certification.
However, if you want to go deeper into diving, you can take a technical diving course.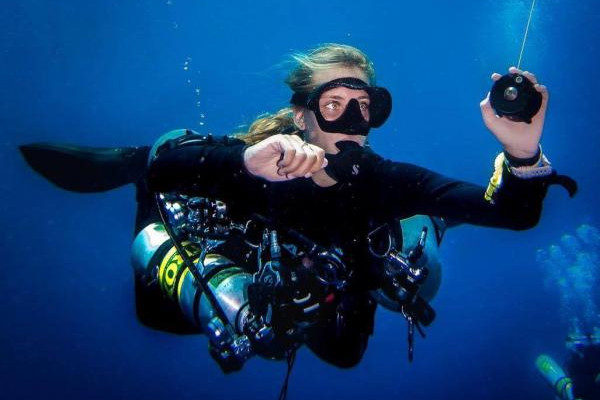 Becoming a technical diver is not an easy task. You must have obtained a series of previous certifications and had many dives, before you can start these certifications.
There are Technical diving certification agencies that can issue a technical diving certification.
These diving centers have all the necessary equipment to carry out this type of experience, following all safety guidelines.
If you want to do technical diving in Costa Rica, contact us. We will give you the necessary guidance.
Cave Diver Certification
Caverns have always caught our attention. In the world there are numerous aquatic paradises that contain caves. We find them in the sea, but also in crystal clear freshwater rivers.
The truth is that they are fascinating, but they can be very dangerous. Especially if you don't master the techniques necessary to get into them.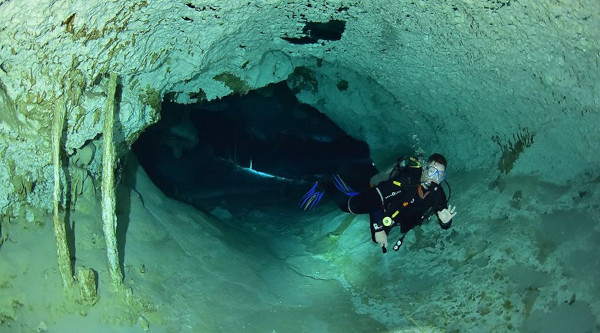 PADI has a specialized course, called Cavern Diver, in which you can learn the necessary techniques to explore caves safely.
This will allow you to expand your world of diving and discover new places safely.
To participate in this course and obtain this certification you must have PADI Advanced Open Waters and be at least 18 years old.
During the course you will make four dives focused on training for cavern diving.
You are going to learn to handle ropes, use reels and develop emergency procedures and specialized techniques for this type of diving.
Also use some special equipment, such as flashlights and redundant breathing systems. You will learn to properly plan diving with depth, distance and air management data.
Learn Scuba diving basics
Each PADI course is fascinating and opens a world of possibilities within diving.
However, it is not necessary to take all courses to enjoy diving.
If you participate in a DSD (Discover Scuba Diving Course) you can learn the basics of diving and participate in shallow experiences always in the company of a certified instructor.
An important next step in scuba diving training is the Open Water Certification, which will open the possibility of enjoying many beautiful diving spots around the world, always in the company of a diver instructor or dive master.
What is the Padi e-learning system?

E-learning is a distance learning method that in recent years has become more prevalent than ever.
Numerous areas of teaching are using this method, and Padi is also one of them.
With Padi's e-learning system, you can start your diving study in the comfort of your home or office, through an electronic platform, and finish your period of instruction in the water, with a Padi instructor.
With this innovative system it will be possible for you to complete the theoretical part of your training remotely, at your own pace and comfort, and once you have thoroughly learned all the theoretical concepts of diving, you will be able to finish your training with your instructor, in the depths aquatic.
For people who have a very tight schedule or who like the distance learning format, this is a great opportunity to earn your certification.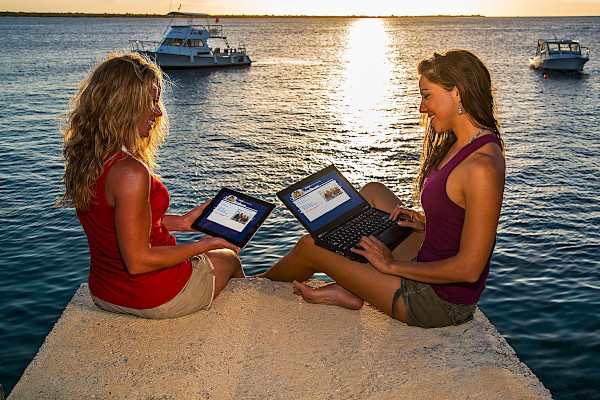 What are the courses that (PADI) currently offers in this modality?
open water diver
Advanced Open Water Diver
enriched air diver
digital underwater photographer
Diving set-up
diving theory
rescue diver
PADI Dive Master
PADI Instructor Development
So, What is the best scuba diving certification?
In short, it depends on what you want to achieve and what level you want to achieve.
If you only want to enjoy recreational diving, the open water and open water advanced certification will be the most suitable.
If you want to go to the next level and get started in professional diving, you should start with the Rescue Diver certification. Then, you could go for the dive master certificate and the entire branch of certifications offered by PADI and other organizations.
If you want to get into technical or commercial diving, then technical certifications are the most suitable. We have an article that focuses on technical diving. You can take a look to learn more about the subject.
The point is, it doesn't matter what is your final goal, the path at the beginning is similar. So you should start with the most basic certifications first.
Can you dive with no certification?
Diving without a certification is not illegal, but it is highly risky!
In fact, no reputable dive center would allow to dive without first being certified.
Not that diving in the sea is too difficult. Rather, diving requires a series of specific knowledge and techniques, which you will learn during the course.
Having a certification is crucial when participating in a dive tour, purchasing equipment, and selecting air types.
If you have the proper certification, you can even work as a professional in a dive shop.
If you want to try scuba diving without committing to a longer certification course or if you just want to experience scuba diving on your vacations, this may be a good option.
Do you want to get certified? Contact us!
If you are planning to visit Costa Rica or you live here and want to take any of the certifications with us, send us a message.
In Costa Rica Dive and Surf we have almost all diving certifications available. Scuba Diving Lessons are offered at a theoretical and practical level.
There is also the possibility that the student takes the theoretical courses online in advance, to make better use of the time during their vacations.
We are sure that this will be an unforgettable experience for you.