What is Discover Scuba diving course?
Discover the underwater world as you have never before with the Discover Scuba Diving course. Scuba diving is a way of underwater diving where the diver uses a self-contained underwater breathing apparatus (scuba) that enables the diver to breathe underwater. Hence making the underwater stay longer. Thrilling? So if you ever get a chance to learn scuba diving just take the opportunity.
The Discover Scuba Diving course is an exciting and thrilling, pool based introduction to scuba diving. The sensation of lightness, the colors and the shapes make diving the world's oceans and coral reefs a heavenly fantastic experience.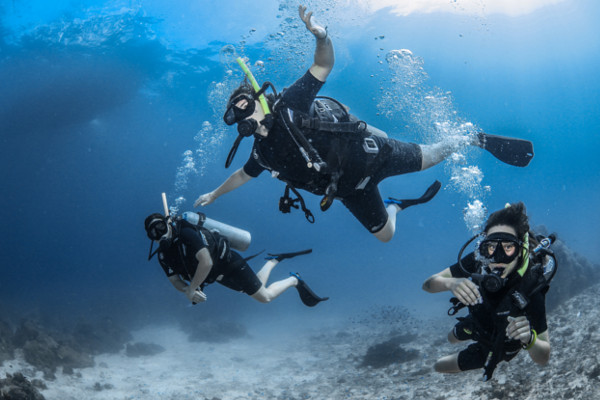 May interest you: PADI Scuba Diving Courses in Costa Rica
If you really want to step into scuba diving but think you aren't quite set to take the dive into a certification course, Discover Scuba Diving course is for you. Though it is not a scuba certification course, Discover Scuba Diving course is a remarkable and easy-breezy start to what it feels like exploring the underwater world. It will give you the facility to build up your confidence before you jump for a full course. In a typical DSD program, a qualified PADI professional gives you a short but detailed briefing on the effects of water pressure, how to communicate underwater, how your equipment works, and how to enjoy diving safely.
Why Scuba?
What's a life without a little adventure? sounds right? And if you think about scuba diving, underwater is a great place to experience some of the best adventures of your life. Had a hectic week? Give scuba a try at weekend near your home or at any diving destination.
There are 4 E's of PADI', let's have a look at them. At first there we have Education; acquire new skills. Then second E we got is is Experience; feeling something different and sensational and sharing it with others. The third E we have is Equipment; understanding how to use dive equipment and rely on it. Lastly, but notably we have Environment; learning about a whole new world, experience it and explore it.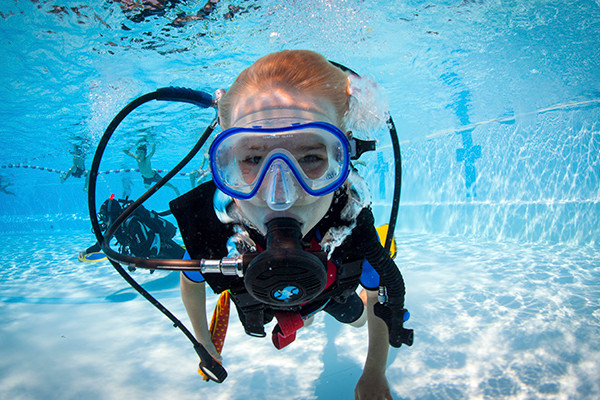 May Interest you: Top 5 Benefits of Scuba Diving
Read also: 3 Risks of practicing scuba diving that you may don't know
Diving offers us countless prospects for education. First all we need to do is to face our fears, learn new expertise and later we continue to enhance our learnings and reach new boundaries. All the while getting know about ourselves and a whole new world we hardly acknowledged existed before.
You need not a reason to go out for diving. But still in order to make you realize what it feels like to scuba drive, here are few reasons you really should give it a try.
Exploring parts of a whole new world.
Learning a new skill
An ultimate adventure like never before
Practice weightlessness
Revive the massive volume of history that is present beneath the sea
Learn the non-verbal communication skills as communication underwater is done without speaking
Escape technology
Where you can take the course?
The PADI Discover Scuba Diving course is a short try-diving experience for adults and children aged 10 years and older. Getting a chance to learn from the professionals, you will get trained for all you need to set your first dive as a beginner.
In Costa Rica you can also take this course from Costa Rica Dive and Surf, a dive center located in Uvita, Bahía Ballena. The Discover Scuba Diving Tour on Caño Island is waiting for you.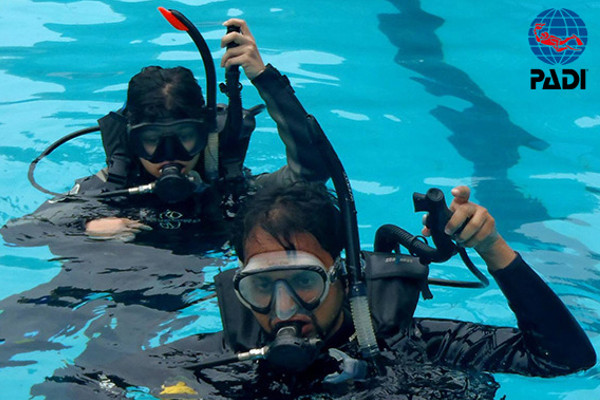 Check: Caño Island Discover Scuba Diving Tour
Read also: Marino Ballena Discover Scuba Diving Tour
These courses are simple, pool based introduction to scuba diving followed by an adventure trip consisting of open water dives and other thrilling activities. If you would like to experience the beauty of diving in the tropical waters of Costa Rica, without having to commit to a certification, the "Discover Scuba" diving tour is perfect for you. The 'DSD' is usually a one-day or half-day activity, so it's a great option if you've been thinking about trying SCUBA for a while but don't have much time while you're on holiday.
What will you learn?
Think of this course as a great opportunity to explore your diving skills. By taking this course you will be able to:
Learn the basic safety guidelines and skills needed to dive under the direct supervision of a PADI Professional
Have fun swimming and exploring.
Learn key skills that you will be useful for scuba diving.
Find out what it feels like to breathe underwater.
Learn how to use the scuba equipment for diving and how easy it is to move around underwater with your gear.
Restriction-free movement underwater
Experience marine life at such a close sight
Learn about becoming a certified diver through the PADI Open Water Diver course.
What are the Basic Requirements for the Discover Scuba Diving course?
Minimum Age limit is 10 years old
Children 10 and 11 years old together with their parents should read "Young Diving; Responsibilities and risks "before starting the training.
Children under 18 must have the PADI release form signed by a parent or guardian before starting the training.
No previous experience is required but good physical health is mandatory
How will I do Scuba?
There will total two sessions.
The first session is a 'confined water' practice, in a swimming pool or calm pool-like area, where you'll get to grips with breathing through your regulator and swimming efficiently in your gear. You'll also be shown a few simple skills from the full Open Water course.
When you're ready for more, the second dive is an 'open water dive', which means your PADI professional can take you to an easy, shallow dive site in the open ocean – this is what it's all about, after all !
You can find more information about the PADI certification here
Take the challenge and go for Discover Scuba Diving course
So there you have many reasons that make scuba diving inspiring, relaxing, fun and most important good for you. Spending time underwater, experiencing marine life so closely can be a fascinating experience of your life. When done right scuba can be good for you. And who better than us to help you make your each and every dive worth remembering? If you are really an underwater person. Why not take this Diving course to fulfil your immense desire to do something out of the box.
Next step?: Letting yourself breathe underwater is actually thrilling, so don't miss a chance to do so. Contact your local PADI Dive Center or Resort to enroll in a Discover Scuba Diving course and get a Discover Scuba Diving Participant Guide. If you are on vacations in Costa Rica, come to our dive center! or contact us! We are at only 2 hours from the capital city.