People choose to go scuba diving for a number of reasons including recreational and professional.
Either way, there are many different benefits of Scuba Diving that can come from taking up it.
Below we came up with five really good benefits that can come from participating in scuba diving.
Benefits of Scuba Diving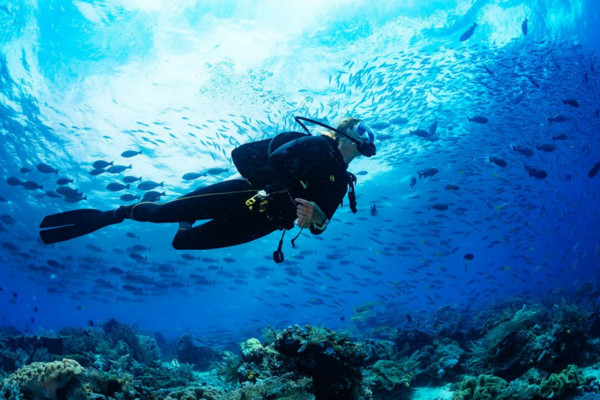 #1 Diving is a good exercise
Scuba diving is a complete exercise, therefore it greatly favors health.
The water has more resistance than air. The underwater movements required in order to remain submerged and moving through the water provides most of the muscles in the body a complete workout.
Your muscles get stronger!
Additionally, diving helps you improve your breathing.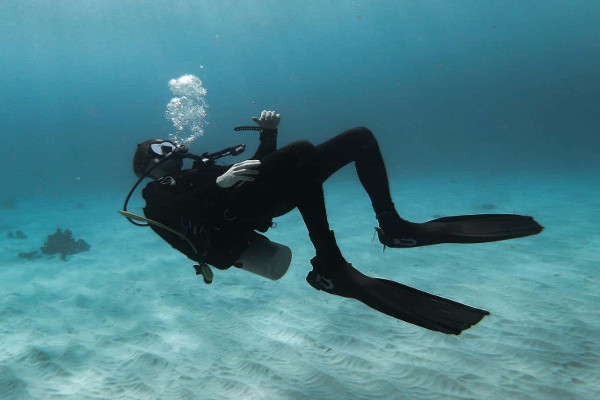 #2 Reduces stress
There is nothing more relaxing like being under the waves and seeing the most amazing sights on the planet.
It is often compared to meditation when you can literally hear your breathing as you leisurely move around the water.
The underwater world is like no place on dry land and the sights are truly breath-taking.
The tranquillity you will feel is exactly what the doctor ordered for those dealing with the daily stress of work.
#3 Exploring a part of our world rarely seen
The earth surface is made up of more than 70% water. The oceans of the world contain most of it.
The majority of the oceans remain virtually unexplored by humans. The appeal of scuba diving to most comes from the ability to discover things that very few people will ever see in their lifetime.
Whether you choose the open ocean, a freshwater lake or saltwater sea, you ware bound to find something new every time you get into the water.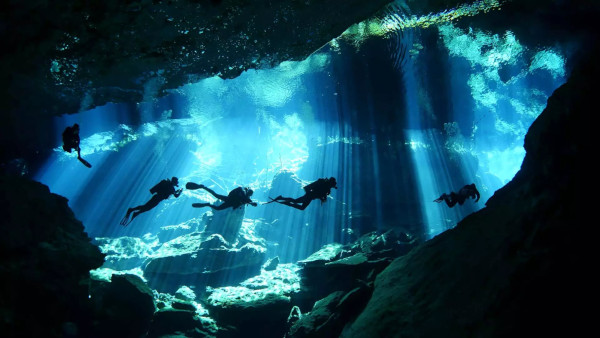 Read more about exploring around the world
#4 Do something out of the ordinary
Scuba diving is not the most common form of entertainment, but if you are the adventurous type it might just be right up your alley.
While hiking and biking around town are the most common forms of transportation on dry land, scuba diving is the most common way to get around under or in the water.
You can be sure that you will always find something absolutely new everytime you go into the water.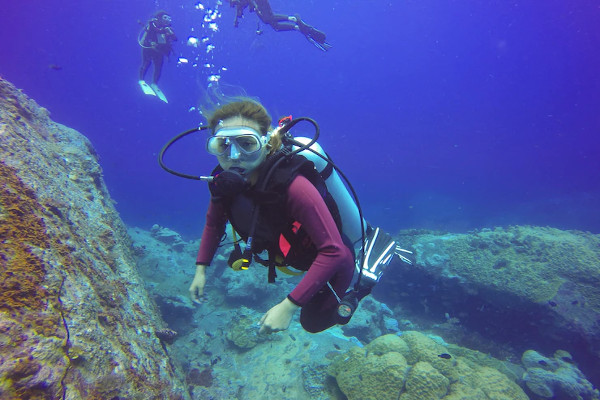 #5 Discover an adventure of a lifetime
There is something special about the scuba diving community and the diving organization PADI.
There are millions of stories to be told about the great times being had by people all over the world.
If you are the adventurous type, you really need to check it out for yourself and see why so many people enjoy it so much.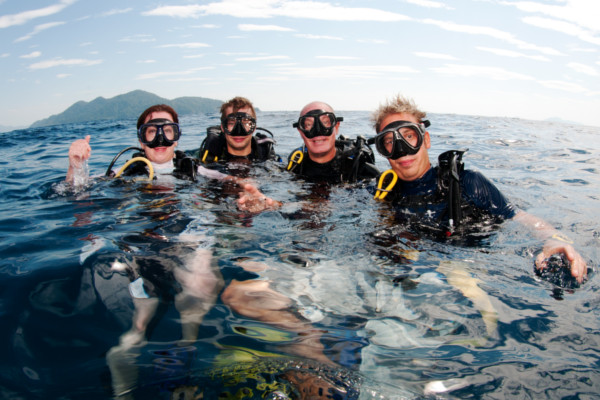 ¿ Would you like to try Scuba Diving ?
Maybe you are already a certified diver looking for new places or someone interested in the benefits of a new sport.
At Costa Rica Dive and Surf we have an opportunity for you.
We would like you to experience the best of scuba diving by joining one of our amazing tours. Please send us a message or write us in Whatsapp. We will love to talk with you.