Many people pay little attention to their dive equipment until something goes wrong with it and they simply replace it with whatever they can find at the local dive shop. That can be said about pieces of dive gear. However, there is one thing that does not fit into this scenario; the dive computer. The Galileo Hud Dive Computer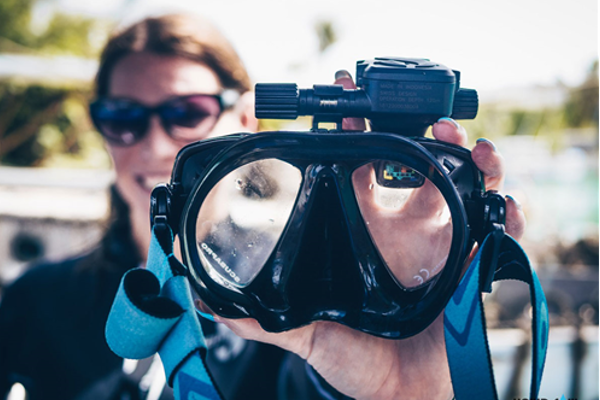 The Galileo Hud is a new piece of hi-tech equipment that is not your ordinary dive computer. This equipment is an innovative mask-mounted, hands-free dive computer. It is designed to give you more freedom and keep you fully immersed in your dive.
Scubapro Galileo Hud Dive Computer
The dive computer is an extremely important piece of equipment for a diver to wear. Unfortunately, not much has changed when it comes to how they are worn and operate. In order for them to be effective, most dive computers are big, bulky, and are strapped to your wrist. This is because you need to be able to easily operate the controls and view the display. The downside to the way most traditional dive computers are worn is that both of your hands are tied up in order to operate it.
Enter the Galileo Hud Dive Computer from Scubapro, you will no longer have worry about having your hands tied up thanks to its hands-free operation. This new wearable computer technology puts all of the important dive data up close and personal. No longer will you need to push any buttons in order to see the information. Instead, all you need to do is flip down the eyepiece over your dive mask.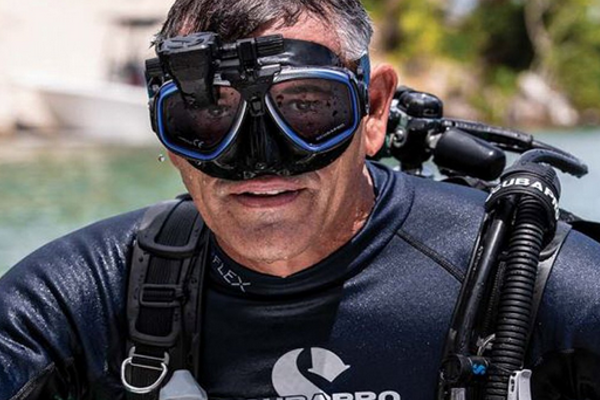 While the color OLED screen maybe miniature and the size of your thumbnail, thanks to the built-in near optic technology it gives the impression that you are seeing a screen the size of a typical laptop screen. The positioning of the computer makes it where you can still see your surroundings and easily switch back to the information being displayed.
Important details of Scubapro Galileo Hud Dive Computer
The Galileo Hud Dive Computer is in the air-integrated classification of dive computers. It features many of today's hi-tech innovations; Bluetooth connectivity, surface GPS, powerful rechargeable battery, and programmable algorithms. It also has a three-axis compass that allows you to keep swimming in the right. This will help you keep bearings while under the water.
How to choose the best scuba diving mask
The body of the Galileo Hud computer is made of ultralight and yet very durable material. It is extremely lightweight ! It is so light you will barely be able to tell that it is attached to your dive mask under the water. Another important aspect of this type of dive computer is that it is designed specifically for making it possible for you to be able to track the many very important bits of data even if the water conditions are less than ideal. Unlike having your dive computer attached to your wrist and not being able to see the display due to murky water, having the eyepiece right up against your mask eliminates that problem.
Selecting a good computer
No one will dispute the importance of having a quality diving computer. When it comes to selecting the right one for you, it is a very good idea to do plenty of research into all of the options out there so that you can make a logical decision for yourself. For the reasons mentioned, seems like you cannot go wrong if you look into the Scubapro Galileo Hud Dive Computer.