¡Exploring the Depths!Dive into the World of Underwater Photography with the Top 10 Cameras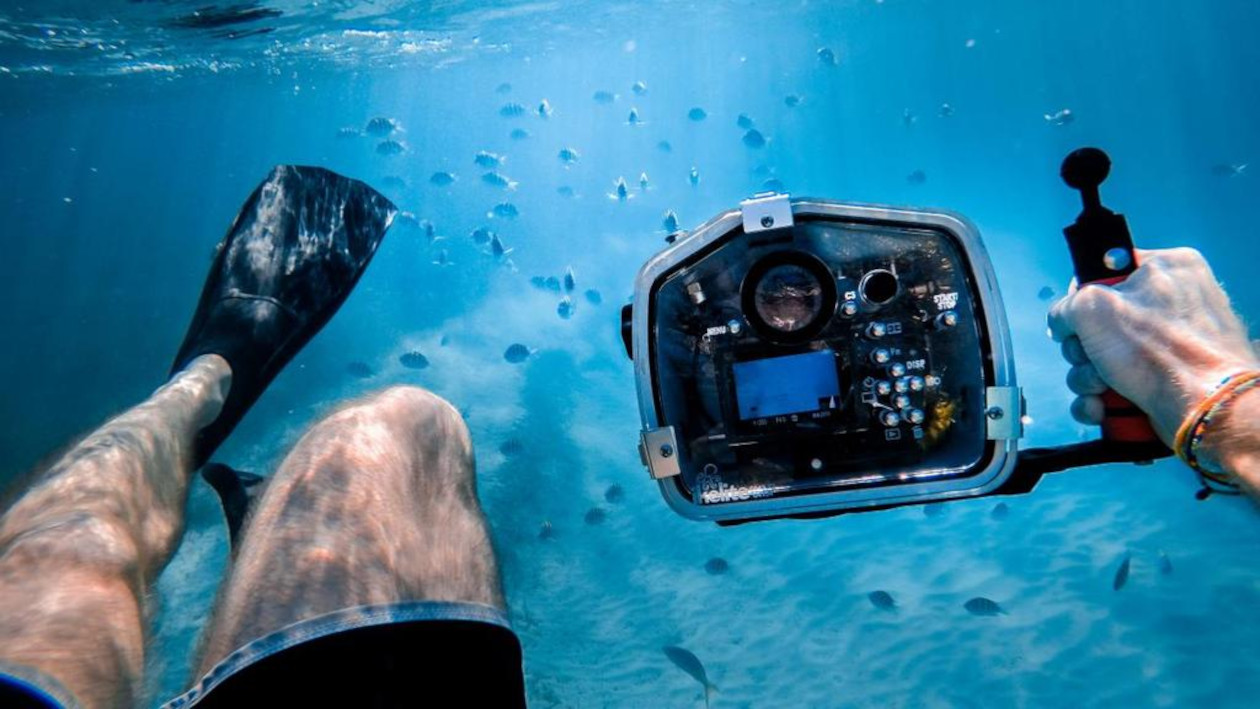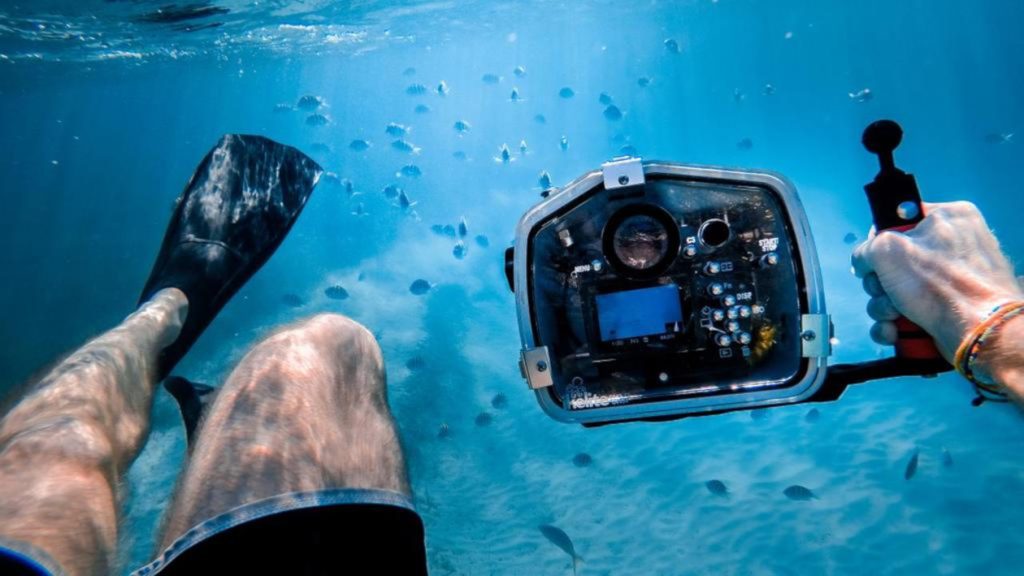 Diving enthusiasts and underwater explorers know that beneath the ocean's surface lies a world of unparalleled beauty. From vibrant coral reefs to majestic sea creatures, the wonders of the deep sea are a sight to behold.
For those passionate about capturing these mesmerizing moments, having the right underwater camera is paramount. With technology continuously evolving, there's a diverse range of options catering to every photographer's need. Here, we delve into the depths of underwater photography and present the ten best underwater cameras that promise to elevate your diving experience to new heights.
1. GoPro HERO12 Black – Waterproof Action Camera with 5.3K60 Ultra HD Video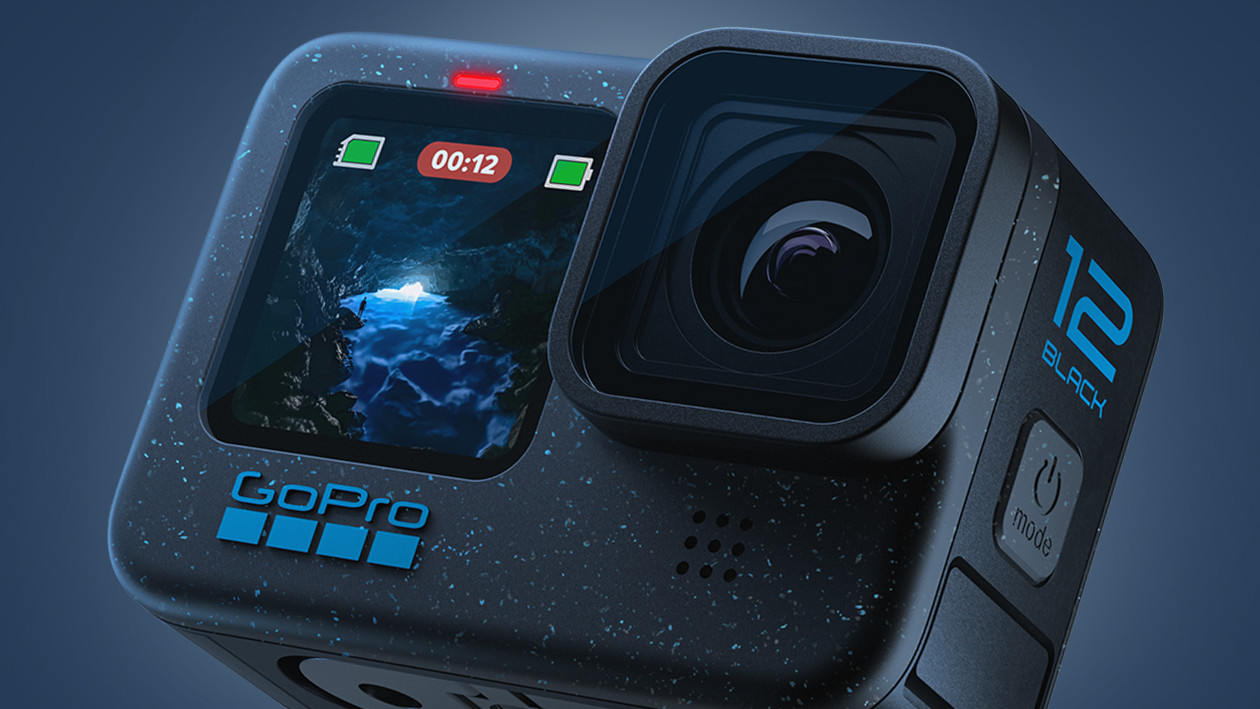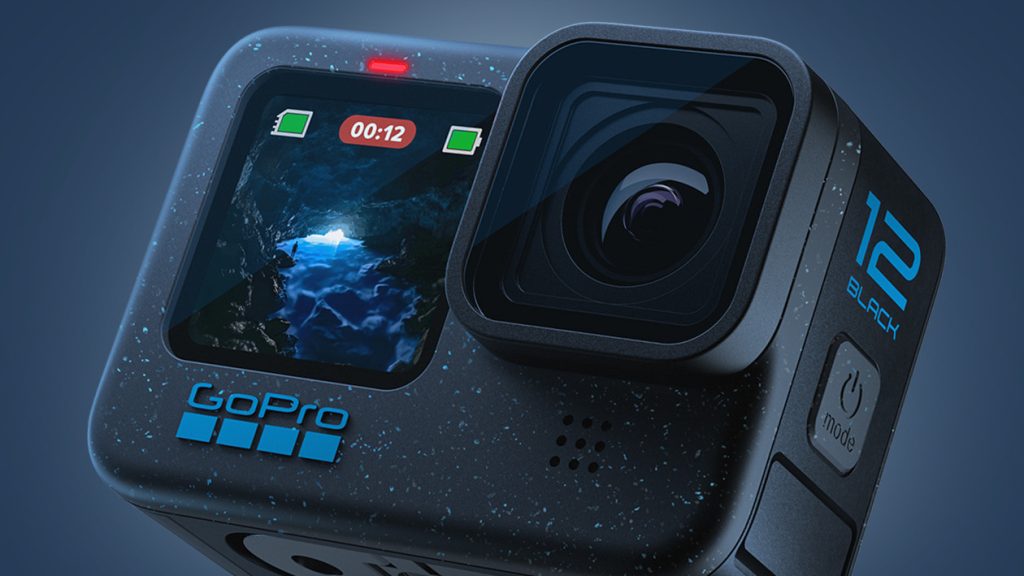 In September 2023, GoPro unveiled the Hero 12 Black, a revolutionary action camera packed with innovative features and improvements. Priced at $399.99, this advanced device offers substantial upgrades over its predecessor, the Hero 11.
Enhanced Performance and Battery Life
One of the standout features of the Hero 12 Black is its significantly improved battery life, lasting twice as long as the Hero 11. This enhancement ensures users can capture more moments on a single charge, making it an ideal choice for extended adventures and professional use.
Smoother Footage in Any Condition
GoPro has implemented enhanced video stabilization, ensuring that users can capture smoother and more detailed footage, even in challenging environments. The camera's improved stability and video quality make it a reliable choice for action enthusiasts and content creators alike.
Innovative Content Creation Tools
The Hero 12 Black introduces new content creation tools, including vertical capture functionality. This feature allows users to record vertical-frame videos, catering to the needs of social media platforms like TikTok and Instagram Reels. For influencers and amateurs, this addition significantly enhances the camera's versatility.
Professional Features for Versatile Applications
GoPro has not only focused on amateur users but also catered to professionals. The Hero 12 Black comes with timecode encoding and Bluetooth audio device synchronization, elevating its capabilities for various professional applications. These features make it a valuable tool for filmmakers, vloggers, and other content creators working in diverse environments.
GPS Data Omission for Improved Performance
To address previous issues of overheating and short battery life in the Hero 11, GoPro made the strategic decision to omit GPS data support in the Hero 12 Black. While this may affect users relying on GPS data for specific activities, for the majority, this omission is compensated by the significantly improved battery life and overall performance.
Is it Worth the Upgrade?
For users who recently invested in the Hero 11, upgrading might not be essential unless they specifically require the new features. However, for those using older GoPro models or relying on their GoPro for professional use, the Hero 12 Black is a significant and worthwhile upgrade. Its enhanced battery life, advanced content creation tools, and improved performance solidify its position as a leader in the action camera market, reaffirming GoPro's commitment to innovation.
2. Canon PowerShot G7 X Mark III: Compact Elegance for Underwater Excellence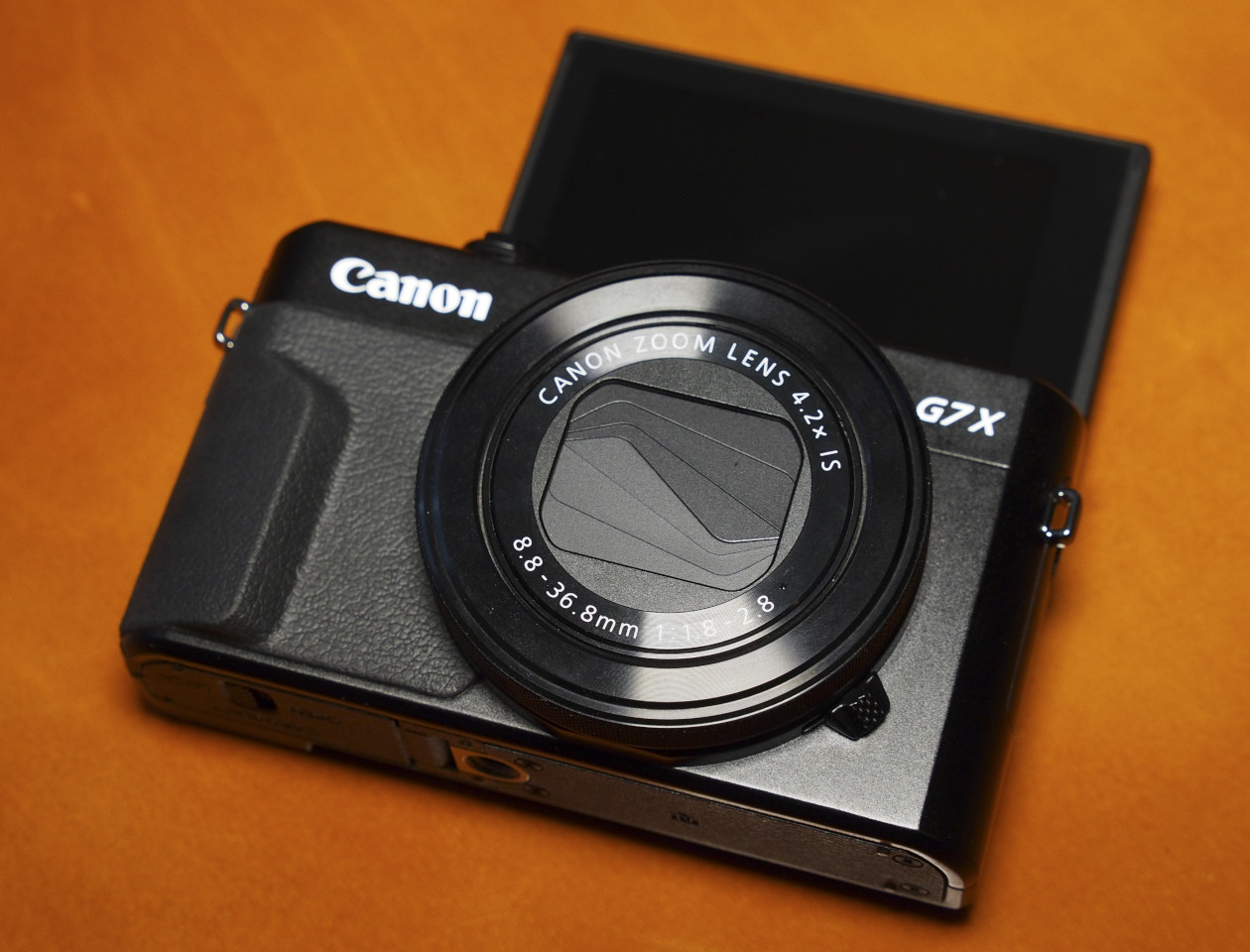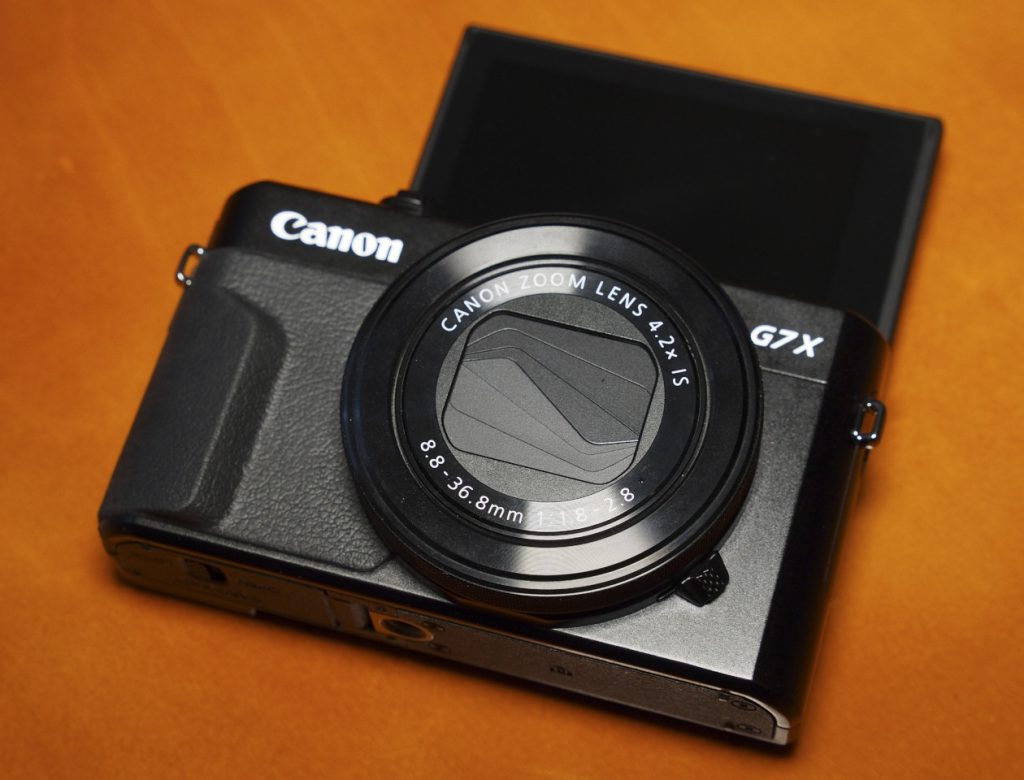 The Canon PowerShot G7 X Mark III is a top choice for underwater photography enthusiasts. With its 20.1-megapixel sensor, this compact camera captures stunningly detailed photos. It's not just about photos – it also records brilliant 4K videos, bringing your underwater adventures to life in vivid detail.
One of its standout features is its swift autofocus, ensuring that you never miss a moment, no matter how fast the action unfolds underwater. The camera's sleek design is not just stylish; it's also practical. Its ergonomic build makes it easy to handle underwater, allowing you to focus on capturing the beauty of marine life without struggling with the camera controls.
Whether you're snorkeling, diving, or exploring coral reefs, the PowerShot G7 X Mark III is your perfect companion. Its underwater excellence lies not only in its technical capabilities but also in its user-friendly design, making it accessible for both beginners and experienced photographers.
3. Sony RX100 VII: Unleashing Creativity in a Compact Frame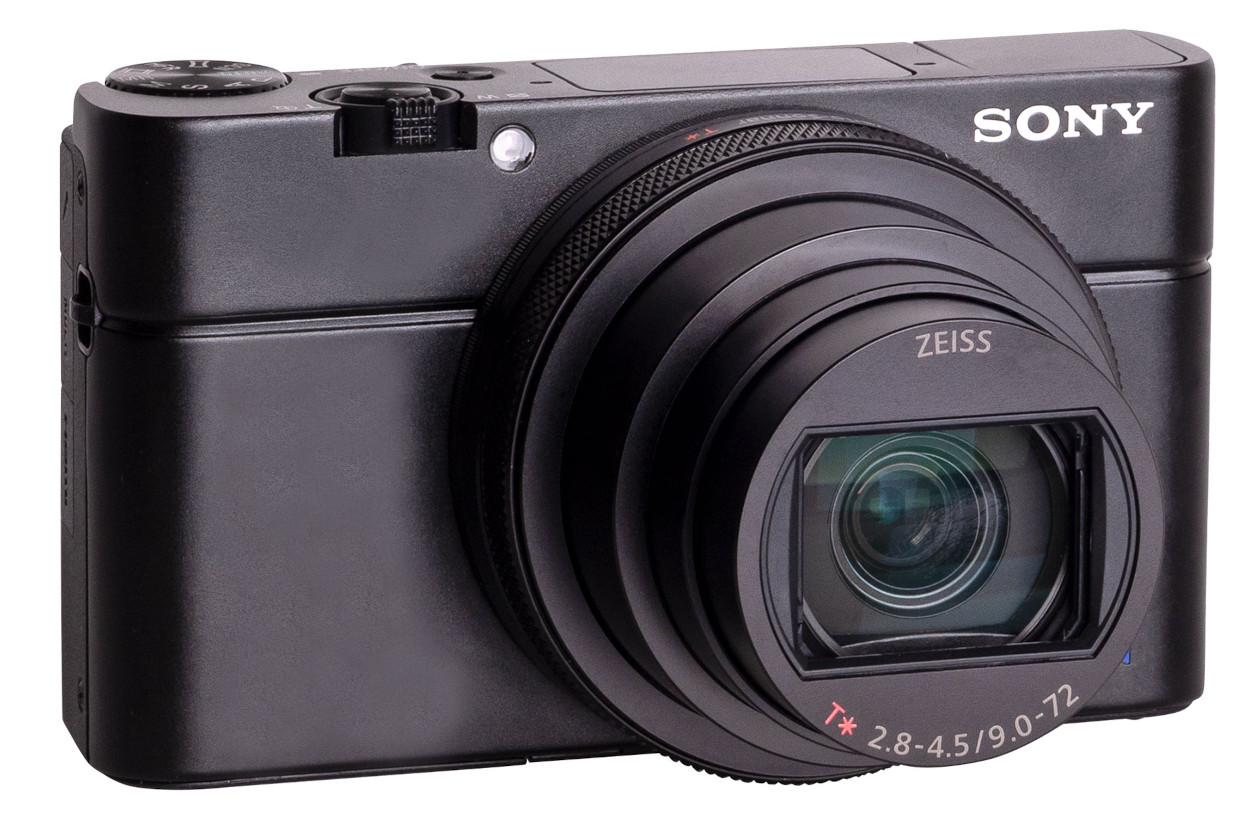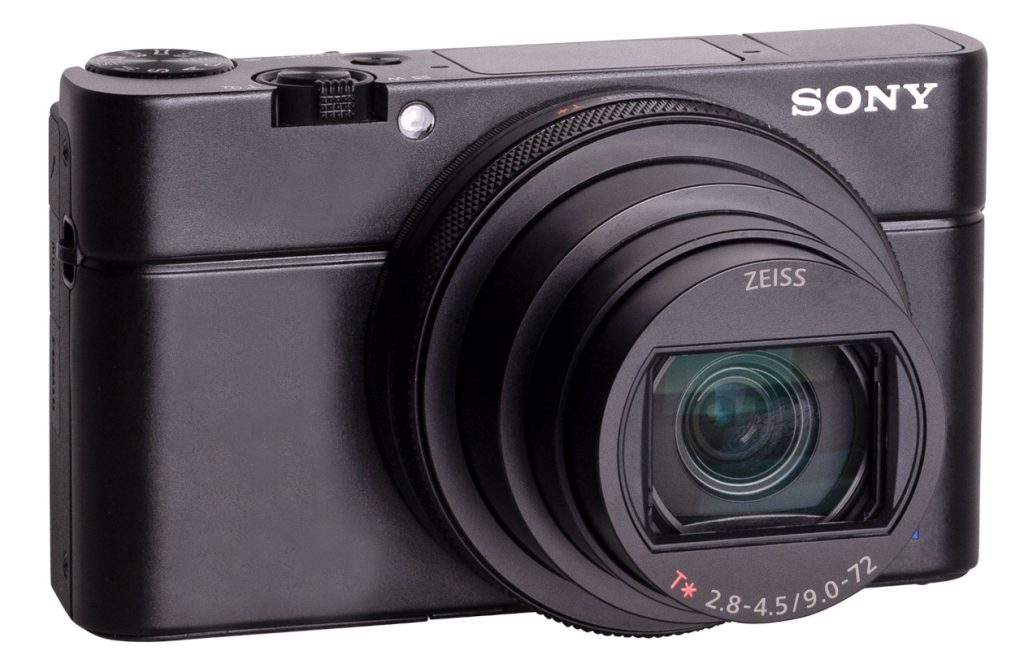 he Sony RX100 VII is a true marvel in the world of compact cameras, especially for underwater photography enthusiasts. Despite its small size, this camera is a giant when it comes to performance. Its 1-inch sensor is larger than most compact cameras, capturing more light and detail, resulting in stunningly sharp and vibrant images even in the challenging underwater environment.
When it comes to videos, the RX100 VII is a game-changer. It records in mesmerizing 4K resolution, ensuring your underwater footage is not just clear but also incredibly lifelike. Whether you're capturing colorful coral reefs or the graceful movements of marine life, this camera ensures your videos are of professional quality.
One of its standout features is the impressive autofocus system. It locks onto subjects swiftly and accurately, making sure your underwater shots are crisp and well-focused, even in fast-moving underwater scenes. This feature is particularly beneficial when photographing elusive sea creatures or capturing the rapid movements of schools of fish.
The RX100 VII's portability is another significant advantage. Its compact size allows you to maneuver easily underwater, capturing shots from unique angles without being weighed down by heavy equipment.
}This portability, combined with its advanced features, makes it a preferred choice for underwater photographers who want both convenience and top-notch performance.
4. Olympus Tough TG-6: Conquer the Depths with Confidence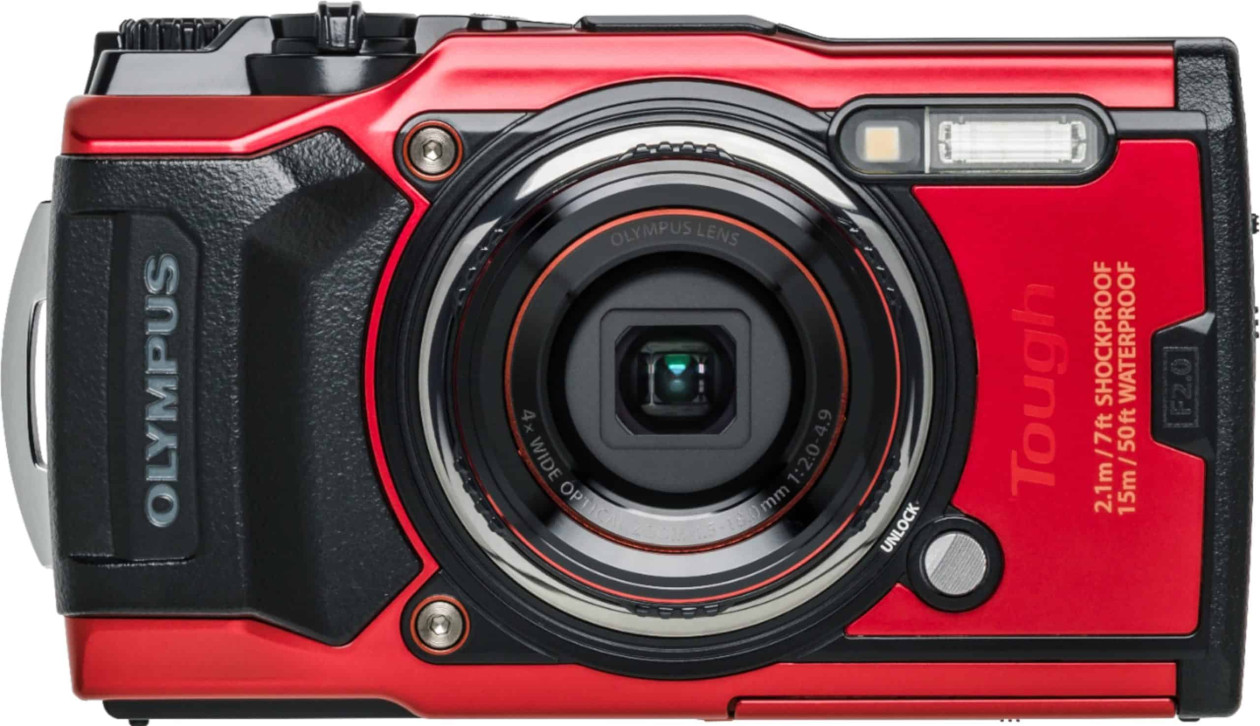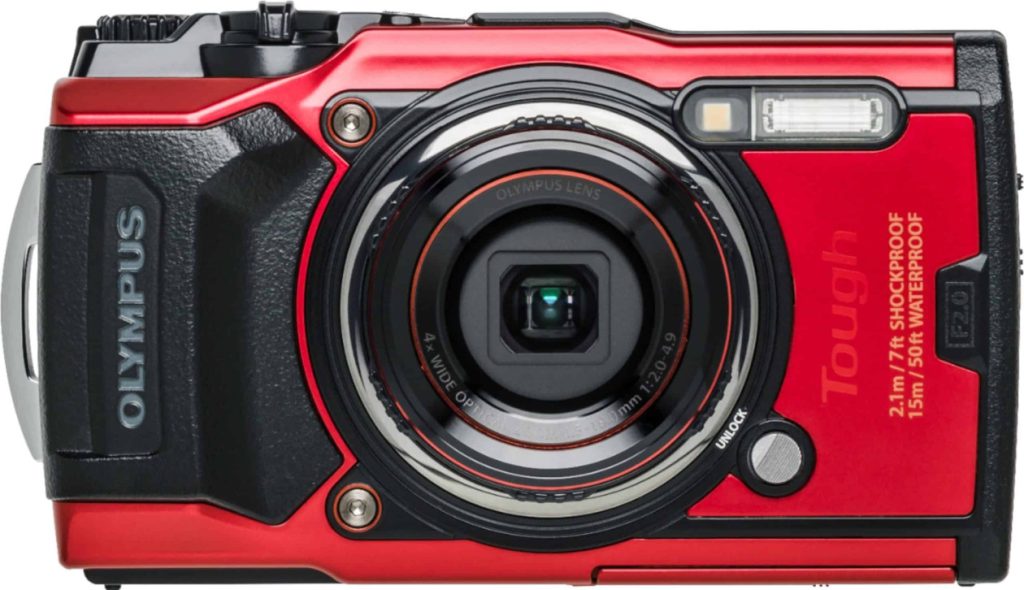 Designed for adventurers, the Olympus Tough TG-6 is a rugged and reliable companion for underwater explorations. Waterproof, shockproof, crushproof, and freezeproof, this camera is built to withstand the harshest conditions. With specialized underwater shooting modes and 4K video capabilities, it ensures you capture the magic of the ocean effortlessly.
5. Nikon COOLPIX W300: Dive Deep into Creativity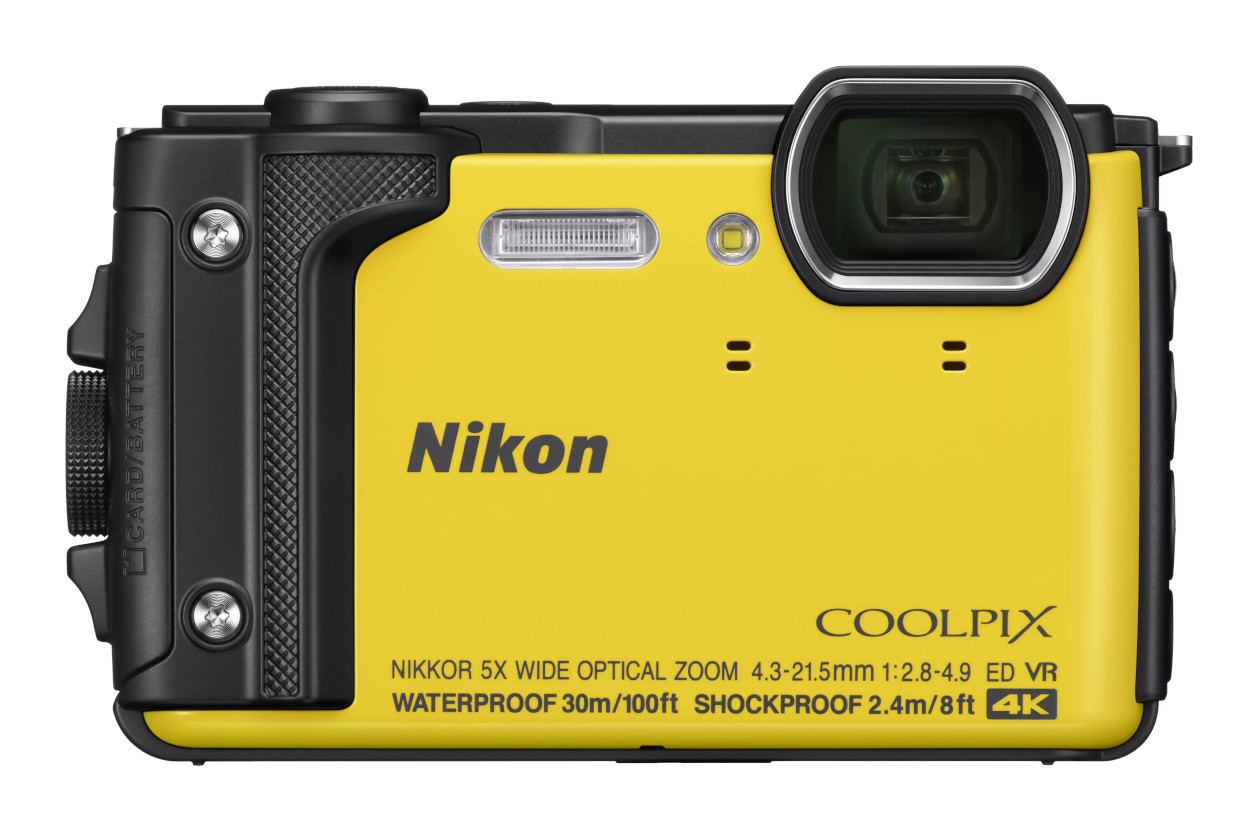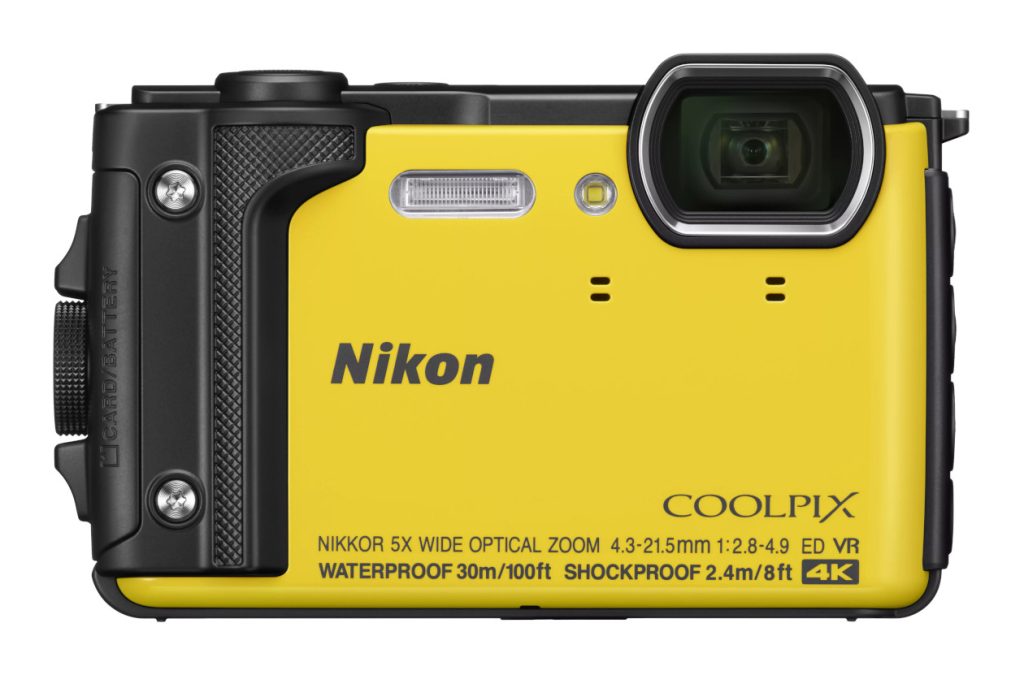 Nikon's COOLPIX W300 stands out as a robust and reliable choice for adventurers, especially those who love underwater exploration. Sporting a 16-megapixel sensor, this rugged compact camera captures vivid and detailed images even in challenging underwater conditions. The inclusion of 4K UHD video recording capability ensures that your underwater videos are not just high-resolution but also incredibly clear and lifelike.
One of its standout features is the built-in GPS, allowing you to geotag your photos and videos. This means you can track and share your exact location, adding a fascinating layer of information to your underwater adventures.
Whether you're exploring a hidden reef or diving into a mysterious underwater cave, you can document your location with precision.
The COOLPIX W300's waterproof feature is a game-changer for divers. With the ability to withstand depths of up to 100 feet, it opens the door to deep-sea adventures that were previously inaccessible to most cameras. This makes it an ideal companion for scuba divers, allowing them to capture the mesmerizing beauty of the ocean's depths with confidence.
6. Fujifilm FinePix XP140: Budget-Friendly Brilliance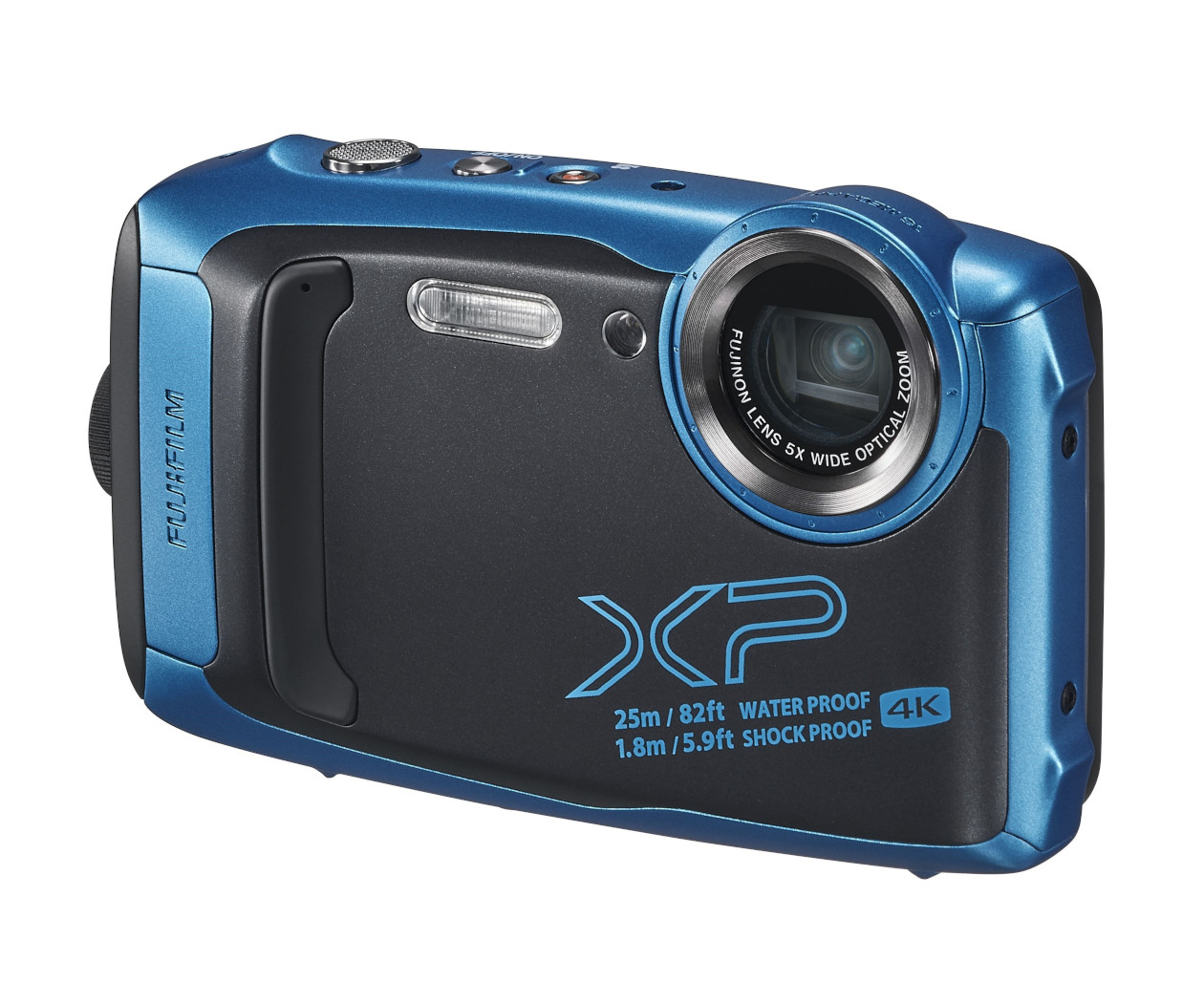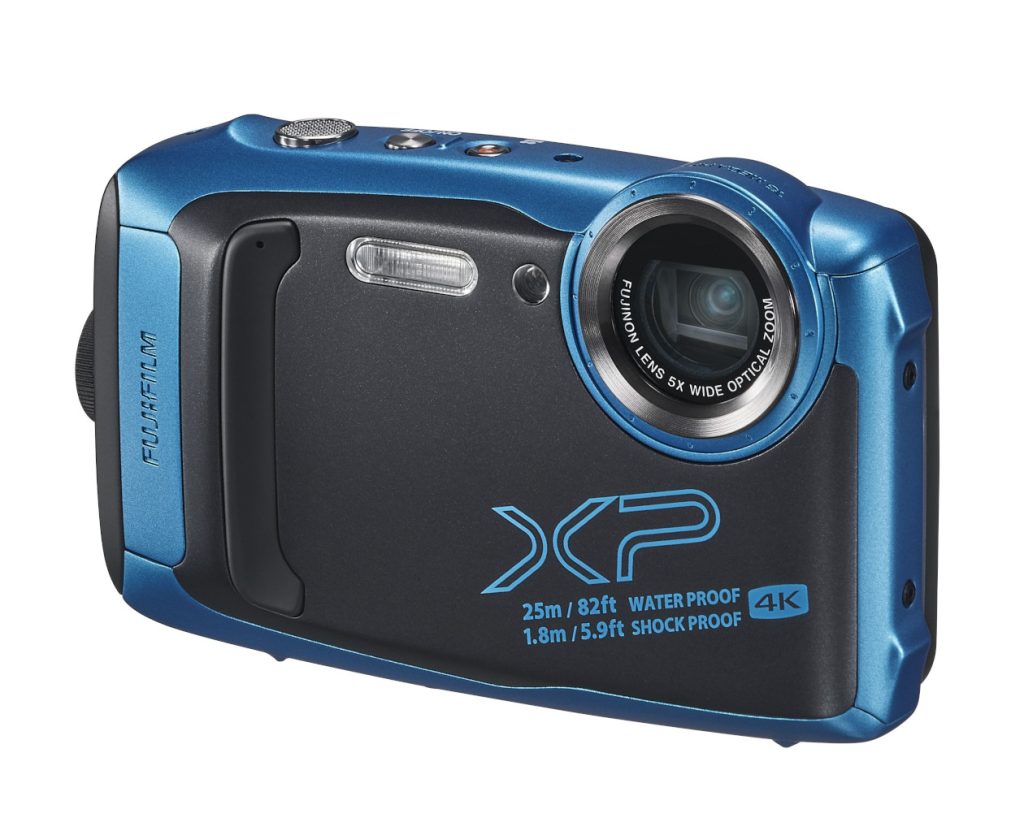 Fujifilm's FinePix XP140 offers a budget-friendly option without compromising on features. Waterproof, shockproof, and freeze-proof, this camera is designed to endure challenging environments.
With 4K burst shooting, wireless connectivity, and a variety of shooting modes, it empowers divers to capture stunning underwater memories without breaking the bank.
7. SeaLife DC2000: Dive Deeper, Capture Clearer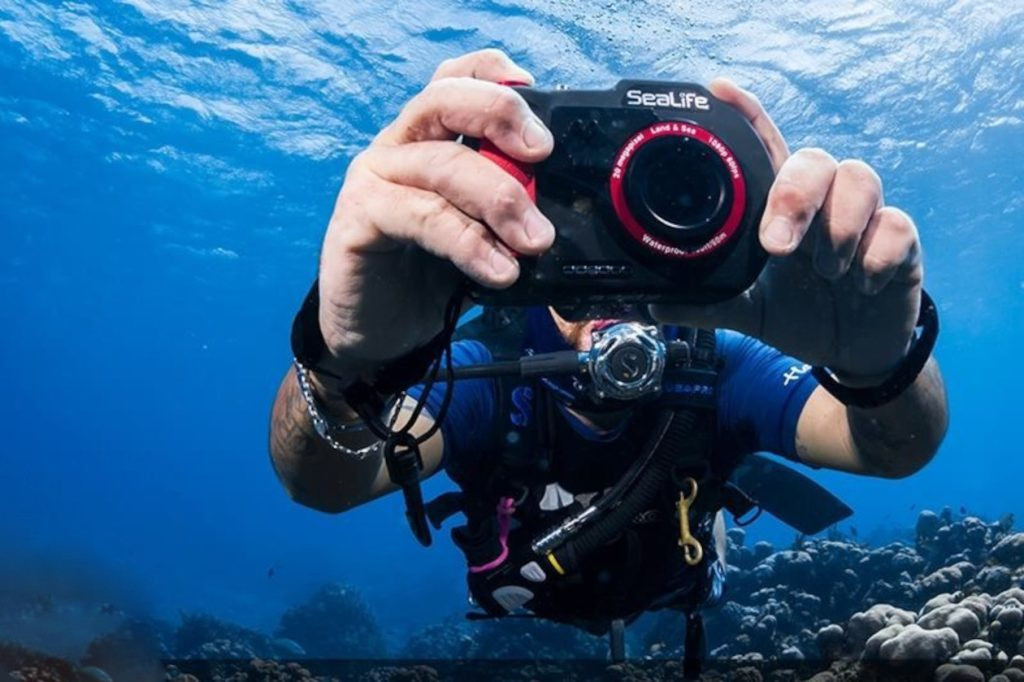 SeaLife specializes in underwater cameras, and the DC2000 is a testament to their expertise.
Featuring a large 1-inch Sony sensor, full manual controls, and RAW shooting capabilities, this camera ensures high-quality images even in the most demanding underwater conditions. Its durable build and advanced features make it a favorite among serious underwater enthusiasts.
8. Paralenz Vaquita: Dive with Precision and Passion
Designed exclusively for divers, the Paralenz Vaquita is a compact action camera that excels in underwater environments.
With impressive 4K video capabilities and unique features like depth and temperature recording, it caters to the needs of passionate underwater photographers. Its robust build and specialized functions make it an invaluable companion for those exploring the depths of the ocean.
9. Panasonic Lumix LX10: Compact Powerhouse for Underwater Marvels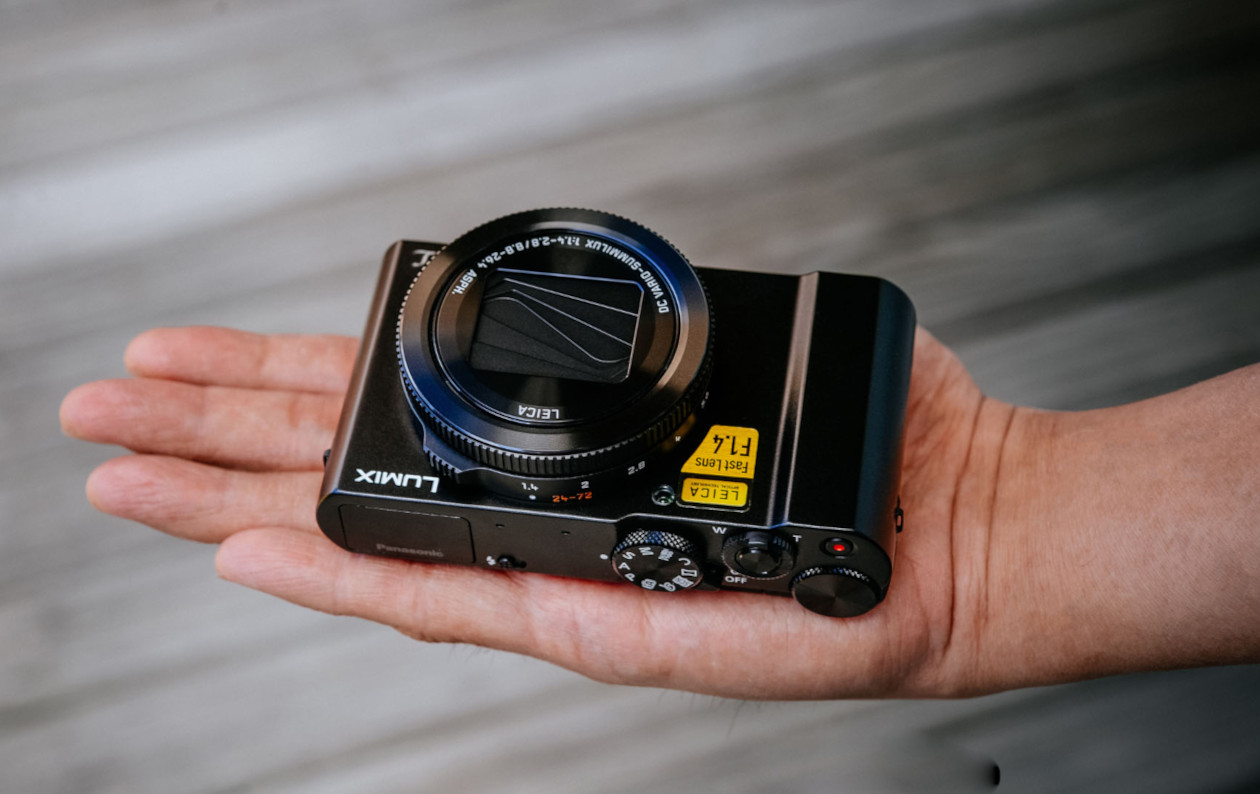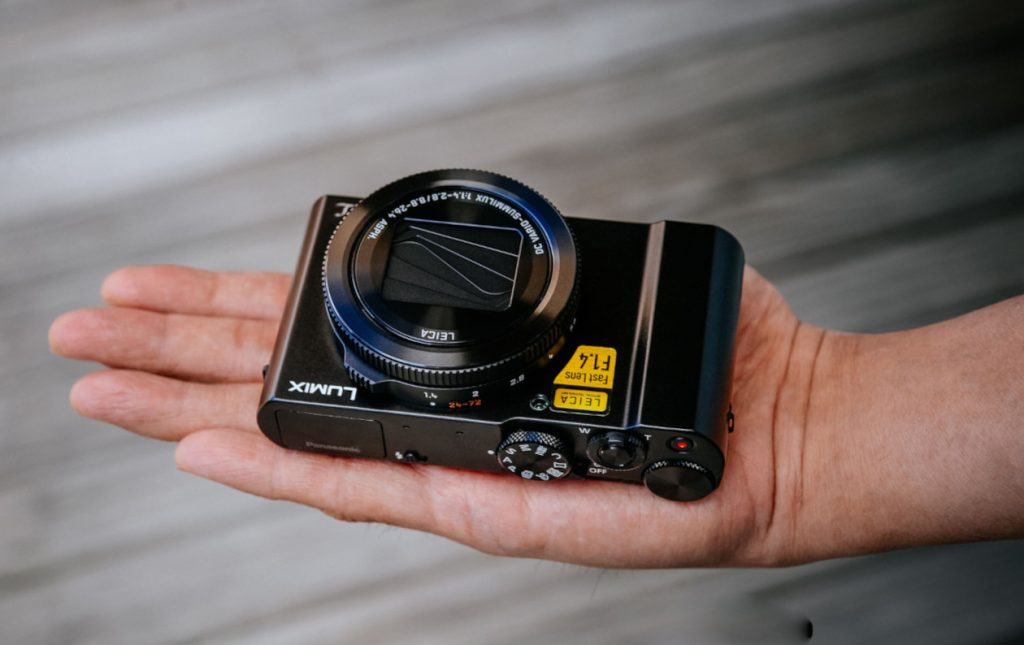 The Panasonic Lumix LX10 is a compact powerhouse designed specifically for capturing the marvels of the underwater world. Its impressive combination of a 1-inch sensor, 4K video recording, and a fast lens makes it a favorite among divers. With this camera, capturing detailed and vibrant underwater shots becomes effortless.
The 1-inch sensor ensures exceptional image quality by capturing more light and detail, resulting in stunningly clear and sharp underwater photos. Whether you're photographing colorful coral reefs or the intricate patterns of underwater creatures, the Lumix LX10 delivers outstanding results.
The camera's 4K video recording capability takes underwater videography to a whole new level. It captures videos in breathtakingly high resolution, making every underwater scene come to life with incredible clarity. From the graceful movements of marine life to the play of light on the ocean floor, the Lumix LX10 records the underwater spectacle in stunning detail.
One of its key features is the fast lens, which allows for excellent low-light performance. Even in the dim light conditions underwater, this camera excels.
Ensuring your shots remain bright, clear, and full of vibrant colors.
The Lumix LX10's compact size is a significant advantage for divers. Its portability allows divers to move freely and capture spontaneous moments effortlessly. Whether you're exploring a coral reef or encountering fascinating marine creatures, this camera ensures you never miss a beat of the underwater action.
10. Ricoh WG-60: Affordable Adventure Awaits
Ricoh's WG-60 is a budget-friendly camera that doesn't compromise on performance. With a 16-megapixel sensor, underwater shooting modes, and exceptional durability, it's an excellent choice for divers. Specially for those for seeking an affordable yet reliable option.
Whether you're capturing colorful fish or intricate coral formations, this camera delivers impressive results without breaking the bank.
Before Taking the Plunge: Considerations for Choosing Your Underwater Camera
Before making your final decision, consider crucial factors such as depth rating, image quality, video capabilities, durability, and ease of use.
Each of these cameras offers unique features catering to different diving needs, so assess your requirements carefully to find the perfect companion for your underwater adventures.
With the right camera in hand, you can dive into the depths of the ocean with confidence, capturing the breathtaking beauty of marine life and creating lasting memories to cherish for a lifetime. Happy diving and photographing!