During this time of quarantine, the PADI scuba diving online courses are a great opportunity to start the certification or improve your knowledge.
PADI is the world-renown authority when it comes to scuba diving, the Professional Association of Diving Instructors created the best training curriculum for preparing divers for certification in the world.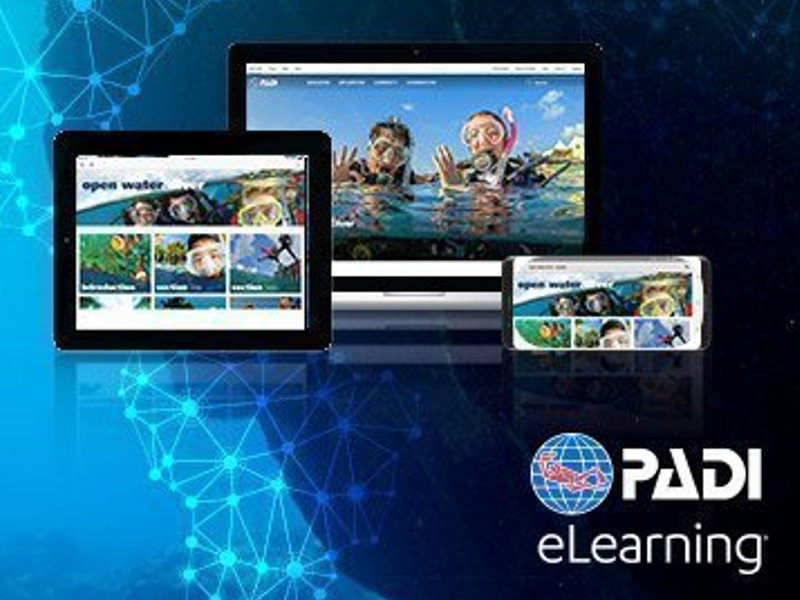 With more than 130,000 dive professionals worldwide and more 27 million people with dive certifications.
Even if you don't live near any of the popular diving destinations you are likely going to find a PADI certified instructor that can help you get certified.
Can you get scuba certified online?
Contrary to what you might think, you can actually get started on a diving certification by taking online training courses using PADI's eLearning Programs. You can easily get started with PADI online knowledge development training course. This is a necessary part of becoming a certified diver, but it can be done completely online. The only requirement is that you have a reliable Internet connection where ever you are and you can complete the course totally at your own pace. This interactive method of learning provides four, very unique benefits over other forms of learning the subject matter: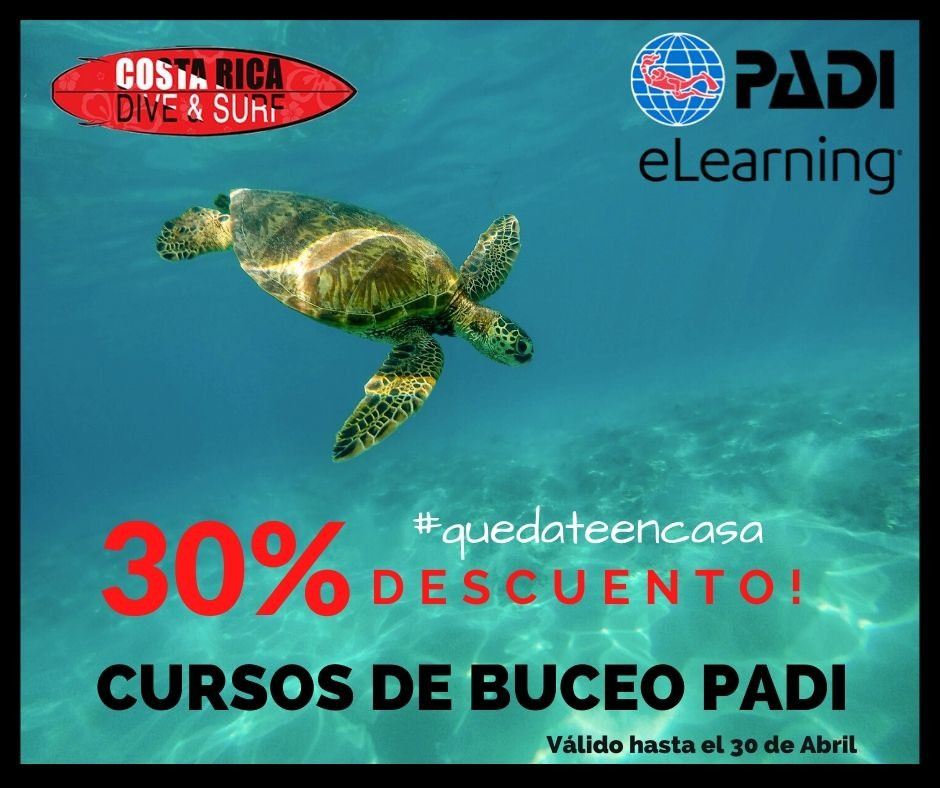 Learn by watching, listening and reading
All of the course material is available for up to one year
Full access to all PADI dive centers in case you have any questions
Prepares you quickly for the time you actually get into the water with an instructor
How long does the Scuba Diving online Course take?
The courses are designed to be completed in 12 to 15 hours. Since the online PADI training courses are completely online and totally self-paced there is no set in stone length time that it will take you to complete the full training course. However, you do have up to one year to complete the diving training course.
May interest you: Why I should become a diver?
The course information is presented in several different ways including videos, graphically, text, and audio. There are also quizzes included which will help you to determine if you understood the information that was presented in the lessons.
How to enroll in the PADI online course and get a discount?
There many ways that you can sign up for the online PADI eLearning diving courses. You go directly to PADI's website and save 20% on the PADI Theory portion of the scuba diving courses. If you are looking to save a little extra money you can go to Costa Rica Dive and Surf's website and you can save 30% on all of their PADI diving courses by doing the practical part with us.
How much does the PADI online course cost?
We have now reached the most important question and that is how much do the PADI Online Diving courses cost. The answer to that depends on what level of diving instruction that you are looking for. Below is the break down of the cost for the four different levels. Those e-Learning courses are available from PADI through Costa Rica Dive and Surf.
Open Waters $288
Advanced Open Waters $240
Rescue Diver $288
Dive Master $869
More details here: PADI online diving courses
Final Thoughts
The Internet has made things a lot more convenient these days for people to do things. Who would have thought that it would include helping you to be able to get a scuba diving certificate? While you still have to complete the actual in the water dives before you complete your certification, but you can get all of the knowledge parts of the training taken care of online. In as little as 12 to 15 hours you could be ready to get into the water with an instructor to test what you have learned. If this sounds like a good thing to you, contact your local dive shop and inquire.
Would you like to enroll ? Please contact us !