Why local diving orientation is important ? Experienced scuba divers often plan vacation trips to destinations solely based on the area's reputation for the quality of its scuba diving that is provided. Being able to see all that a new and exciting location has to offer often is what draws them to seek out specific parts of the worlds. The underwater world off the coast of just about any land mass all around the world is something to behold.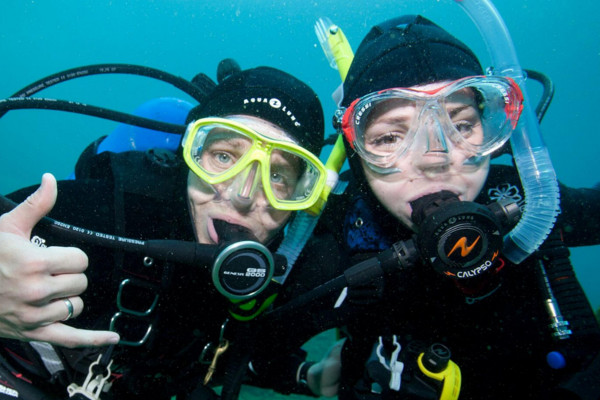 According to people at PADI (Professional Association of Diving Instructors), the recognized authority for professional scuba diving instructors it is highly recommended for everyone to get to know as much about the local diving conditions. Even the most experienced divers would be at a disadvantage if they did not seek the advice of local divers before they just hopped in the water.
What is a Discover Local Diving Orientation?
There are many different types of diving and each one has its own unique experiences require a different set of skills in order to safely dive. However, even the most experienced divers can run into problems when confronted with something they have never seen before. This is especially true when diving in an unfamiliar area.
One way to avoid this type of situation is to have a local diver escort you on your initial dive.
By doing this they will be able to point out certain areas that could present a unique danger for a diver that is not familiar with it. In most areas that offer diving as a tourist experience has a program established called a "Discover Local Diving Orientation".
It is a service that provides a local experience diver to accompany a new diver to show them around popular diving spots.
Why should you find a dive shop that offers a Discover Local Diving Orientation Class?
If part of your upcoming vacation is to include scuba diving you should absolutely look into whether or not the dive shop you choose has a Discover Local Diving Orientation. If it does not, you really should consider looking into finding another shop that does.
Having the advantage of being shown where to avoid when you are diving on your own can be the difference between enjoying yourself or possibly running into a situation that you are not able to handle.
Diving should be enjoyable and if you are having to spend more time getting out of a situation that you are not familiar with can easily ruin an otherwise enjoyable vacation. Taking just a few hours to get to know the local underwater area in and around where you are vacationing will go along ways to improve your experience.
When vacationing in Costa Rica, we here at Costa Rica Dive and Surf offer a great local diving experience for Marino Ballena National Park.
Marino Ballena Scuba Diving Tour
The tour is designed to help even the most experienced scuba divers to get the most enjoyment out of each and every diving session. Send us a message and be sure to look us up when you arrive in Costa Rica.