Discover Scuba Diving
A new world is waiting for you
Tour Information
Various schedules to fit your holiday needs
Duration: One to two days
All scuba equipment and relevant park fees included
Must be at least 10 years or older to participate
Discover Scuba Diving skills may be credited toward the PADI Open Water Diver certification
Average dive depth is six meters or 20 feet (12 meters or 40 feet is maximum depth)
Children and Discover Scuba Diving
All elements of the experience must be completed to dive (DVD, quiz and pool skills)
10 & 11 year olds and parent or guardian must watch "Youth Diving: Responsibilities & Risks" before starting training
Children under 18 must have PADI release forms signed by a parent or guardian before starting training
Give the world's most popular introduction to scuba diving a try. Diving can change your life!
Get 2 dives at Caño Island
Home to over 70 species of fish, whales, dolphins, turtles and other fascinating underwater marine life, "La Reserva Biológica Isla del Caño", is an underwater paradise. Set far enough offshore that it sits within a huge Pacific Ocean current, amazing marine creatures from near and far live in or pass through the reserve during their seasonal migrations.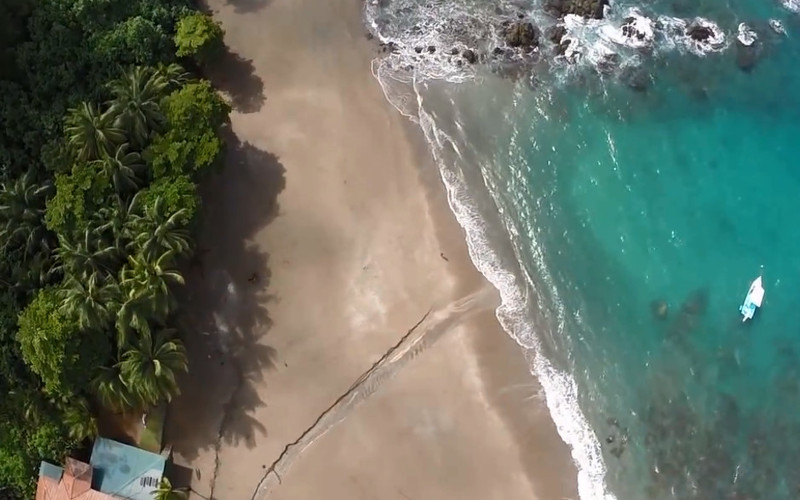 The variety of Costa Rican sea creatures that can be seen when you dive or snorkel here is truly breathtaking. Once you have completed all your classwork and confined dives, you will join your instructor for two dives at Caño Island. The trip to Caño Island starts early in the morning and returns in the late afternoon. But is worth every minute, as you get to see the beautiful coastline on the way there and back, as well as the spectacular Costa Rica marine life once you dive beneath the waves. There is no better place to spark a love of scuba diving than Isla del Caño.
This experience takes at least a day to complete and requires no previous diving experience. However, the students should have at the very minimum, basic swimming skills as well as be in reasonable health
About PADI Discover Scuba Diving Tour
First you will watch a short DVD explaining dive fundamentals, techniques and theory
Next you will review the most important points with one of our skilled Instructors or Divemasters. He will also answer any questions you may have.
Once you are comfortable with the coursework provided, you will, discover how easy it is to use scuba in a pool. You will be under the direct supervision of one of our PADI professionals.
Once you are completely comfortable with the skills you have learned and with breathing underwater, you will proceed to do 2 ocean dives at wonderful Caño Island