If you are looking for scuba diving training, Costa Rica is one of the best destinations to do it. Every year millions of tourists visit this place to enjoy nature and its beautiful beaches. Also, thousands of divers come to the country to enjoy the marine biodiversity.
Why is it important to get certified?
Having a diving certification is very important.
The certification accredits and validates the experience of the diver to carry out the practice and also establishes important limits. This is critical for the safety of the diver and accompanying equipment.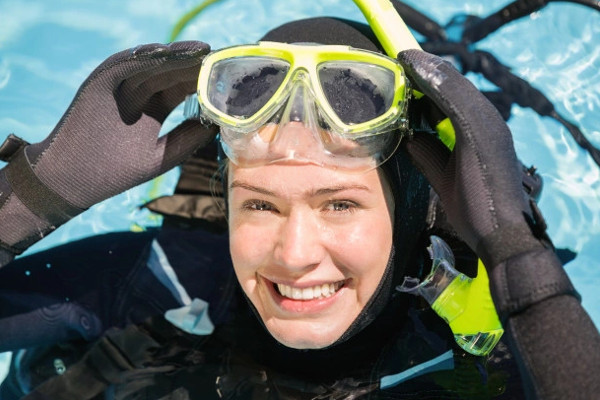 Diving without a certification is not only risky. In fact, it is illegal.
Having a certification is crucial when participating in a diving tour, joining a dive, buying equipment and selecting types of air.
If you have the proper certification, you can even work as a professional in a dive shop.
Scuba Diving Training and Levels available.
The main purpose of the diving certification levels is to maximize safety during the practice of this activity.
PADI has several scuba diving levels or certifications. Each of them enables the diver to perform certain activities within the scope of diving and establishes important limitations in terms of depth.
In Costa Rica Dive and Surf we have almost all diving certifications available. Scuba Diving Lessons are offered at a theoretical and practical level.
There is also the possibility that the student takes the theoretical courses online in advance, to make better use of the time during their vacations.
PADI Discover Scuba Diving
This diving course is not a certification, but an introduction to diving.
If you want to try scuba diving without committing to a longer certification course or if you just want to experience scuba diving on your vacations, this may be a good option.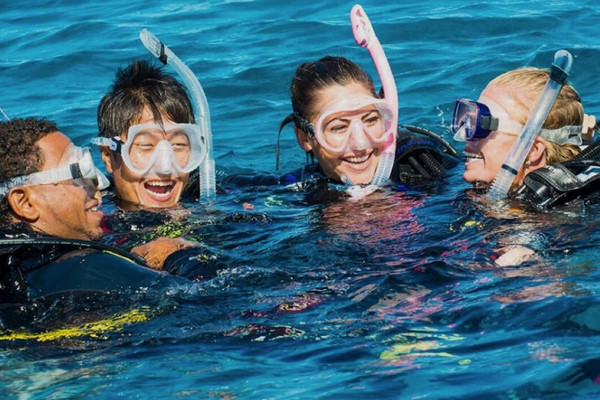 The cool part is that most people who start out with a Discover Scuba Diving (DSD) course end up taking the next certification. Many of them actually become experienced divers after some years.
At Costa Rica Dive and Surf we offer the DSD Discover Scuba Diving experience.
See the details of the Discover Scuba Diving course here.
PADI Open Water certification course
This scuba course is the first PADI certification available and the door to a world of diving adventure.
During the scuba diving lessons you will learn everything you need to explore the underwater world using SCUBA autonomous equipment and you will be able to descend up to 18 meters in open waters (oceans or lakes) with the assistance of an Instructor or Dive Master.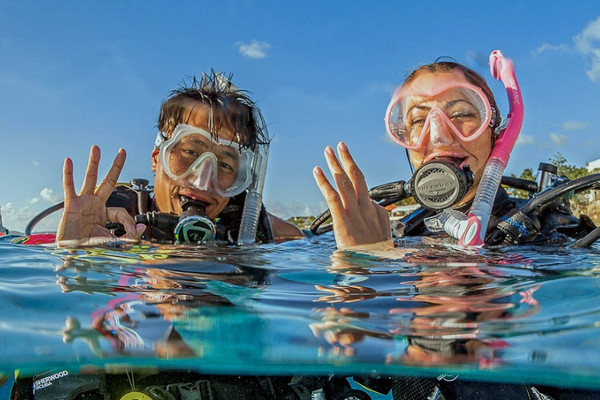 This diving course is divided into three parts:
The theoretical part: Which you can carry out at the dive center or you can take online through e-learning
Confined water dives: You will practice different exercises learned during the theoretical part, under the supervision of an instructorOpen Water Dives: Where you will have the opportunity to experience a complete dive in the Sea, with the supervision of an instructor or Dive Master.
Without a doubt, the Open Water course is just the beginning. It is the door to many other possibilities.
In Costa Rica, the PADI open Waters course is available at the Costa Rica Dive and Surf dive center.
See the details of the PADI Open Waters course here.
PADI Open Waters Advanced
The second of the scuba diving levels and the next step in the certification is PADI open Waters Advanced certification.
This course introduces new concepts and more valuable information to expand your knowledge. Additionally, you will develop more skills.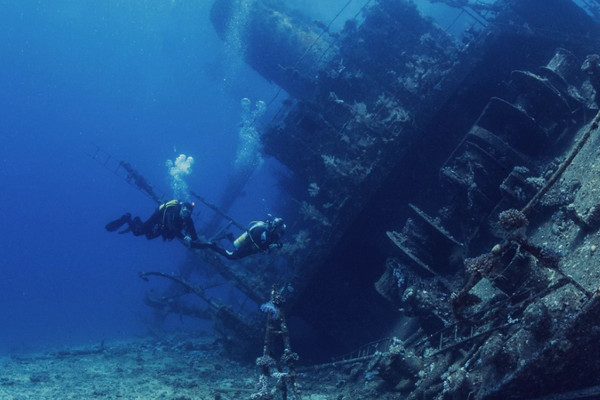 This scuba diving certification helps you build confidence and expand your diving skills through different dives.
Another benefit of the Open Water Certification is that it allows you to descend deeper, which will allow you to explore other areas of the ocean.
The course requires two mandatory dives. One for depth and another for Underwater Navigation. The other three required dives can be chosen from a list of options.
See the details of the PADI Open Water Advanced course Here
PADI Rescue diver
Although it is perhaps one of the most demanding courses, it is also one of the most rewarding.
The Rescue Diver or Rescue Diver course will help you prevent and manage problems in the water and develop more confidence with your skills, in order to help others.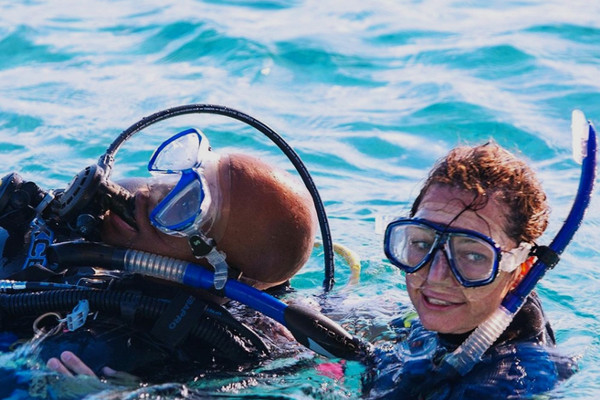 You will learn how to deal with different diving emergencies and use a variety of techniques to solve them.
Through theoretical and practical training, you will learn what to look for and how to respond to different situations. You will be able to put into practice what you have learned in different drills.
One of the requirements to participate in this course is to have Emergency First Response Primary and Secondary Care (CPR and First Aid) training within the last 24 months.
At Costa Rica Dive and Surf, as part of our scuba diving training, we also offer the Rescue Diver course.
See the details of the Rescue Diver course Here
PADI Dive Master
Become a dive master!
The PADI Divemaster course allows you to develop your leadership and take care of different diving activities.
You will develop the necessary skills to organize, direct and manage a variety of activities with a broad sense of responsibility.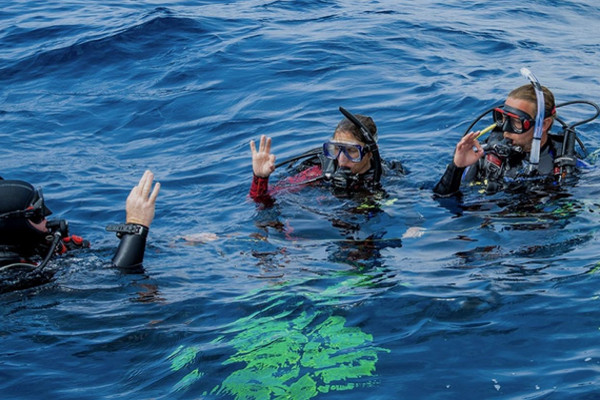 Some of these activities can be:
Organize and direct dives.
Make a map of a dive site.
Organize a search and recovery project.
Assist and guide Discover Scuba Diving programs.
The PADI Dive Master course includes a series of specialized seminars and practices to develop the necessary skills.
In Costa Rica, you can take the PADI Dive Master course at authorized dive centers. If you are interested please call Costa Rica Dive and Surf to talk with a professional and explore the details of this course.
Learn more about the PADI Dive Master course with Costa Rica Dive and Surf Here.
PADI Instructor
Would you like to join a global community of professionals dedicated to scuba diving training?
If your passion is diving and you like interacting with people, you might consider becoming a PADI instructor.This course will enable you to teach others and introduce them to this wonderful activity. You will be able to share your love for the underwater world and train new diving skills in people.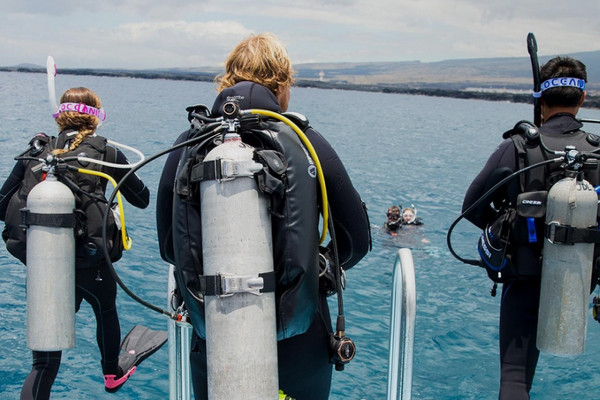 Obtaining the PADI Dive Instructor certification takes a lot of effort and commitment, but the results are very rewarding.
You can transform other people's lives while enriching yours, by sharing about such an exciting activity.
To take this course, you must have a bunch of requirements completed, as well as a number of immersions.
At Costa Rica Dive and Surf we do not offer the PADI instructor certification. But you can explore the PADI website to learn more about the course and explore the available options.
Learn Scuba diving basics
Each PADI course is fascinating and opens a world of possibilities within diving.
However, it is not necessary to take all courses to enjoy diving.
If you participate in a DSD you can learn the basics of diving and participate in shallow experiences always in the company of a certified instructor.
May interest you: Discover Scuba Diving course, Get ready to go into a new world
An important next step in scuba diving training is the Open Water Certification, which will open the possibility of enjoying many beautiful diving spots around the world, always in the company of a diver instructor or dive master.
Scuba diving certification in Costa Rica
If you come on vacation to Costa Rica or you are a national, you can learn to dive in this beautiful country. Scuba diving lessons in Costa Rica are a fantastic option to introduce you to a new activity.
The best diving spots in Costa Rica are located on the Pacific coastal islands, although there are some good places in the Caribbean.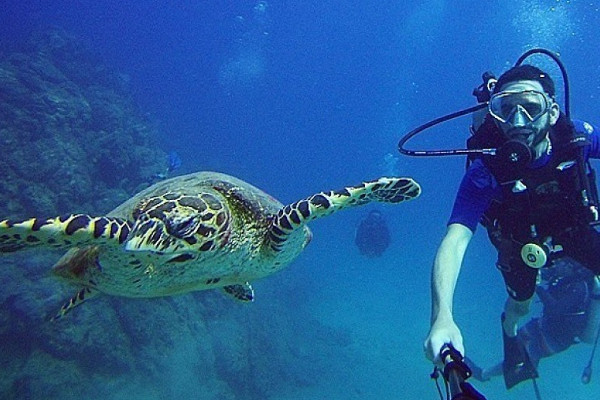 There are many PADI dive centers in Costa Rica, mainly along the coast that offer diving courses. On the PADI page you can locate the certified dive centers so you can ask them for the courses.
May interest you: The best (and worst) places for Scuba Diving in Costa Rica plus some tips you should know
Of course, It's always a good idea to call ahead to reserve a spot and coordinate details for your scuba diving training.
The South Pacific is one of the most beautiful places in Costa Rica, due to the biodiversity of its forests and the marvel of the marine ecosystem.
Caño Island, located in the south, is one of the best dive sites in Central America, well known for its similarity to "Coco Island" but in miniature.
If you are looking for diving lessons in San José, Costa Rica, you can also find some options in the capital. But consider that you can only do the theoretical part and the dives in confined waters.
To carry out the practical part effectively you should always visit the coastal area. Therefore, we recommend you contact a diving center located on the coast.
Learn to scuba diving in Caño Island
A perfect complement to the hours that you will spend learning the theory and doing important exercises in confined waters, is the possibility of making the dives in a fantastic place.
When you obtain a certification with Costa Rica Dive and Surf we will make sure that your practical experience is unforgettable.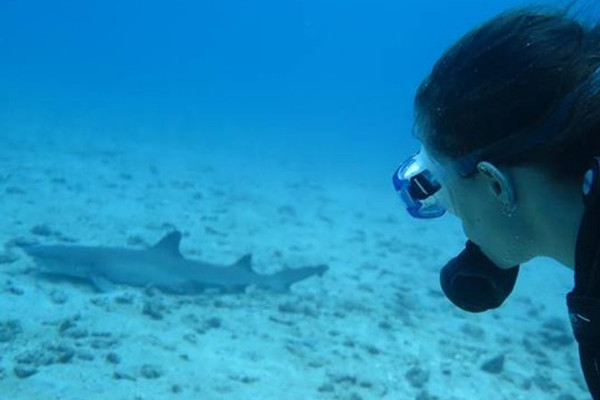 To do this, we will take you to one of the best destinations in Costa Rica and Central America, Caño Island.
This island is known as the "Ilsa del Coco in miniature" due to its great marine biodiversity and its beauty.
May interest you: 3 Reasons why Caño Island is a great Costa Rica diving destination
Check this: Drone footage at Caño Island, the best diving place in Costa Rica.
Caño Island is located just 40 minutes by boat from Uvita, in the South Pacific and is perhaps the best place for you to get your diving certification in Costa Rica.
Do you want to get certified? Contact us!
If you are planning to visit Costa Rica or you live here and want to take any of the certifications with us, send us a message.
We are sure that this will be an unforgettable experience for you.