Costa Rica is one of the best places to get a scuba diving certification.
The beautiful islands of the Pacific are perfect places to combine learning with an unforgettable adventure.
Scuba diving Courses available with us
At Costa Rica Dive and Surf we offer 5 PADI Scuba Diving courses and certifications.
PADI Scuba Diving Courses chart
If you want to continue growing in the world of diving, PADI offers a large number of courses and specializations. The following table shows a summary of the PADI certifications available to continue increasing your diving skills.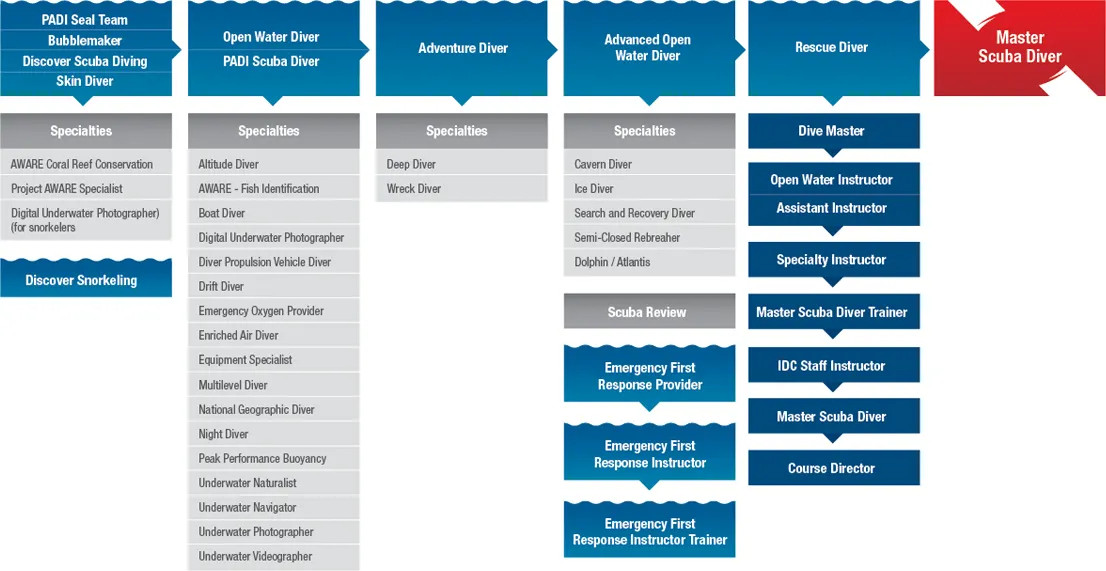 Learn more about the PADI certifications in Costa Rica
You probably have many other questions. On the Costa Rica Dive and Surf page we have a section for each of the certifications. You will find the requirements and details of each of the courses are explained.
All the practices of padi certifications are carried out in Isla del Caño. One of the most beautiful diving destinations on the continent.
See also: 3 Reasons why Caño Island is a great Costa Rica diving destination
If you are interested in taking one of these certifications with us, please contact us. You can send us a message or contact us through WhatsApp for more information. We will be very happy to guide you.