Corcovado Tour – Costa Rica is one of the most beautiful and amazing places on earth to visit. It boasts some of the most spectacular sights above and below sea level. As one of the world Top 10 great diving destinations, it is not really so surprising that millions of people flock to the shores of Costa Rica every year.
With many different tour options that are available, it might be overwhelming to choose the best one. This article will focus mainly on one tour in particular; Corcovado Tour. We hope to touch some aspects of the tour, in hopes to entice you to select it for your next visit to Costa Rica.
Where is Corcovado National Park located?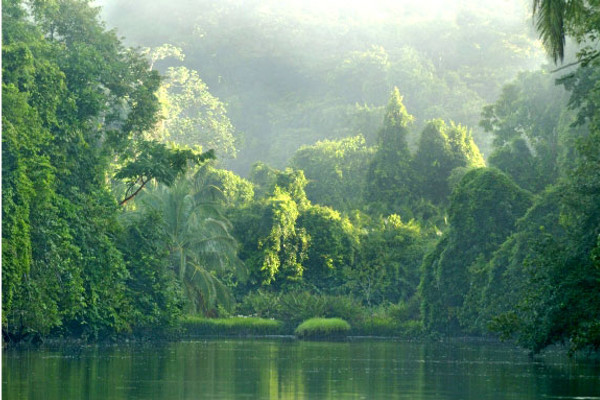 The Park is located on the pristine shoreline of the Pacific Coast. It boasts of miles of unspoiled shoreline and sandy beaches. It is situated on the Osa Peninsula in Southwestern Costa Rica. The reserve is one of the most spectacular places to hike on earth. With its many trails and unspoiled natural waterfalls, you will be in awe the entire time you are in the park.
What you can see on a Corcovado Tour?
The Corcovado National Park is one of the most espectacular areas in Costa rica. This Natural Reserve is one of the most biodiverse places on the planet. It is the home to many species of monkey's, sloths and millions of different insects. It has miles and miles of lush rain forests, which are perfect for day hikes.
There are some animals that are a bit harder to find, but with a little bit of patience, you may be able to see some of them. The Tapir, the puma and the Jaguar for example, don't show up very easily and actually are endangered species. However, many people have seen them in Corcovado.
Other animals are found more easily, such as coatis, monkeys, exotic birds and colorful frogs. The biodiversity of Corcovado is impressive. It is highly probable that you will see some fascinating species during a Corcovado Tour.
Ways to get to Corcovado National Park
Once in Costa Rica, there are a number of different ways that you can get to Corcovado National Park. There many different tours available and to and from the Corcovado. Depending on your budget, you can always take a private flight. It will take you from San Jose to near the San Pedrillo Ranger Station. For those who are on a much smaller budget there are two options. You can drive all way long to the south of the country. Or you can charter a tour from Costa Rica Dive and Surf from Uvita, Saving you more that 4 hours.
This is one of the best options since it includes a high-speed boat ride directly from Uvita to the landing not far from the San Pedrillo Ranger Station. This cuts down on the many miles in the car it would take to drive from Uvita, to the Corcovado National Park. The added benefit of taking the boat ride is you get to see the abundance of marine life. As you speed across the water you see many different dolphins, whales and other marine life that call the coastal region of Costa Rica home.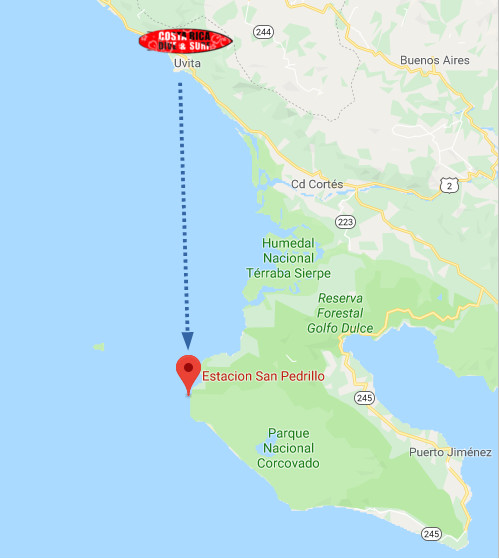 The best option is to take a direct tour from Uvita to Corcovado
For your next vacation trip, you really should consider visiting Costa Rica and be sure that you contact Costa Rica Dive and Surf to book your day trip to Corcovado National Park.