So you've decided to plan a trip to Costa Rica to learn to surf ! This has been one of the things you've been meaning to check off your "bucket list" for ages, and are excited that you will be taking the plunge and getting on the board soon!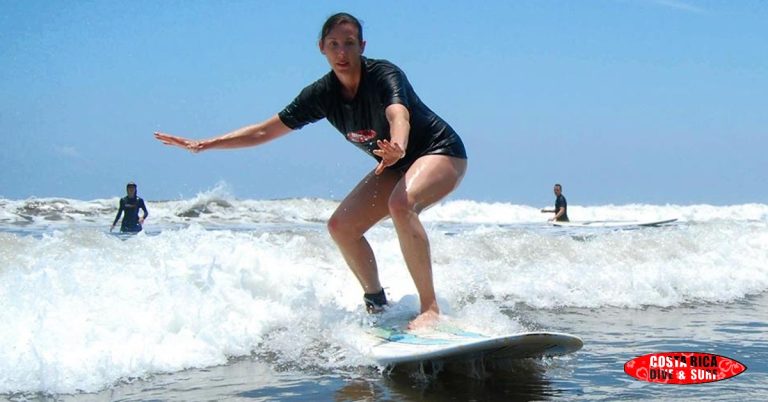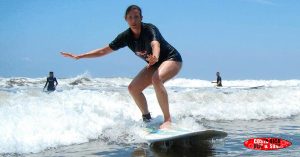 So what are some of the things you need to know as a beginner surfer? Here are 3 tips
for beginner surfers that will have you smiling ear to ear when your trip is over.
Tip number one for beginner surfers: Don't expect to stand up and ride a wave all the way to the beach the very first time. Even if you are an athlete, or excel at everything you set your mind to. Surfing is challenging. It requires ocean knowledge, physical strength, and mental stamina. That is what makes it so much fun. Honestly, if you don't stand up your first session, know that you are not alone, and that standing up and riding a wave all the way to shore takes a lot of practice and patience.
Tip number two for beginner surfers: Joining a surf school or taking a private lesson will aid in your success as a beginner surfer. Surf instructors have years of ocean knowledge that they can impart on their students. The ocean is truly a place that requires hours of dedicated practice to master, so what better way to learn than to join a surf school or work with a surf coach/instructor to help improve your skills.
Tip number three for beginner surfers: Use the right equipment. As a beginner surfer, don't expect to rip it up on a fiberglass shortboard right away. In fact, you are lowering your odds of catching waves and standing up, if your equipment is too small. Make sure you are using soft (foam) boards, or longboards when you are a beginner surfer. Anything smaller will make the experience frustrating and unproductive. And remember, always have fun! The process can be just as fun as the outcome.
Get out there, smile, and enjoy the ride!
Lessons for beginner surfers
Costa Rica Dive and Surf offers surf lessons specially designed for beginner surfers who have never ridden a surfboard before or participated in any board sport.
Please have a look at our Surf Lessons here. We will be more than happy to assist you in the learning process of this amazing sport.