A rescued Whale trapped in nets shows gratitude ! How amazing it is that even animals shows gratitude for the things done for them.
A rescued Whale trapped in nets shows gratitude ! How amazing it is that even animals shows gratitude for the things done for them.
In this video from Julie Ouimet – N2Pix , a team of heroic diving instructors saved a female Humpback whale caught in a fishing net and then had the added satisfaction of being thanked by the rescued Whale.
It happened that while the mammal was busy having fun at sea, she got entangled in a spider net trap. This traps are set to catch crabs, so it was too difficult for her to swim or stay afloat.
By instinct she tried to free herself by wriggling – unknowing that it would only get her trapped the more. So, as she struggles, the net wrapped around her body, her fin, her tail, her torso, and mouth. It was at this moment that she was spotted by some diving instructors. They sailed immediately to her rescue.
They were  sensing that the whale might be trapped and in pains.
On getting there, they threw hooks towards the direction of the whale with hope of catching the net and pulling it off the whale's body but to no avail. Still, they continued with unseizing efforts for hours – carefully hooking the ropes little by little and pulling out with long and curved hooks. Eventually, they freed her and the most amazing thing ever happened.
Rescued Whale gratitude behavior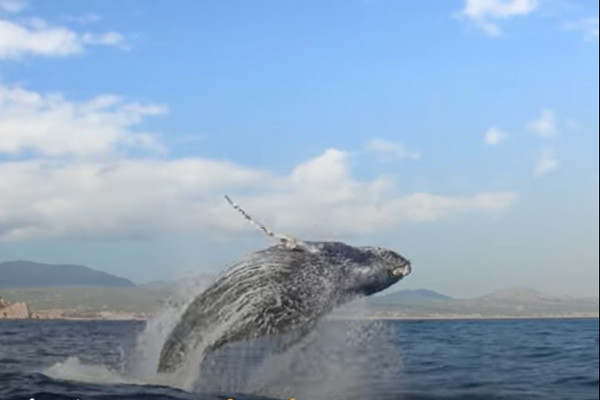 Instead of the Humpback whale to swim away to her freedom, its stayed back. Then she swam in what seemed like a joyous circle. (throwing herself up and down as she flapped her tail in happiness and gratitude to her rescuers).
Footage of the amazing gratitude performance was filmed by the coaches as they cut free the whale from the fishing nets. Some of the divers said that it was the most tremendous experience of their lives as they never knew even the giant of the sea has a thankful heart.
Where can you see those whales ?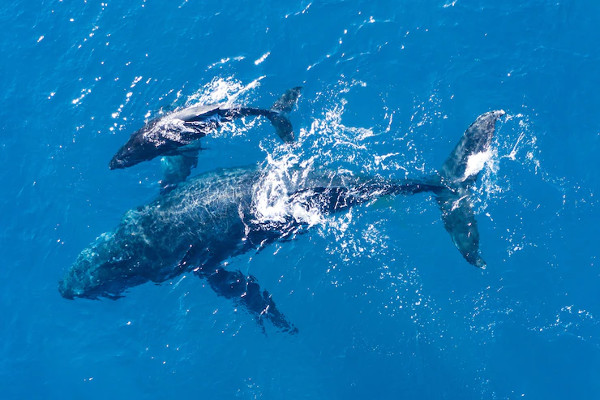 Humpback whales migrate from Antarctica to the south, or from Alaska to the north, to the South Pacific and arrive in our territory towards the end of July.
Between September and October there are greater chances of observing them offshore.
Not only humpback whales reach Costa Rican seas, but also Bryde's. In the sighting tours these species make spectacular jumps on the surface and show their tails, even in the breeding season, we can see the little calves swimming and playing with their mothers.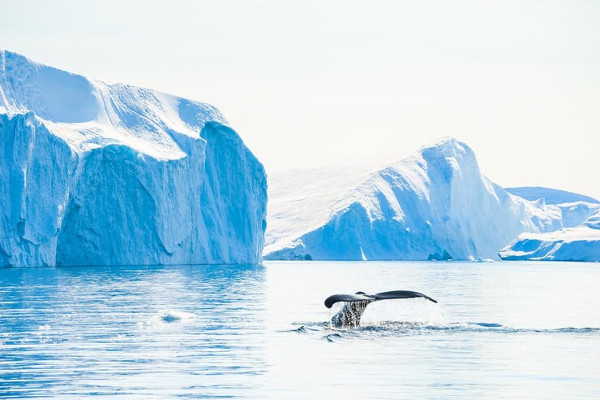 Humpback whales can be seen at different locations during the year. When the water begins to freeze during the colder winter months their supply of food begins to migrate towards warmer waters. So, for this reason, these whales also begin to migrate towards tropical climates.
In Costa Rica, It is possible to see the humpback whales from July to October. So, if you are interested to see this beautiful animals join a Tour with us. Costa Rica Dive and Surf. More information about the Humpback Whales Watching Tours here.