There are many wonderful things to do on vacation in Costa Rica and one of the more popular things to do is scuba diving. Situated between Central and South America with the Pacific Ocean on one coast and the Caribbean Sea on the other coast. This combination makes it a prime tourist destination and best diving in Costa Rica.
When making plans for where are the best scuba diving sites to check out, it is highly recommended that you choose one or more of the five sites listed below. We included some highlights of each of them and you can decide which one(s) that you would be interested in seeing for yourself.
The best diving in Costa Rica
#1 Cocos Island
The Cocos Island which lies 340 miles off the coast of southwestern Costa Rica in the Pacific Ocean. Cocos Island is a small, rectangular-shaped island that is totally covered by thick vegetation and is also completely uninhabited.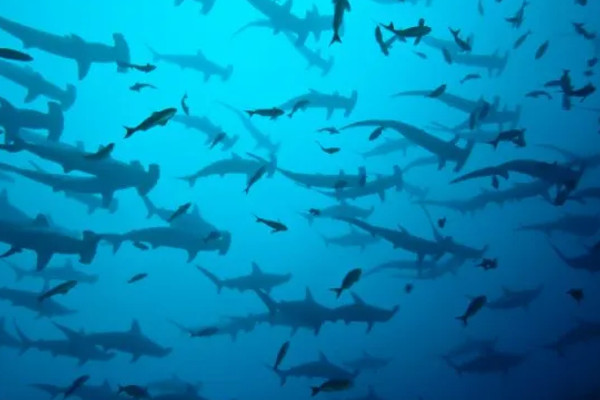 The entire island is considered a national park and also a World Heritage Site. However, the best part is actually located in deep waters surrounding the island. The warm waters and strong currents make it a prime marine life watching territory. Large schools of fish, Hammerhead Sharks, Manta Rays and many other species marine life. While it is a divers paradise, it makes for a bit of an expensive day trip.
#2 Caño Island
Caño Island is considered the second-best diving site in all of Costa Rica, including both snorkeling and scuba diving. The island is located only 52 miles off the coast of Costa Rica mainland, this makes it a much cheaper alternative to the Cocos Island dive trip.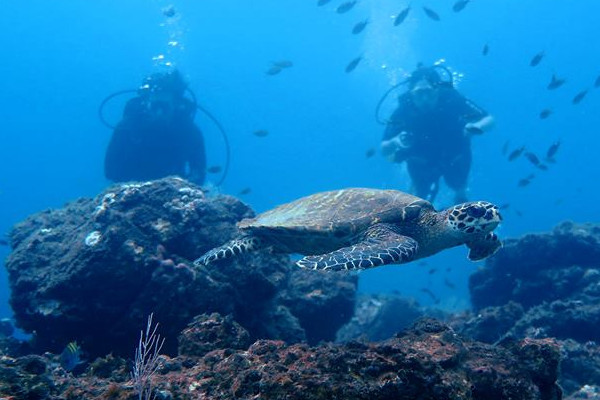 3 Reasons why Caño Island is a great Costa Rica diving destination
5 sea animals at Caño Island that you will love to see.
The beautiful, crystal clear waters surrounding the island are teeming with some of the most amazing marine life such as eagle rays, sharks, turtles, and schools of fish. As an extra bonus, you will likely get to see some dolphins and depending on the time of year some humpback whales as well.
#3 Bat Island
Bat Island, also referred to as Isla Murcielago is located 1hr by boat from Playas Del Coco in Guanacaste in Costa Rica. The dive sites in the beautiful, crystal clear waters off the coast of Bat Island are home to the massive Bull Sharks.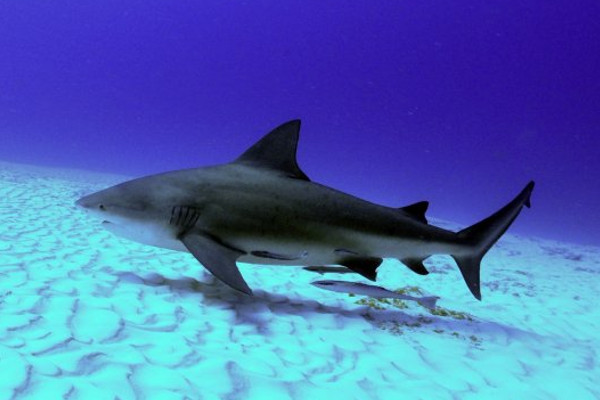 You will also swim up close and personal with schools and schools fish, sea turtles and many other sea creatures. An important thing to know about Bat Island is that due to the rough seas at certain parts of the year, the best time for dive trips near Bat Island sites is between May and November, this is often referred to as the green season.
#4 Catalina Island
The Catalina Island dive sites are actually a group of 16 individual locations clustered around the waters off the coast of The Catalina Islands. The islands themselves are situated about a 30-minute powerboat ride from mainland Costa Rica. Each of the 16 diving sites is unique. All offer an amazing underwater experience that you and your group will never be able to forget.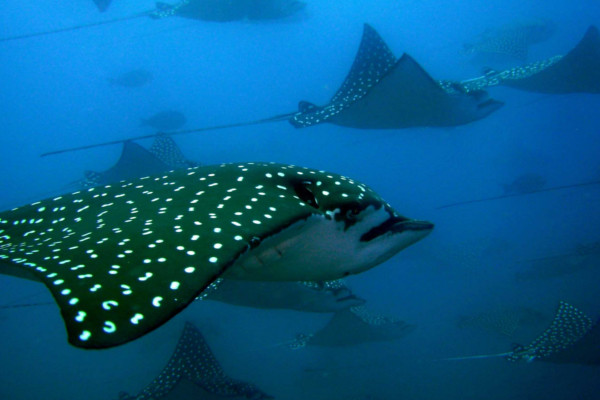 The waters off the coast of Catalina Island are famous for the Giant Pacific Manta Ray's. You will also see hundreds, if not thousands of fish swimming in giant schools. The island is home of a variety of sharks, sea turtles, and eels. You can find more information about Catalina Island here.
#5 Cahuita National Park
The Cahuita National Park is located on the Caribbean Sea side of Costa Rica. It is about 203 km from San Jose. The area is surrounded on three sides by lush vegetation and rain forest. Since it was designated a National Park all of the land and sea are protected against intentional damage. The waters off the shore are the home to miles and miles of live coral reef. All marine species enjoy the benefits of it being protected.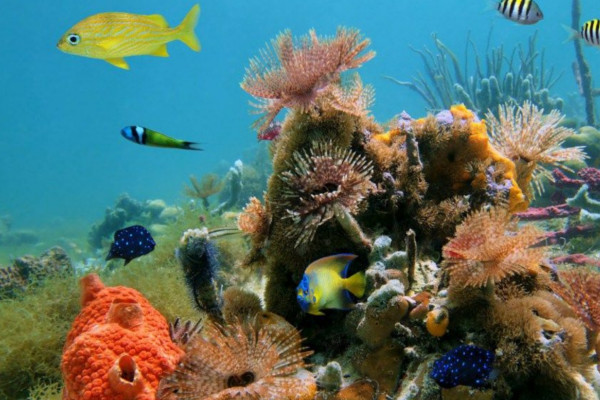 One of the most famous water activities in the park is snorkeling and the views are absolutely breathtaking. The ride to Cahuita National Park from many of the major cities may be really long. But it is well worth it once you get to see everything up-close and personal.
Hope that we included enough information so that you are able to make an informed decision. About diving in Costa Rica, you will find many options. We shared the ones we think are the best.
Diving in Costa Rica: Would you like to visit one of the best places ?
If you would like to get more information or you are interested in go for the second option "Caño Island" please call us or drop us a message. We will be more than happy to assist you during your time here in this beautiful land.